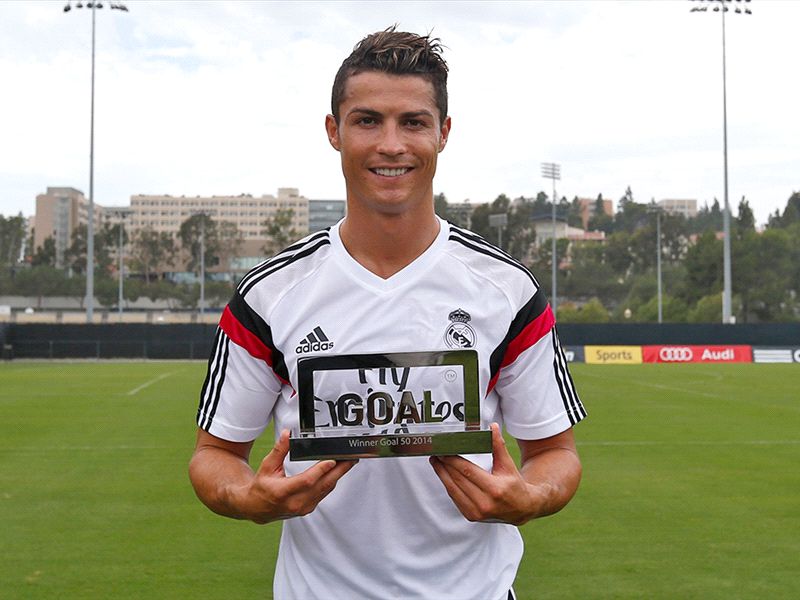 By Alberto Pinero | Real Madrid Correspondent
Cristiano Ronaldo
has won the
Goal 50
award for the world's best footballer after a magnificent 2013-14 season.
The
Real Madrid
forward claims the title for the third time in recognition of an incredible campaign during which he led his club to a long-awaited 10th Champions League crown.
The 29-year-old, who also bagged the Copa del Rey, struck 51 goals in all competitions for his club.
GOAL 50


Roll of honour



2008
CRISTIANO RONALDO
2009
LIONEL MESSI
2010
WESLEY SNEIJDER
2011
LIONEL MESSI
2012
CRISTIANO RONALDO
2013
LIONEL MESSI
2014
CRISTIANO RONALDO
He shared the European Golden Shoe with Luis Suarez and earlier this year picked up the 2013 Fifa Ballon d'Or.
After receiving the trophy, Ronaldo said: "It's a very big honour for me to have been chosen as the best player. I'm sincerely grateful.
"I'm convinced that I wouldn't have been able to win this award without the constant support from all the people at Real Madrid."
The Goal 50 is regarded as one of the most credible and respected awards in sport because it is chosen by the world's biggest football website.
Voting takes place at the end of domestic and international seasons for the majority of countries.
More than 600 Goal journalists from our 35 editions around the world vote to select their top 50 players, giving a truly global view.
Ronaldo heads this year's list in front of second-placed Arjen Robben, who starred for Netherlands at the World Cup and helped Bayern to four trophies in 2013-14. Last year's winner Lionel Messi finished third after another prolific season for club and country.
Commenting on the results, Graham Shaw, Editorial Director, said: "Goal 50 gives a truly global view on the players who have lit up an epic season. Congratulations to Cristiano Ronaldo who fully deserves to top this year's list after a sensational campaign."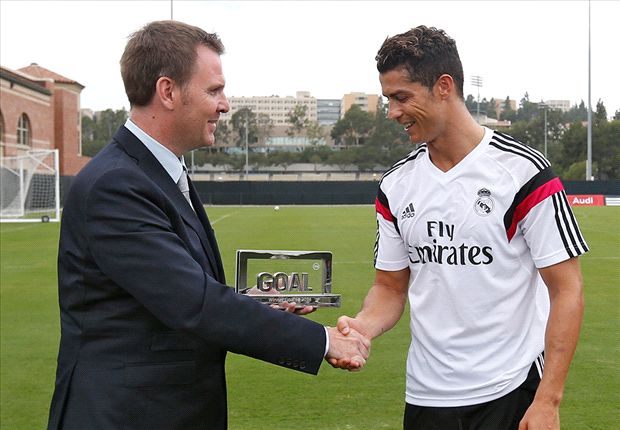 Graham Shaw presents the Goal 50 trophy to Cristiano Ronaldo in Los Angeles

Click HERE to see the full list for the 2014 Goal 50
HAVE YOUR SAY
Do you agree with our list of the world's 50 greatest players of the 2013-14 season?
Get involved via our Goal 50 section this month
. Give us all your views on the debate by commenting below and by getting in touch on
Facebook
or
Twitter
using the hashtag #Goal50.