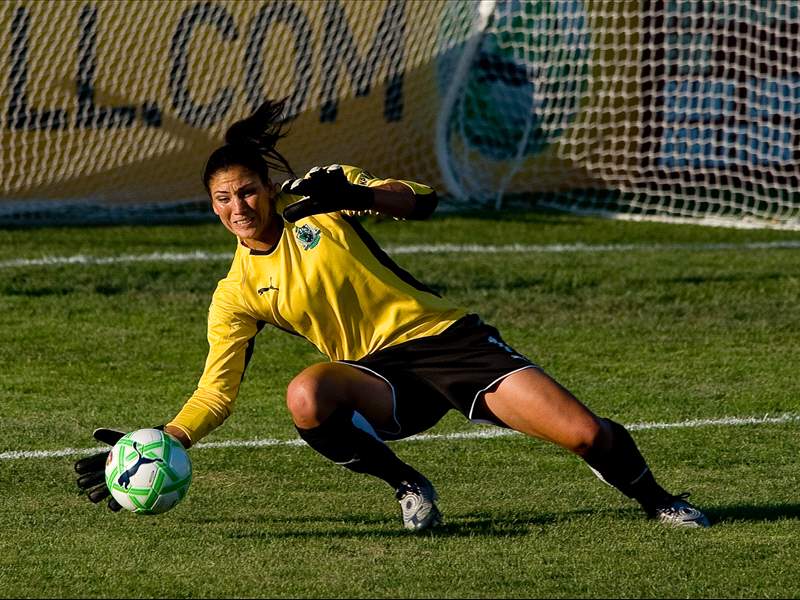 Over 4,000 fans attended Sunday's match at Chicago's home field to see visitor Atlanta Beat battle the Chicago Red Stars for their first win of the season. Both teams had quality chances to put the ball in the back of the net but failed to do so when the 90th minute was up, ending with a tie score of 0-0.
This was yet another physical match for home team Chicago Red Stars, as the Atlanta Beat started out on the attack, which then changed to Red Stars dominating continual possession throughout the game.
During the first half of play, both teams were narrow-minded, not succeeding in spreading the field, making it more difficult to grab a goal. Instead of creating space, space was confined. Red Star's forward Cristiane played as a strong offensive player, taking five shots in the duration of the first half, while also taking chances the second half at having a goal with teammates and midfielders Megan Rapinoe and Karen Carney (named Player of the Game by home crowd). Kosovare Asllani has been recovering from a possible leg muscle contusion and did not see the pitch until the last 30 minutes of play in the second half.
Nothing could get past the Women's National Team's starting goalie, and one of Atlanta's newest members, Hope Solo, while she saved every shot on goal.
"Hope had a very strong game, made some key saves," said Beat coach Gareth O'Sullivan. O'Sullivan has yet to attain a win with his team, to have their first win ever. "It's still a work in progress."
Joining Solo in their first 90 minutes with the Beat was midfielders Lori Chalupny and Carolyn Blank, defender Tina Ellertson, and forward Eniola Aluko. One of the Beat's key players, forward Mami Yamaguchi, had to leave the game with no return after a collision with Red Star's defender Natalie Spilger in the first 10 minutes of play.
Defender Elise Weber, Red Stars newcomer, received her first yellow card with Chicago right before the end of the game. The Red Stars also picked up forward Nikki Washington and defender and former England National Team member Anita Asante to join the Chicago team.
This was Chicago Red Star's first game with new head coach Omid Namazi, who has become one of the newest changes with the team, being the second head coach ever with the franchise.
"I thought in general, in terms of possession and in terms of controlling the game, we did that well," said Namazi. "We were missing that final pass, but I was encouraged by the way we controlled the game. It's pleasing to me that we can create chances."
Coach Namazi looks ahead, "We've got Niki Washington who's probably a couple weeks away from being completely healthy. She's going to add another dimension to our game. And then obviously, Anita Asante, who flew in yesterday but (was not) eligible to play (this game). She'll be ready to play next week."
Red Stars midfielder Katie Chapman speaks up for the team about the changes over the last few weeks.
"I think as a team we've done really well. We're a great strong team. We get along really well together. It's been tough, people coming in, people coming out. I think we've dealt with it professionally."
Both teams are adjusting to new changes and new players for the WPS 2010 season. The Atlanta Beat will be seen next at a challenging re-match versus the Chicago Red Stars at their home field June 19 at 7 p.m. Atlanta Beat is still on the hunt for their first win at home, and their first win of the season as Chicago attempts to achieve more wins.

For more on Women's Professional Soccer, visit Goal.com's WPS page and join Goal.com USA's Facebook fan page!