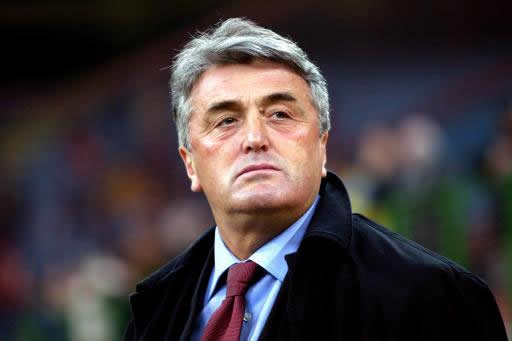 10. Radomir ANTIC
- Real Madrid, Atletico Madrid, Barcelona
He is not considered a traitor by any of the teams, but Antic holds the unique record of coaching all of the Big Three in Spain. His spell at Real Madrid in 1991 was a very successful one, but Leo Beenhakker's arrival as sporting director spelled the end of his Santiago Bernabeu career after less than a year in charge.
Antic duly proved his former bosses wrong, when working miracles with city rivals Atletico, taking them to the historic league and cup double in 1996. With playmaker Milinko Pantic pulling the strings in midfield, they were probably the funniest coach-star player name combination in football history.
Antic's two other spells at Atletico went wrong, and he was on the bench when they were painfully relegated in 2000. However, he made history when signing for Barcelona in January 2003 in place of disgraced Louis van Gaal, and brought stability to Camp Now, helping Xavi develop his skills and promoting Andres Iniesta to the first team. Newly elected Joan Laporta chose to replace him with Frank Rijkaard, but Antic is still fondly remembered by Barca fans, as he is by both sides in Madrid. That is quite an achievement.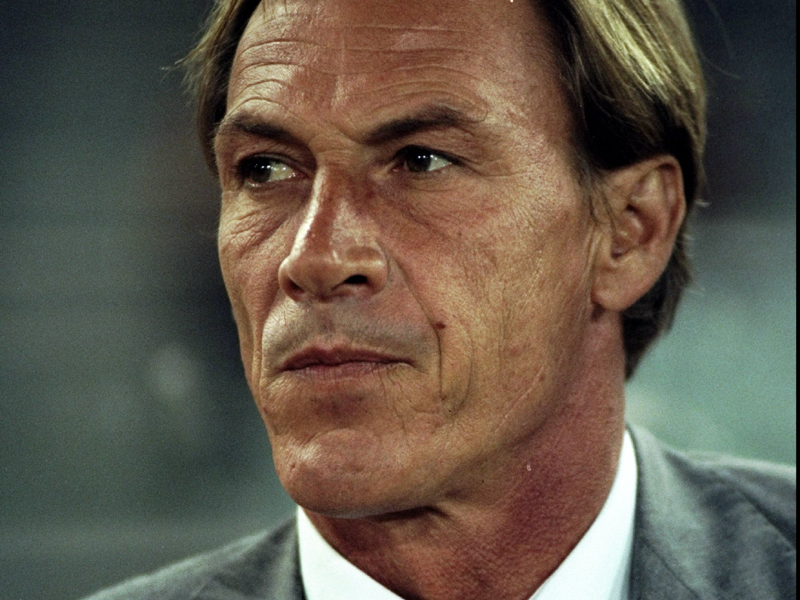 9. Zdenek ZEMAN
- Lazio, Roma
One of the most influential coaches in Europe in the 90s, on and off the pitch, Zeman had courage to cross the divide at Stadio Olimpico. Lazio signed the celebrated Czech in 1994, impressed with the hugely entertaining and successful outfit he assembled at Foggia.
Zeman duly turned Lazio into one of the best teams in Serie A, with former Foggia pupil Beppe Signori scoring at will and Alessandro Nesta turning into a world class defender, but he was unable to win the Scudetto, and was fired midway in January 1997.
Disgusted fans took to the streets to protest the decision, and their dismay was even bigger when Roma signed their beloved coach in the summer. After nurturing Nesta, Zeman immediately took young Francesco Totti as his new project and improved Er Pupone's statistics in a profound fashion. Totti scored just 11 times in five first seasons combined, but netted 13 league goals in the first year under Zeman. However, finishing fourth and fifth wasn't good enough for Sensi family, and the Czech was replaced by Fabio Capello in 1999.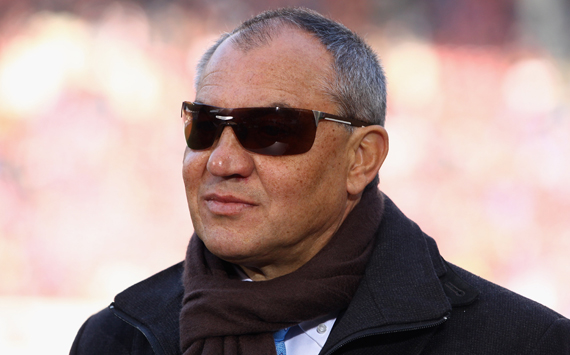 8. Felix MAGATH
- Hamburger SV, Werder Bremen
One of the most successful German coaches in the last decade is also one of the least loyal. Magath saw nothing wrong in leaving Wolfsburg for Schalke in 2009; he stated that money played a major part in his decision and announced it before the season ended and Die Wolfe won their historic Bundesliga title. He feels equally at ease with returning to Wolfsburg after being fired at Gelsenkirchen.
Magath used to say that he understood there is no place for sentiment in football when sacked by Bayern Munich despite winning twi successive doubles for the Bavarians. He is absolutely right to feel sour about that incident. His biggest controversy, however, took place a lot earlier.
Magath was an idol in Hamburg as a player, famously scoring the winning goal in 1983 European Cup final against Juventus, and his coaching career also started with HSV. That experience was halted when 'Qualix' was fired in 1997 with the team deep in the relegation battle. Just a year later, he signed for Werder Bremen, Hamburg's biggest rivals in northern Germany. HSV faithful didn't take that kindly, but Werder fans didn't like Felix either, and his stint lasted for just six months. He was replaced at Weserstadion by Thomas Schaaf, the ultimate symbol of loyalty, and Magath's perfect antipode.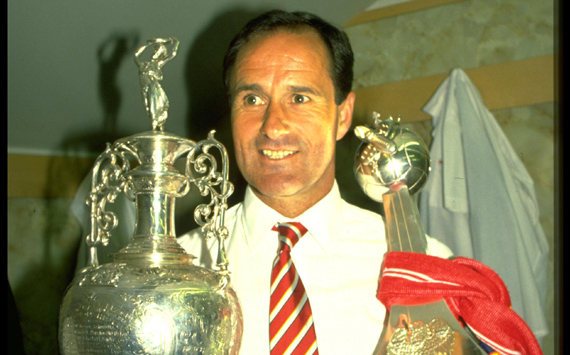 7. George GRAHAM
- Arsenal, Tottenham Hotspur
The creator of "Boring Boring Arsenal" was one of the Gunners' true legends, especially for winning the most dramatic league title of them all in the famous 2-0 win at Anfield in 1989. Graham spent nine highly successful years at Highbury, even leading them to their only European success, lifting the Cup Winners Cup trophy in 1994. He was sacked the following February for accepting illegal payment from football agents, thus profiting from transfers he asked the club to pursue.
Probably hurt by the way the club treated him, Graham was glad to sign for bitter rivals Tottenham in 1998, but that appeared to be a bad choice. While destroying his bond with Arsenal fans beyond repair, he still never endeared himself to White Hart Lane crowd, and was largely very unpopular, with the league results poor to say the least. Nobody in north London felt sorry for Graham when he was controversially fired in 2001. Now Arsenal and Tottenham fans are somewhat united in their feelings towards him.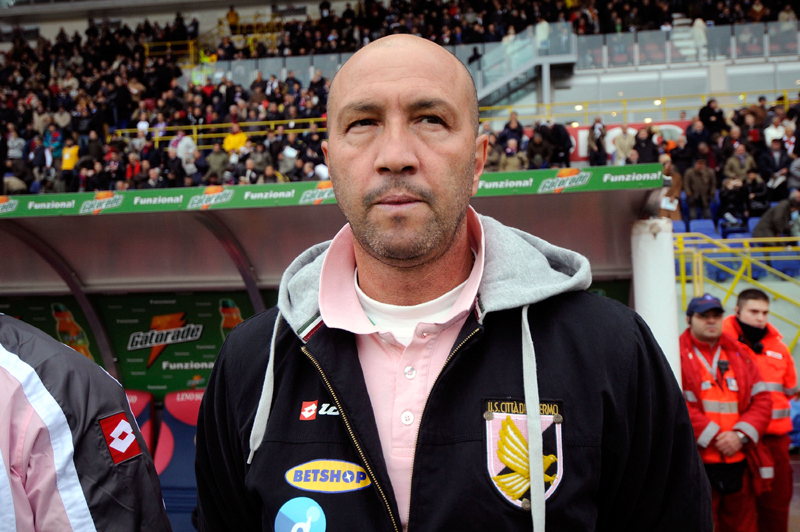 6. Walter
ZENGA
- Catania, Palermo
In March 2009, the former Italian international goalkeeper celebrated wildly and emotionally when his Catania trashed Palermo 4-0 in the hot Sicilian derby at Stadio Renza Barbera, fondly remembered for an extraordinary Giuseppe Mascara goal from 50 metres.
Just three months later, he was presented as coach of Catania's hated rivals, stating: "When president Maurizio Zamparini called me, I felt I was fortunate to be in the right place at the right time. I tell my new fans that I will give passion, courage and dedication to the Rosanero cause."
Catania fans never forgave the traitor, while he never became too popular in Palermo either. As for Zamparini, Zenga should have known better. It was hardly a surprise when the coach was sacked after just 13 league games, the last of them being a disappointing home draw versus… Catania.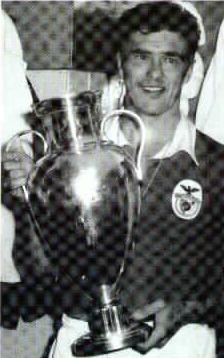 5. Bela GUTTMANN
- Porto, Benfica
One of the greatest coaches of all time, Guttmann never thought loyalty is an important quality. Quite on the contrary, he stated that "a coach should never stay in the same place for more than three years." He changed teams no fewer than 24 times in 40 years of an illustrious career which was interrupted during the World War II.
His most remarkable switch was in Portugal. Guttmann arrived at Porto in 1958, and duly took them to championship title, despite Benfica having a promising lead during the season. Immediately afterwards, he switched sides and joined Benfica, leading them to two Portuguese league titles and two wins in the European Cup, beating Barcelona and Real Madrid in successive finals.
Guttmann used the board's refusal to enlarge the budget in 1962 as an excuse to jump ship, famously saying that the club would not win a European Cup without him for hundred years. Benfica have lost all five European finals since, and we will be celebrating 50 years of the curse next year. The Eagles will probably have to wait till 2062 to lift the cup again.
As for Guttmann, he returned to Lisbon for one season in 1965, and finished his career in Porto in 1973. A true maverick indeed.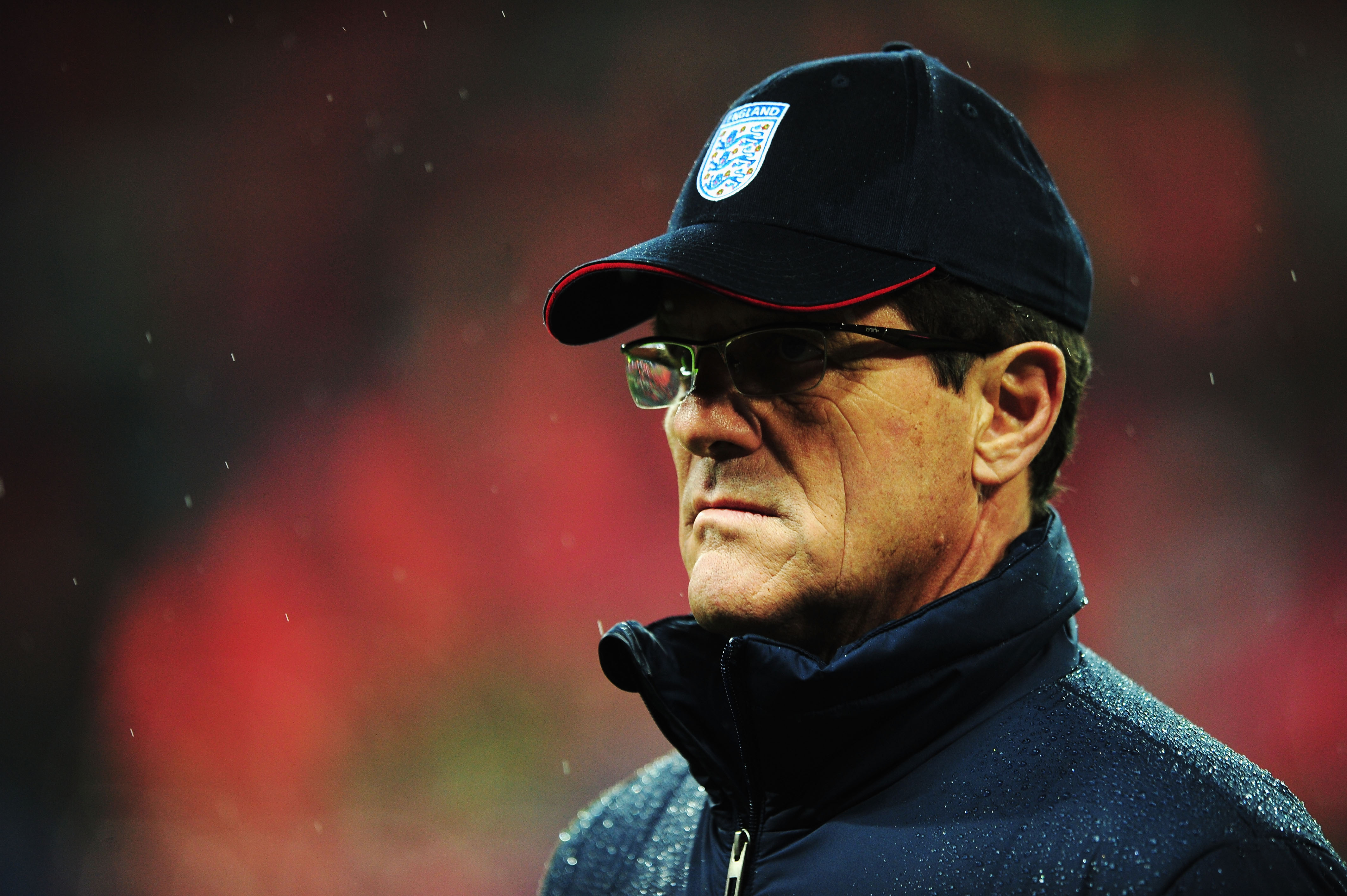 4. Fabio CAPELLO
-
Roma, Juventus
Juventus are the most hated rivals of pretty much every team in Italy, and when Milan legend Capello left Roma through the trapdoor to sign for la Vecchia Signora in summer 2004, the whole country was furious, especially the Giallorossi side of the Eternal City.
There was nothing new for veteran Roma supporters, who remember Capello being sold to Juve as a player back in 1970, in a deal that prompted massive violence in the capital and forced president Alvaro Marchini out of his office.
This time, however, it was an even more bitter pill to swallow, as Capello famously promised: "I will never coach Juventus", only to turn out to be a liar and traitor in the eyes of his former admirers.
Roma fans find huge pleasure in the fact that both of the Scudetto titles Capello won while at Juventus bench were nullified due to the Calciopoli scandal. The veteran coach then proceeded to anger supporters and players in Turin as well, when abandoning the relegated ship and jumping to Real Madrid.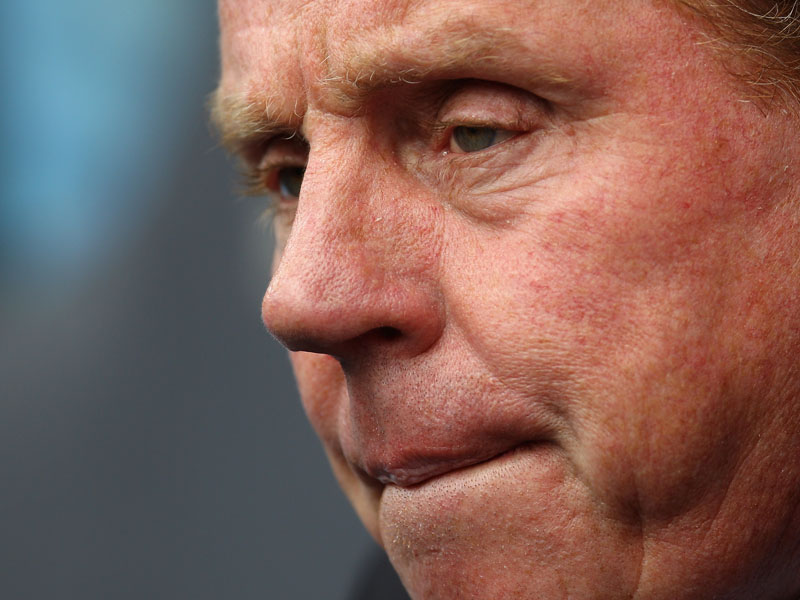 3. Harry REDKNAPP -
Portsmouth, Southampton & West Ham, Tottenham Hostpur
With special "Judas, rot in hell" T-shirts made in his honour, you might suspect Redknapp managed to anger quite a few people, especially on the south coast of England. In November 2004, Harry surprisingly resigned as Portsmouth coach, only to be installed at their most hated regional rivals Southampton.
He was unsuccessful in trying to save the Saints from relegation, and in late 2005 was constantly rumoured to want a Pompey return. Those reports finally came true in December, and this time Southampton fans were left in rage.
Portsmouth took Harry to their hearts again, especially as he guided them to FA Cup victory in 2008, but later that year he jumped the ship again, promptly agreeing to replace Juande Ramos at Tottenham.
The move proved to be especially unpopular with London rivals West Ham, where Redknapp spent many years as player and manager. As he is a popular choice to become the next England coach, one has to wonder whether Harry would gladly abandon the Three Lions to manage Germany just before the World Cup if an opportunity presents itself.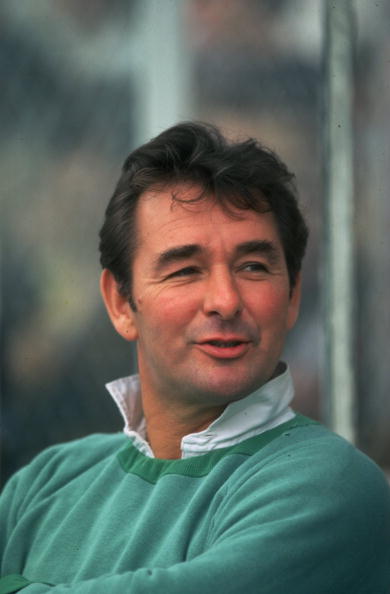 2. Brian CLOUGH
- Derby County, Nottingham Forest
Say the words East Midlands derby, and you can't avoid thinking of the most colourful manager England has ever known.
Clough made his name with Derby County taking them from the depths of Second Division to winning the Rams' first league title in 1972. During that time, Cloughie cherished the rivalry with Leeds' Don Revie, attacking him in the press and turning himself into Elland Road faithful's enemy. It was a huge surprise when Clough agreed to sign for Leeds in 1974, and there was an even bigger outcry when he famously told his new players to throw their medals in the bin since they were won unfairly.
Given that, it was hardly shocking Clough was sacked after just 44 days in office, but Derby's troubles only just started then. Cloughie, the biggest County manager ever, is also the biggest ever man to guide their local rivals Nottingham Forest.
Just like in Derby, he took them from Division Two to title success in a matter of years, but this time he added two astonishing successive European Cup wins. An iconic figure with both the Rams and Forest, he will never be emulated.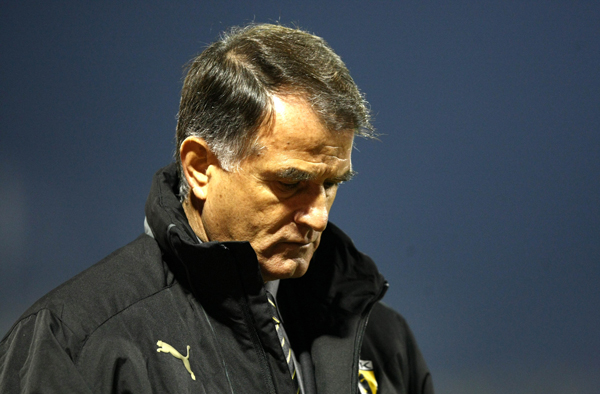 1. Dusan
BAJEVIC
- AEK Athens, Olympiacos & PAOK, Aris
The veteran Serb coach became a symbol of treason amongst the AEK Athens fans who used to worship him.
As a player, Bajevic scored 65 league goals for AEK, leading them to two league titles in the late 70s. He then won another four championships for the Yellow-Blacks on the bench, including three times in succession from 1992 to 1994.
However, in 1996 Bajevic accepted a big-money offer from AEK's most hated rivals, Olympiacos. He won another three championship titles in three years, before being amazingly sacked for failure in the Champions League. During Olympiacos games against AEK, Athens supporters threw bottles, oranges and eggs at him, and went as far as printing fake money with his face on it.
Bajevic sensationally returned to AEK in 2002, but large sections of fans never forgave him, turning his life into continuous hell. His debut was marked with black flags around the stadium. The Serb later received death threats, and was constantly abused and attacked with various objects thrown at him. His nerves finally gave up during the game versus Iraklis in January 2004, in which his wife was insulted and another huge "traitor" banner was put on show.
Despite AEK leading 3-0, he resigned before half-time, stating: "I just can't get past this".
Bajevic then proceded to sign for Olympiacos again, winning another title, thus making it a very remarkable 10 league trophies in Greece, both as player and coach. In 2008 Bajevic signed for AEK yet again, lasting almost two years in his third stint with the club. There were fans who chose for stop calling him traitor, but significant groups hated him badly, and it resulted in a physical assault on the coach after a friendly match in 2010 pre-season.
Dusan finally resigned last September when a poor start to the season led to mass protests. What are the odds on him to return to Olympiacos again?
Extraordinarily, in between all those moves, Bajevic also managed to coach both Thessaloniki teams, PAOK and Aris, whose fans' hatred for each other is notorious. His placing on the list is very well earned indeed.