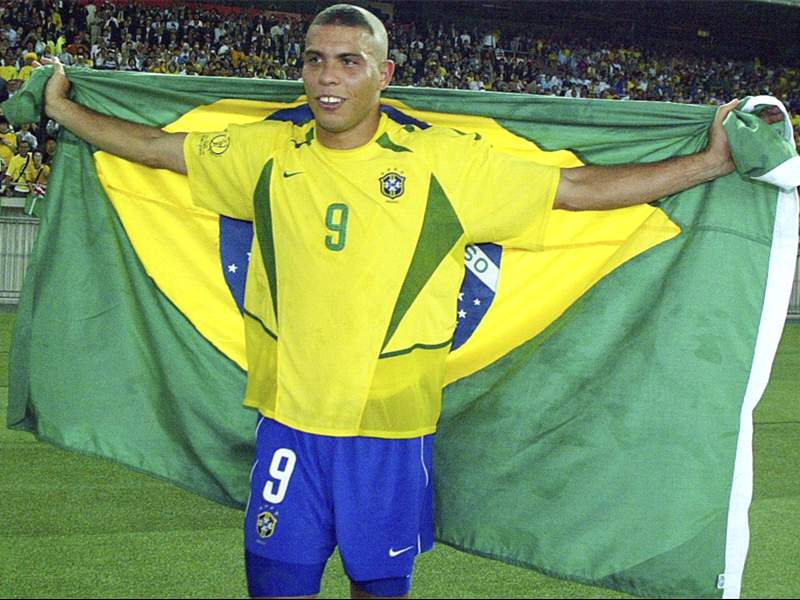 10) Television Reporter
The catchphrase of a well known news broadcaster is 'Go Beyond Borders'. Having played for Barcelona, Real Madrid, Inter and Milan the newly retired 34-year old could certainly claim to have lived up to the title in his football career.

9) Language Teacher
Students, backpackers have long been able to earn a buck by teaching languages abroad. If multilingual Ronaldo fancies a complete change of scenery he could do worse than teach Spanish, Italian or Portuguese. When fellow Brazilian Vanderlei Luxemburgo took over at Real Madrid in 2004 Ronaldo gave local journalists a laugh by imitating Luxemburgo's butchering of Spanish.
8) Become A Coach
In his farewell press conference at Corinthians the retiring forward didn't indicate if management was a strong priority in future. Having worked with the likes of the late Bobby Robson, Jose Mourinho, Vincent del Bosque, Fabio Capello and Carlo Ancelotti the legendary player has an awesome list of mentors. Few predicted Diego Maradona would go into management so let's not rule Ronaldo out just yet. Brazil manager at World Cup 2014 anyone?

7) Become A Surgeon
As a player Ronaldo was accustomed to going under the knife and brilliant as he was there is a niggling wonder of 'what might have been' had he remained injury free. Fully accustomed to the surgeon's knife better than most the Brazilian recently had another operation when he had a vasectomy after the birth of his fourth child - wanting to 'close the factory'.

6) Become An Orthodontist
Much of the football of USA 1994 failed to sparkle, in particular the turgid final between Brazil and Italy. One thing that did shine was Ronaldo's magnificent set of braces, which the then 17-year old sported on the bench during the tournament. In an interview before the World Cup a teenage Ronaldo said the only time the braces hurt was when he got hit in the mouth with a ball!

5) Appear On 'The Biggest Loser'
An emotional Ronaldo admitted he'd lost the battle with his body when he retired from the game. After being diagnosed with hypothyroidism the ex-striker struggled with his weight and the latter period of his career was cruelly dubbed his 'Fat Elvis phase' in some quarters. A stint on popular reality show 'The Biggest Loser' ought to do the trick and give Ronaldo a chance to answer his critics.

4) Form Football's Harlem Globetrotters
Perhaps Ronaldo can tempt former Real Madrid team-mates Zinedine Zidane and Luis Figo to emulate football's equivalent of basketball's long running entertainers? Unlike the largely unsuccessful Galacticos project perhaps this side might stand a better chance of actually winning something too.

3) Replace Andy Gray On Sky Sports
Plenty of big names have been linked with the vacancy at Sky Sports following Andy Gray's departure. Some South American sparkle would certainly liven up the studio and Ronaldo would bring a truckload of European football experience at the very highest level. His lack of English may be a slight problem but then again did anybody really understand what Gray was saying most of the time?
2) Take Up Hairdressing
Forget about the mysterious events prior to the 1998 World Cup final. The real drama of Ronaldo's career was the bizarre haircut he sported four years later that sent the world, ahem, buzzing. Rumour has it Ronaldo picked a fight with a lawnmower...and lost. Fortunately the fringe benefit of his unique style was two goals in the final and the World Cup itself. Vidal Sassoon better watch out!

1) Make A Playing Comeback
At just 34 Ronaldo is still young enough in playing terms to consider a sensational comeback in a year or so. His former team-mate Roberto Carlos indicated the level of abuse Ronaldo took from Corinthians fans played a major part in his decision to call time on his career.
There are no shortage of clubs around the world who would still snap up the opportunity to sign up the goalscoring legend. Millions of fans would gladly part with their cash to see him in action too.
Unfavourable comparisons with Elvis in his final years have dogged Ronaldo but let's not forget the King also pulled off the Comeback Special. Football's King of the noughties might just do the same thing. Watch this space...
Follow Goal.com on

. Get the latest football news direct... Check out Goal.com's

page; be part of the best football fan community in the world!