Please note the below is just a bit of fun, don't take it too seriously

10) Bundeskopf –
A German football fan who is adamant that the Bundesliga is a better league than Serie A, and believes that his championship deserves to take the fourth Champions League spot based on performance in the Europa League. A 'Bundeskopf' will deem completely irrelevant the fact that in the CL in the last five seasons only one German club has progressed past the quarter finals, whereas Italy has provided two winners and at least double the number of teams to reach each knockout round.

9) Yugoslavian tactics -
A clever method of time-wasting during the game by committing countless petty fouls in order to break up the rhythm of the opposition and run down the clock. Often used by the former Yugoslavia and their successor states when holding onto a 1-0 lead or playing for a draw. Usually results in a dozen yellow cards and 10 minutes of stoppage time.
8) Butraguetazo –
A player who only joined his new club for money. So, basically every footballer who signs for Real Madrid. Braguetazo means 'gold-digger' in Spanish. Emilio Butragueno is a Blancos club symbol, who was nicknamed 'The Vulture'. So a 'Butraguetazo' is a vulturous gold-digger.

7) Brazilian 28 / Nigerian 21 –
A player or person who claims to be of a certain age, but is quite clearly much older. 'Brazilian 28' was created in honour of former Roma, Juventus and Milan midfielder Emerson whose passport said he was 28, but looked and ran like a 70-year-old. 'Nigerian 21' was coined after Obafemi Martins said he was 21 in 2006, despite the fact he was spotted in Lagos by 87 witnesses back in 1978.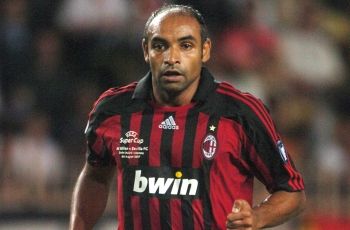 6) Jabulani'd –
Either the term used when a goalkeeper is left helpless during a strike that has the unpredictable trajectory of a plastic petrol station ball, or, the term used to illustrate the attempt to eliminate skill and transform the beautiful game into a kick-and-rush slog fest via the use of plastic petrol station balls.
5) Pele Prediction / Pele'd –
A reckless prediction with absolutely no chance of coming true. Named after the Brazilian legend who has been wrong so many times that we even dedicated a
Top 10 Wrong Pele Predictions
to him. Luiz Felipe Scolari delivered the famous line: "Pele knows nothing about football. His analysis always turns out to be wrong. If you want to win a title, you have to listen to Pele and then do the opposite." If you are 'Pele'd' it means that you have been jinxed by the 69-year-old backing your chances of success.
4) Pirates
– Premier League giants such as Arsenal, Manchester United and Chelsea that steal young teenagers at a pittance from the club who nurtured them through their fledgling years. This term was originally coined by Palermo president Maurizio Zamparini, but it is an old
Goal.com
favourite. Giuseppe Rossi, Gael Kakuta, Fabio Zamblera, Cesc Fabregas, Davide Petrucci, Jeffrey Bruma, Patrick Van Aanholt, Arturo Lupoli, Gerard Pique, Federico Macheda, Fran Merida, and 90 per cent of the Arsenal squad are just a tiny proportion cradle-snatched by Captain Blackbeard's looters.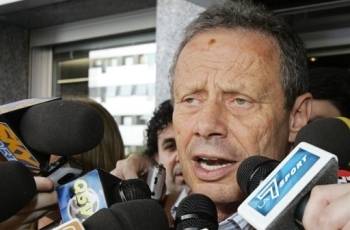 3) Lotighto –
A president, chairman or manager who is preposterously tight with his money and refuses to splash any cash in the transfer market even when his squad is in desperate need of strengthening. Originates from Lazio supremo Claudio Lotito who - summer signing of Hernanes aside - has infuriated fans with his notorious tight pockets. An occasional variation of the term is Arse-Lotighto, in honour of Arsene Wenger. This should only be used in the most extreme of cases such as when Wenger attempted to lower Yaya Toure's asking price from £2 million to £1.995m.
2) Van Jong'd –
Used to describe a player or person who is assaulted in broad daylight, usually sustaining horrific injuries, and then suffers the double-whammy of seeing the perpetrator walk away without any punishment. Named after Dutch hardman pair Mark Van Bommel and Nigel De Jong. "You see that poor Charlie Smith down the park on Sunday morning? - he got Van Jong'd by that fat centre half who didn't even get booked."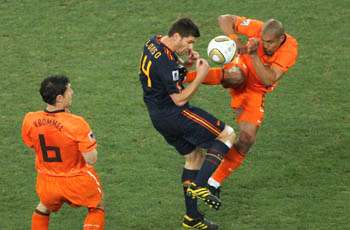 1) Premface –
An English Premier League fan who knows absolutely nothing about any football outside of Great Britain. A 'premface' will often repeat stereotypes such as "Italy is a corrupt retirement home that plays catenaccio", Germans are "efficient" and must "never be written off", Argies are "cheats" and foreigners "are all divers". To indulge in 'premfacery' would be to label the Three Lions as "favourites" before every World Cup, and then declare your astonishment at how they could be hammered 4-1 by a country from whom "only one player would make the England team". Most importantly, a 'premface' repeats at least 80 times a day that the EPL is the "best league in the world" and that any player – Pele and Maradona included – is "unproven unless he has played in England". Famous premfaced quotes include, "I've never heard of Alexandre Pato" (Jamie Redknapp - 2009), "Spain won't win the World Cup, they only have Fernando Tourez" (Talksport caller - 2010), and "It was madness sacking Steve McClaren for Fabio Capello" (journalist Patrick Barclay - 2008).