10) Roman Pavlyuchenko
Before he spent his time warming the bench at White Hart Lane the Russian
forward stood in the local Russian elections in Stavropol back in 2007. He
was duly elected to the city council, representing Vladimir Putin's United
Russian party. Pavlyuchenko's international team-mate Andrey Arshavin also
announced his candidacy for the Putin party but pulled out shortly before
polling day.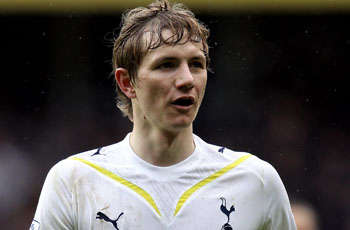 9) Marc Wilmots

One of Belgium's greatest ever players, Wilmots swapped the six-yard box for the despatch box when he retired in 2003. He was elected to the Belgian senate aiming to develop sporting projects but resigned in 2005, earning the criticism of his fellow senators. Wilmots agreed to attend only the most
important votes and transferred his Senate wages to an organisation favouring youth participation in sports.

8) Thomas Bodstrom
Played at the highest level in Sweden, where he turned out for top side AIK
Stockholm at his peak. Bodstrom leaped into politics and, despite his limited
experience, he was named the Swedish Minister for Justice in 2000, holding the post for six years. Before his high profile appointment he wasn't even an MP. Since leaving his post as Justice Minister he has remained an MP but has earned criticism recently for his absence from parliament due to his day job as a defence lawyer.
7) Zico
Worked briefly in Fernando Collor de Mello's administration in the early 90s as
the Minister for Sport. His biggest contribution was enabling a bill to assist
sports clubs with their business affairs, ensuring they were run in a more
professional fashion. Fellow Brazilian legend Pele holds the title of
'Extraordinary Minister for Sport' in his homeland.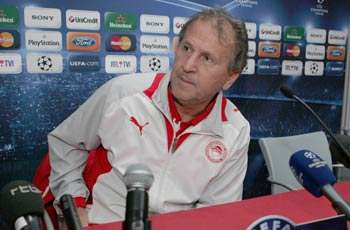 6) Grzegorz Lato
Scooped the Golden Boot at the 1974 World Cup and had an outstanding
international career. Entered the political arena in 2001 as a member of the
Democratic Left Alliance in Poland as a senator. Currently holding the post of
president of the Polish FA, he hit the headlines for firing national coach Leo
Beenhaker on national television after a 3-0 thumping last year by Slovenia.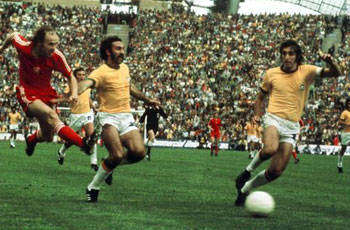 5) Oleg Blokhin
A magnificent player, Blokhin played for the USSR over 100 times, winning the old European Cup Winners' Cup twice - a decade apart - scoring in both finals. Cruelly denied an opportunity to play in the west by Soviet restrictions, he was elected to the Ukraine parliament on two occasions and was his country's coach, leading them to their first ever World Cup finals in 2006.
4) Gianni Rivera

The Milan legend made the transition from football to politics look easy,
serving in the Italian parliament before being made an under secretary for
defence in Romano Prodi's government. He has worked as a sports administrator in Italy since 2001.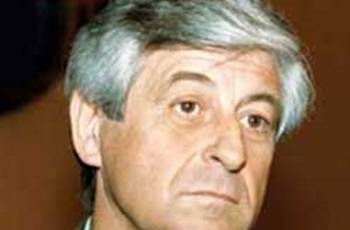 3) David Icke

Where to start with this one! Long before he announced he was the son of God on British national television Icke was a promising goalkeeper with Coventry City in his youth before chronic arthritis wrecked his career. Later became a sports anchor and joined the Green party in the late 80s highlighting environmental issues long before it became fashionable. He's penned several conspiracy theory books in which he claims there is a secret satanic Illuminati society running the world who control all aspects of the globe including the media, health, education, finances and politics, and who are creating a New World Order that will have one world government, one world currency and bank, and a microchipped population that will have been depopulated by design through contaminated vaccines and wars. Also claims that attacks such as 9/11 and the current economic crisis were staged by this Illuminati, and that Princess Diana's death was an assasination in symbolic sacrificial honour to the ancient Goddess Diana.


2) George Weah
The former World Player of the Year ran for the highest office in his native
Liberia in 2005, campaigning on social reform. Despite getting the most votes in the first ballot he failed to secure a majority and missed out on the
presidency. Hinted he would threaten legal action, but backed off and has
indicated he may stand again next time around.

1) Viktor Orban
Viktor who? Fans of Football Manager will have heard of Hungary's former prime minister as he was available for selection on the popular computer game as recently as 2006. Looks set to return to office as his Fidesz party won a
majority in the recent election. The politician played at an amateur level with
his local club Felcslut FC, where he remains on the books. Famously cancelled a cabinet meeting to play for them back in 2001.
*
Honourable mention must go to Lilian Thuram, who debated with future French president Nicolas Sarkozy on television after the then prime minister labelled kids from French ghettos 'scum' in 2005. "I'm no scum," said the World Cup-winning defender, and Sarkozy soon saw sense and offered the ex-player the job of 'Minister of Diversity' when he was elected president, which Thuram rejected. Sarkozy was a talented player in his youth, featuring as a right winger. Hoho.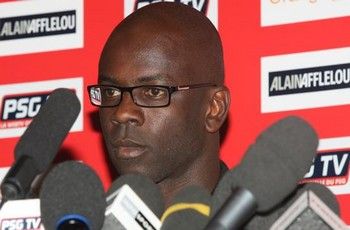 Become a fan of Goal.com International on Facebook! Just click onto
Facebook.com/Goal
to join the beautiful game's leading fan community...