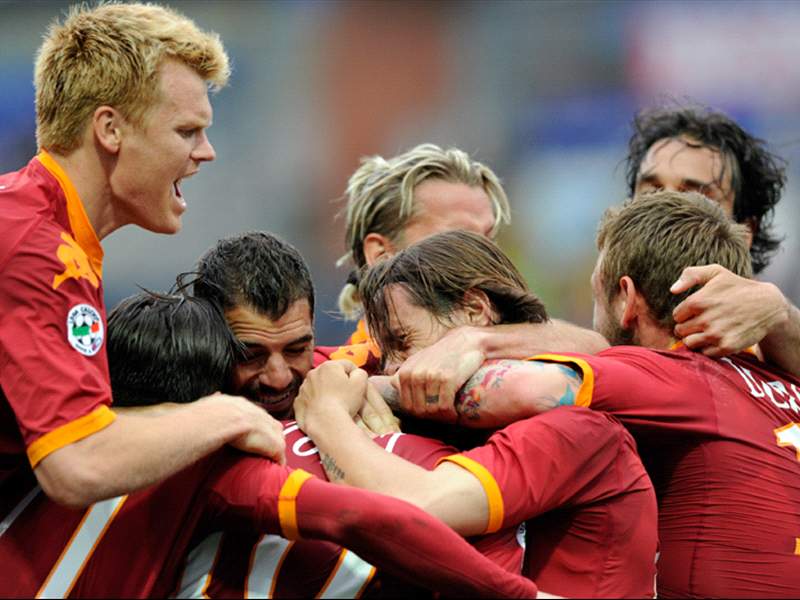 10) The Inter end is filled with Lazio fans because they cheer louder for the Nerazzurri.
9) Police informer Esteban Cambiasso enters the pitch wearing a microphone set. When asked about it afterwards he explains that he has grown tired of actually running after referees all season and was looking to make his "job" easier.
8) Diego Maradona is in the crowd checking up on Inter's Argentine contingent. Walter Samuel doesn't give Totti a kick all game, Javier Zanetti clocks up a billion miles, while Sergeant Cambiasso handcuffs Roma's midfield. The next day El Pibe d'Oro announces his World Cup squad, but Gabriel Heinze, Rolando Schiavi and Ariel Ortega are preferred to the Inter trio.
7) Luca Toni spends more time on the floor than a baby sucking their thumb.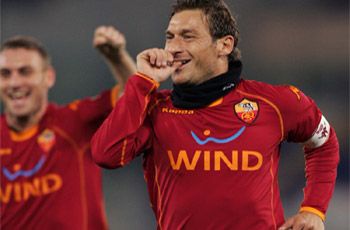 6) Italian commentators repeat the phrase 'Calcio Inglese' ('English Football') every time John Arne Riise delivers a long throw into the Inter box.
5) Julio Baptista plays his 40th consecutive game of the season, and for the 40th time he will get exactly three minutes at the end as a substitute.
4)
Goal.com
's Carlo Garganese receives 1000 angry messages from Inter fans, even though he called the Nerazzurri the "best team in the world".
3) Jose Mourinho throws his medal into the crowd after the game claiming that he has enough at home. A fan donates it to Claudio Ranieri who proudly pins it on his bedroom wall next to his 1966 Under-15s ninth place 100m school ribbons.
2) Massimo Moratti causes a political crisis after calling Roma president Rosella Sensi a "bigoted woman". Moratti then goes to Sensi's house to apologise, but, just like Gordon Brown in the UK, it does nothing for his popularity as the whole of the country still think he is a lying thief.
1) After the game, Marcello Lippi announces the Inter-Roma additions to his preliminary World Cup squad. Marco Materazzi, Luca Toni and Gabriele Oriali (preferred to Bruno Conti because he has less flair) are selected, but there is no place for Mario Balotelli.
Become a fan of Goal.com International on Facebook! Just click onto Facebook.com/Goal to join the beautiful game's leading fan community...