10) Learn To Lose With Grace
Winners generally tend to be bad losers, and those who are content with second best very rarely win major trophies – Claudio Ranieri being one such example. But that doesn't mean you can't lose with grace. When a result doesn't go their way, Inter must learn to congratulate their opponents.
9) Stop The Brutal Tactics In Tight Games
Inter are a very physical side, some would say too physical. Over the years, mean machines have never been loved by the people. One could cite the example of Don Revie's Leeds outfit from the early 1970s who, despite being one of England's greatest ever club teams, have always had their achievements downplayed due to their ruthlessness.
8) Stop Complaining About Referees
For a team that, until this season, has earned more than their fair share of post-Calciopoli refereeing favours in Serie A, it is rather hypocritical for the Nerazzurri to moan about officials. When numerous decisions were seemingly going their way in 2006/07 and 07/08, Inter ignored all the talk. Most ridiculous were the complaints on Saturday where referee Paolo Tagliavento correctly red carded Walter Samuel and Ivan Cordoba, and booked Samuel Eto'o for simulation.
7) Stop Calling Press Silences
Press silences should only be issued in the most extreme of cases. Yet, Inter deem it acceptable to call them whenever they feel hard done-by. When you consider the last sentence in point 8, you begin to understand just how badly Inter behaved during and after the Samp clash.
6) Play Expressive Football
The signings of Wesley Sneijder and Goran Pandev have certainly helped, but it is hard to think of a team as rigid as Inter that have dominated a domestic league so much. Substance will always be more important than style, but for Inter to be loved by neutrals they need to produce a few more fireworks.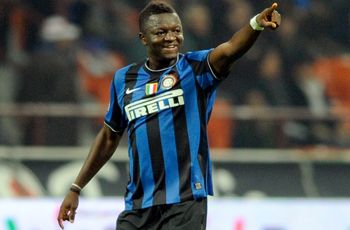 5) Be The Best, Beat The Best
Even the most passionate Inter fans will secretly accept that the last few Scudetti have been won by default. With their key challengers severely handicapped by Calciopoli, and with Inter boasting a free monopoly of the transfer market for a few years, it was impossible for anyone to compete. Until Inter triumph in a truly competitive Serie A, with Milan and Juventus back to full strength, there will forever be doubters.
4) Stop Talking About Calciopoli
In truth, there has been less talk about Calciopoli recently, but still we hear the odd complaint from Massimo Moratti about how Inter used to suffer. It doesn't require Sherlock Holmes to realise that there was a lot more to Calciopoli than the official verdict let on. Inter would be well advised to stay silent on the matter because all the talk does is irritate their opponents.
3) Sign Some Italian Players
We all know the history of Internazionale's name, but the Nerazzurri remain an Italian club. It is unacceptable that the first choice starting XI does not include a single home-grown player, while the squad only contains a handful – youngsters Mario Balotelli and Davide Santon, as well as veterans Marco Materazzi, Francesco Toldo and Paolo Orlandoni. If Inter want to relate more to the Italian nation, they must do their bit for the Azzurri also.
2) Win In Europe
Inter's recent record in the Champions League is nothing short of abysmal as the club have been eliminated at the last 16 stage for each of the last three seasons. For a club that has been so dominant domestically, it is clear that Inter need to succeed on the continent in order to earn the respect that three successive Serie A crowns suggests they deserve. A win against the mighty Chelsea will be a good starting point.
1) Replace Jose Mourinho
This author adores Jose Mourinho. Aside from being a world class coach, he is great for the media and gives us so much to write about. Unfortunately, he has very few friends in football because he has spent most of his career insulting colleagues and causing controversy. Combine Mourinho and Inter, and it is only natural that the club is not going to be too popular in inner circles. A more likeable and modest man on the bench would boost the club's image.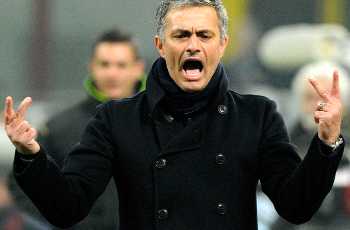 What are your views on this topic? What do Inter need to do in order to be loved more? Goal.com wants to know what YOU think