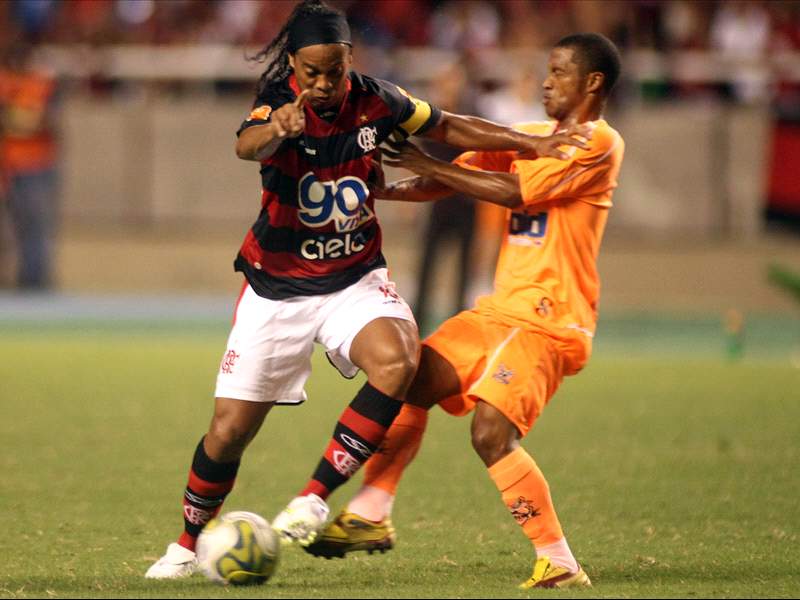 Welcome to Goal.com's regular feature: Goal.com World Player of the Week. Each week our worldwide team of editors will put forward a selected candidate, as chosen by Goal.com International, who deserves recognition for achieving something special that matchday. It won't necessarily be the best player in the world - at least not usually - but whoever we nominate will have done something amazing. It might be for a particularly awesome performance or for something praiseworthy off the pitch - either way, the person in question deserves special attention...
Goal.com World Player of the Week #115: Ronaldinho
Club: Flamengo
Country: Brazil
Age: 31
Role: Playmaker
Achievement: Scored four goals in two matches in the past week
The return of a player to South America is often said to be retrogressive but for Ronaldinho it appears to be working out just fine. The former Ballon d'Or winner, who conjured up some of the most outrageous tricks ever witnessed on a football pitch, signed for Flamengo in 2011 and is now gradually recapturing some of his old sorcery.
The 31-year-old was in stupendous form in Flamengo's sensational 5-4 victory over Santos last week as he scored a hat-trick. Flamengo came from three goals down and the former Barcelona playmaker's influence was such that it overshadowed Neymar's brace in the same game.
In the next game, too, Ronaldinho pulled the strings for Flamengo, as they defeated Gremio 2-0, with the former AC Milan star netting yet again and also provided an assist.
Congratulations to
Ronaldinho
, Goal.com's 115th World Player of the Week!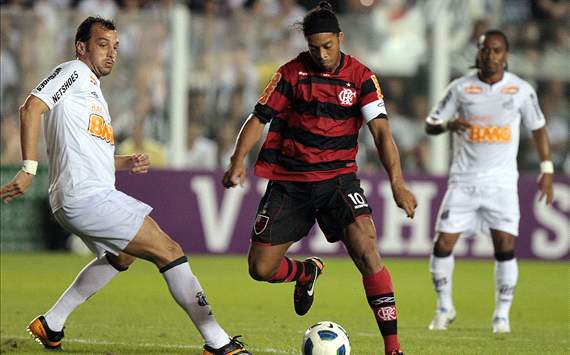 Honourable Mentions

Erik Lamela - Argentina Under-20
The Roma starlet was in superb form in Argentina's opening game at the Fifa U20 World Cup finals in Colombia.
He had an outstanding match against Mexico and scored the winner in their 1-0 victory
.

Daniel Frahn - RB Leipzig
The 23-year-old forward was the star of the show as the Regionalliga Nord (fourth tier) club conjured up a major upset in the DFB-Pokal by knocking out Wolfsburg. Frahn scored a hat-trick in Leipzig's 3-2 victory.
Brian Ching - Houston Dynamo
The 33-year-old scored a brace for Houston in a 3-1 win over Seattle Sounders FC in the MLS that saw the latter's nine-match unbeaten run come to end.
Andre Ayew - Olympique de Marseille
Ayew scored a brilliant hat-trick in the 2011 Trophee des Champions for Marseille as they triumphed 5-4 over Lille. The winger netted all of his goals in the second-half, his final two coming in the last five minutes of the game.
Bryan Ruiz - FC Twente
Ruiz scored a cracker in the second-half against Ajax to win the Johan Cruijff Schaal for Twente. He once again exhibited his class and quality that could convince some of the bigger clubs in Europe to come hunting for him.
Leave your notes of congratulations for Ronaldinho
below, or discuss who else deserves a place in the spotlight this week...