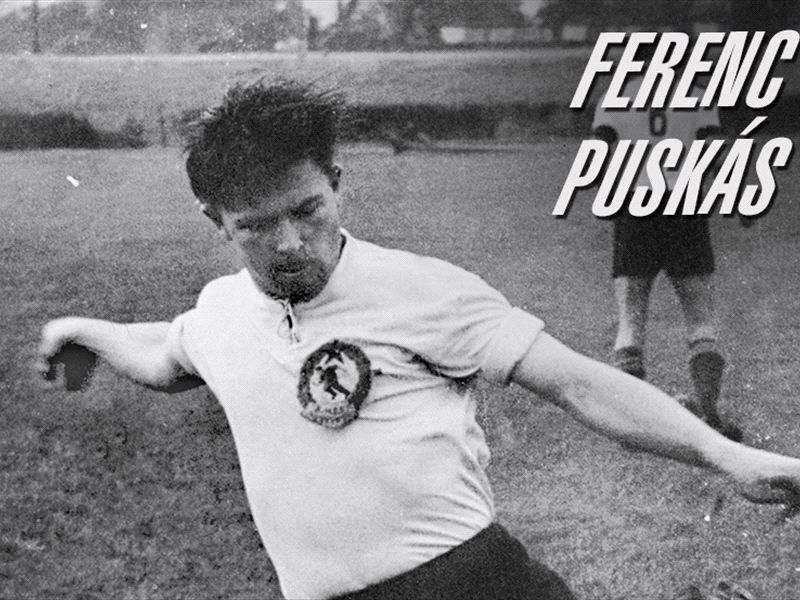 After a staggering show of support from his native Hungary, Ferenc Puskas has been crowned the winner of Goal's inaugural Legends World Cup after crushing Cristiano Ronaldo in the final.
Puskas claimed a massive 69 per cent share of the 192,471 votes cast in our decider to complete a remarkable tournament triumph.
Considered an outsider at the start of our 16-man tournament to determine the greatest player of all time, Puskas defeated Dutch master Marco van Basten in the first round before pulling off a massive upset by beating Argentine icon Diego Maradona in the quarter-finals.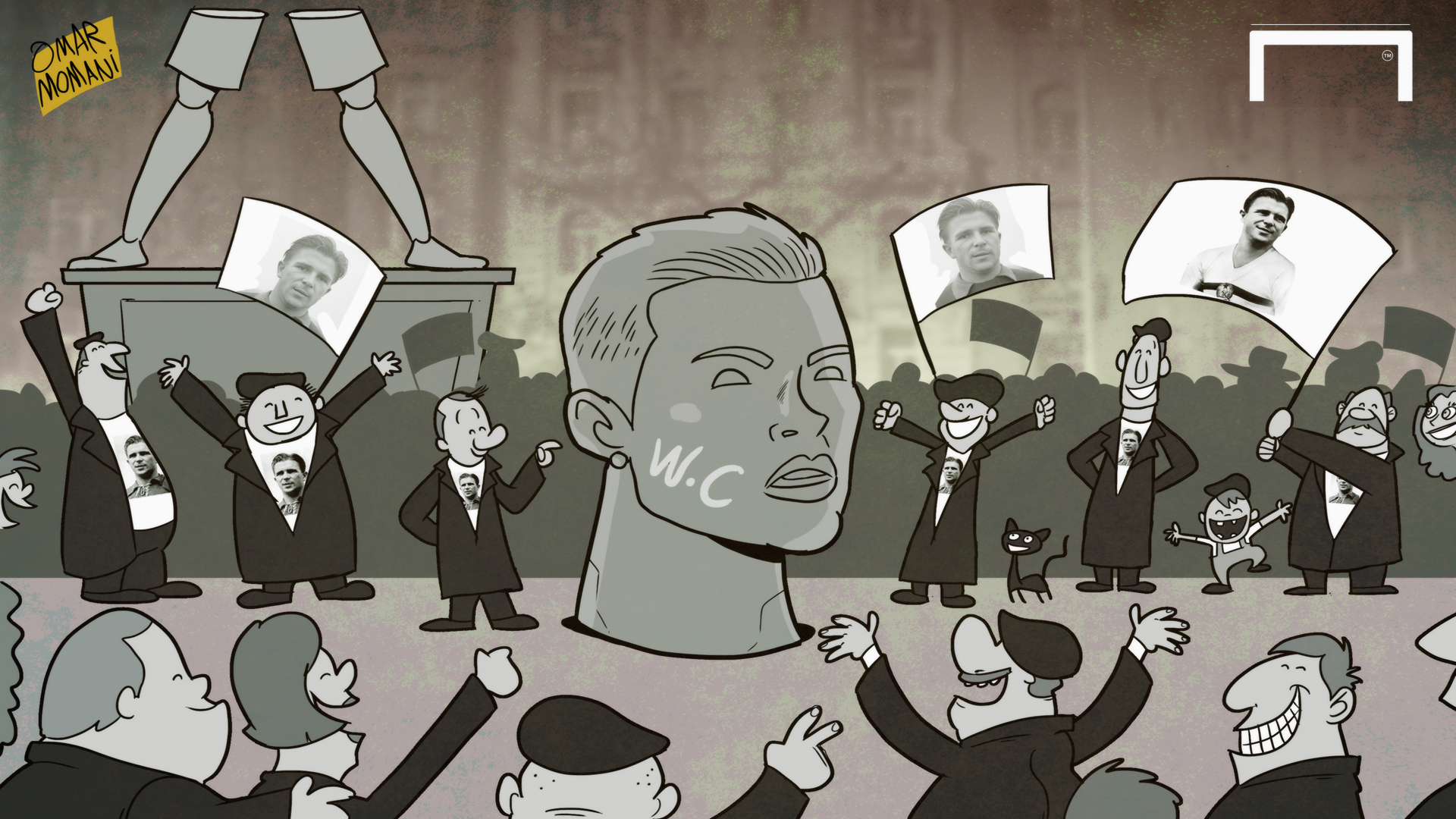 The Real Madrid icon then saw off Zinedine Zidane to seal his place in the final, where he swept past Ronaldo thanks in no small part to the fact that 97,323 Hungarians (a stunning 1% of the country's entire population) voted for their national hero.
Considered one of the greatest goalscorers of all time, Puskas was the star player in the game-changing Hungary side that won Olympic gold in Finland in 1952.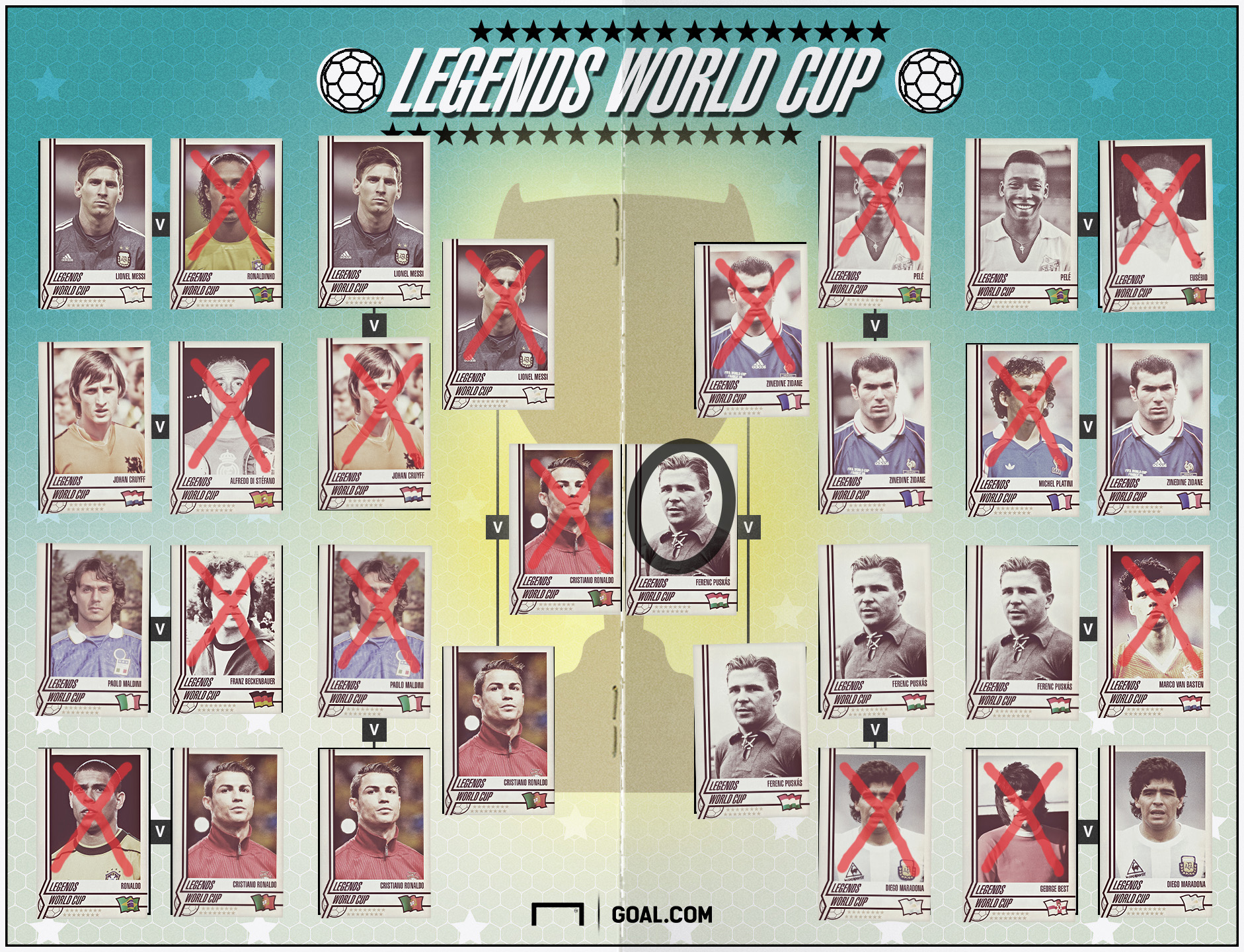 Although cruelly denied the World Cup winners' medal that he and his fellow 'Mighty Magyars' deserved in Switzerland in 1954, Puskas would go on to lift three European Cups with another iconic side in the shape of Real Madrid.
It is for those reasons - and many more - that even 10 years after his passing, Puskas remains a hero not only to Hungarians, but football fans everywhere.