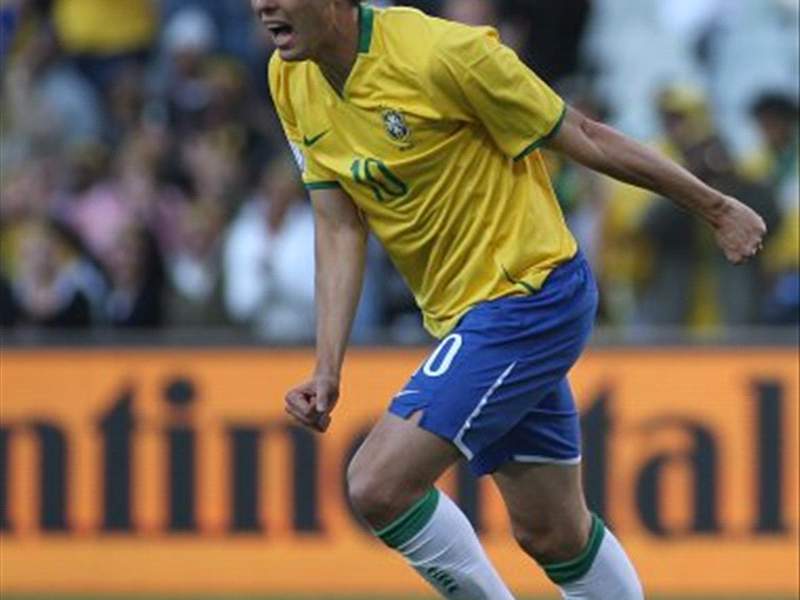 Kick-off: Thursday 18 June 2009, 16:00 CET,
Loftus Versfeld Stadium, Pretoria


Alternate Brazil

Brazil survived a scare against Egypt on Monday with a penalty converted by Kaka in stoppage time, which prevented a draw in their opening Confederations Cup encounter.

The Seleçao coach Dunga has admitted that fatigue has taken its toll on his squad and he could make several changes to the starting XI that took on Egypt.
He said after today's training, "Right now, the physical matter weighs more than technical and tactical matters. [Making changes] is a concern but also an opportunity for us to see players that do not usually play. Everyone here is ready to play."
Dunga will have warned his side against complacency after a poor display against Egypt; a surprising result that carries concerns over the side's real chances of retaining the title.
He will most likely build a more cautious starting XI, capable of controlling the ball and securing a narrow lead rather than producing beautiful football, so that they can secure qualification for the knock-out stage ahead of the decisive group match against Italy.
After scoring Brazil's second goal against Egypt, striker Luis Fabiano has vowed to equal Spain's Fernando Torres in the tournament's tally - the Liverpool forward has found the net on three occasions already.
Confidence Is Key
The United States confirmed against Italy they are a side to be reckoned with in international competitions and that they should no longer be seen as easy opponents.
However, the 3-1 defeat at the hands of the World Cup champions means they are under severe pressure ahead of this match and only a win will please Landon Donovan, who has called for a good display against Brazil.
Donovan noted, "After losing our opener, this game against Brazil is now a must-win for us. We know we can give a hard game to any team we meet and Brazil will be no different."
U.S. coach Bob Bradley is confident his side will be able to turn in an equally-impressive performance against the South American giants.
"We played very well against Italy, one of the best teams in the world, and we can do the same against Brazil," he affirmed.
In fact, Bradley is backed by statistics: although the United States have lost six of their last seven encounters with Brazil, in five of them they were defeated by the slightest of margins.
FORM GUIDE
Brazil
15/06 (Confederations Cup): Brazil-Egypt 4-3
10/06 (World Cup Qualifier): Brazil-Paraguay 2-1
06/06 (World Cup Qualifier): Uruguay-Brazil 0-4
01/04 (World Cup Qualifier): Brazil-Peru 3-0
29/03 (World Cup Qualifier): Ecuador-Brazil 1-1
United States
15/06 (Confederations Cup): USA-Italy 1-3
06/06 (World Cup Qualifier): USA-Honduras 2-1
03/06 (World Cup Qualifier): Costa Rica-USA 3-1
01/04 (World Cup Qualifier): USA-Trinidad and Tobago 3-0
28/03 (World Cup Qualifier): El Salvador-USA 2-2
TEAM NEWS
Brazil
Maicon and Juan will reportedly sit out of this match, the Roman defender being most likely replaced by Benfica's Luisao.
Likely XI
- Julio Cesar, Alves, Lucio, Luisao, Kleber, Gilberto Silva, Felipe Melo, Elano, Kaka, Robinho, Luis Fabiano.
United States
Ricardo Clark is suspended after being sent off against Italy.
Likely XI
- Howard, Spector, Onyewu, Demerit, Bornstein, Torres, Feilhaber, Bradley, Dempsey, Altidore, Donovan.
PLAYERS TO WATCH
Kaka (Brazil)
The newly-signed Real Madrid star is Brazil's commanding offensive force. With Julio Cesar showing Brazil can never have an easy 90 minutes on the pitch, they will have to rely on their attacking pieces, and especially on the ex-AC Milan star, to win matches.
Landon Donovan (USA)


The Los Angeles Galaxy star is without a doubt United States' main threat to Julio Cesar's goal. The five-time winner of the Honda Player of the Year award showed against Italy his impressive technical skills and proved why Dunga will have to make some special marking on him.
PREDICTION
It remains to be seen how many changes Dunga will make to the team that beat Egypt on Monday. Nonetheless, Brazil should have plenty of options at their disposal to see off the United States on Thursday.
Brazil 2-1 United States

Luis Mira, Goal.com