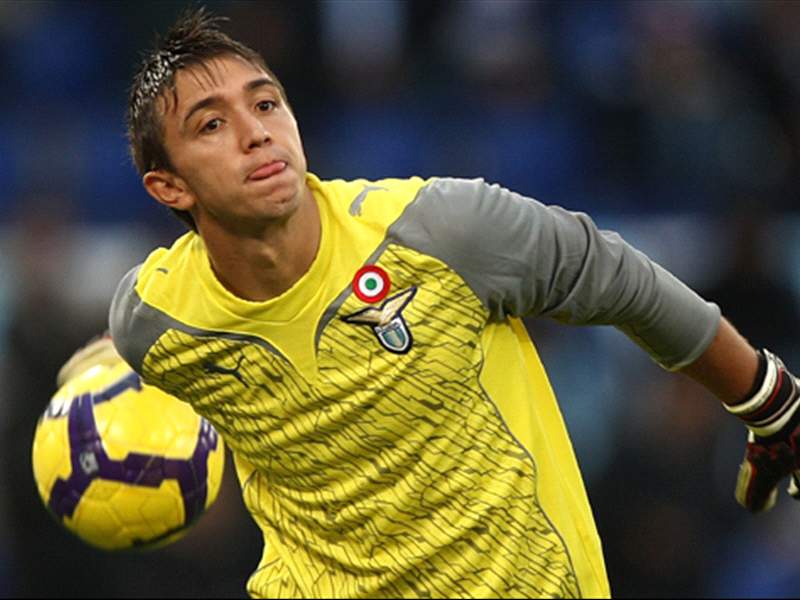 Uruguay
goalkeeper
Fernando Muslera
admits he made mistakes in the 3-2 loss to
Germany
in the
2010 World Cup
third place play-off match.
The Lazio keeper spilled a shot which allowed Thomas Mueller to put Germany ahead before making a mistake to allow Marcell Jansen to equalise.
He said to reporters: "It was not my night. I made mistakes, I admit, but I [will] become strong in the criticism."
Uruguay striker Diego Forlan struck the crossbar with a close range free-kick late on and although Diego Perez says his side deserved better, he was pleased with his team's performance in the tournament.
"We lost badly, we deserved better," he said "The final shot [on goal] by Diego [Forlan] I thought it was in but the crossbar saved it for them.
"I will never forget this World Cup. Uruguay is among the best teams in the world and that is cause for satisfaction and joy," he added.
Luis Suarez was also proud of his side's display at the World Cup and admits that if he gets the opportunity to handle the ball off the goal-line, as he did against Ghana in the quarter-final, he would do it again.
He said: "I never paid attention to what is said about the penalty that I gave away against Ghana - I would do it again.
"I told the international press that it went in one ear and out the other. I did what I had to do. I am proud of myself and all my team-mates and we return to Uruguay as the nearly men of world football."
No trip to South Africa is complete without a visit to its most beautiful and sunniest city. Durban offers much more than sandy beaches, safaris, casinos and the World Cup, for information on what to do and see, please click here.