Very few people in Ivory Coast are overtly slamming the job done by newly-hired and newly-departed coach Sven-Goran Eriksson. The former England and Mexico tactician seemed to have convinced many of his worth within the 90 days he handled the Elephants of Ivory Coast for the 2010 World Cup.
You will hear murmurs of regret across the streets of Abidjan and Yamoussoukro (Ivory Coast's two main cities) that the Swede couldn't stay put in a little more time. Even when one of the African favourites couldn't live up to expectations in South Africa – drawing with Portugal, losing to Brazil 3-1 and recording a needless 3-0 win over North Korea – their fans seem to be content with the modest output produced in South Africa.
You might wonder why there is general satisfaction – from the FA and fans. Ivorians are not judging by comparing their results at the World Cup to other participating teams. They try to see and feel the little progress the Elephants have made from their past campaigns. If Eriksson, in only three months, could restructure the Ivorian team to this extent, he could have done more if he had stayed longer. The progress from the past within this short time is a stable source of joy to many Ivorians.
Eriksson, upon his arrival, said he was going to address Ivory Coast's defence and then reunite the players – upon rumours of the existence of differences between players – and then charge Didier Drogba and company's fighting spirit to high. He realised all these and millions from the west African nation saw it across the three matches their team played in South Africa.
One great gift of Eriksson to the Elephants is that the Swedish dude helped, via his tactical input, to reconcile the players with their local fans, who had been cold towards their national team owing to a number of previous heart-breaking debacles. Today, a new honeymoon seems to have opened between the footballers and their fans, but they are heading into an unknown future.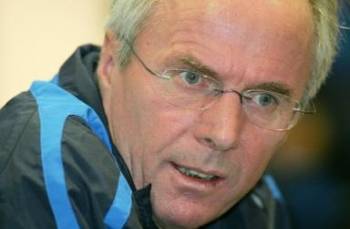 The journey into the future of Ivory Coast's football starts now. Who will be the next coach? Who will build on the legacy of Eriksson? Who will maintain this renewed honeymoon between the players and fans? And who will properly handle the transition of the team as the ageing men bow out for fledgling talents? Many question and few or no answers.
African Nations Cup 2012 is looming and qualifiers will kick off soon. No time to linger around if we want to fly high in the future. Ivory Coast's FA needs to appoint a new coach now and start thinking tomorrow.
Local media and some pundits are proposing an indigenous coach, to be given a long contract, so he can groom new talents and plan ahead. But this is not the first time Ivory Coast have used a local coach, only Yeo Martial, the hero of Senegal 1992, who won the African Nations Cup for Ivory Coast – the first and only, has lived up to expectation. Others have always failed, woefully.
The new man should be one good enough to erect a team using Eriksson's foundation, maybe!