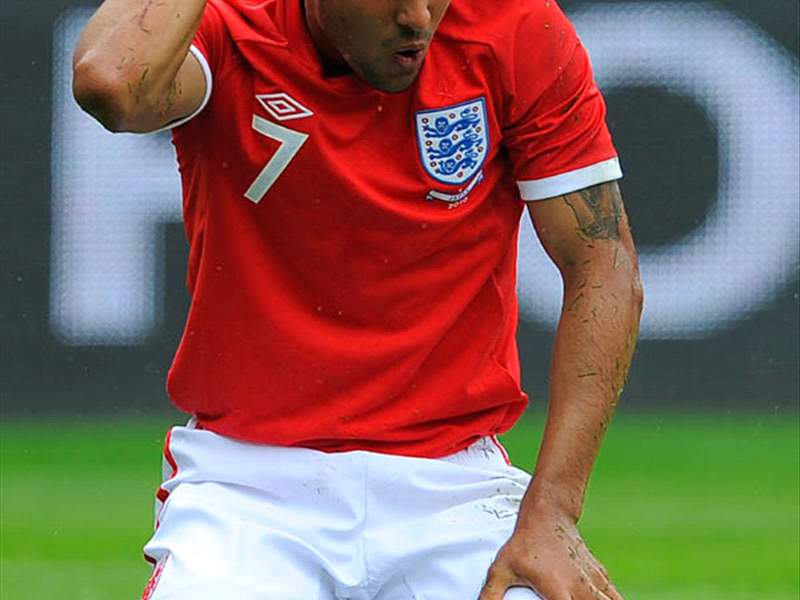 Argentina
star
Lionel Messi
admits he was shocked that
Theo Walcott
did not make
England
's
World Cup
squad.
Walcott was left at home by manager Fabio Capello who decided to pick Manchester City winger Sean Wright-Phillips instead.
Many expected the 21-year-old to make the plane to South Africa after becoming the youngest ever player to score a hat-trick for England against Croatia in 2008.
But Capello decided against picking the Arsenal winger after a disappointing season in the Premier League.
Messi however, points to last season's Champions League clash between Arsenal and Barcelona when Walcott helped the Gunners to a 2-2 draw.
And the Barcelona playmaker said he was surprised that Capello chose not to include Walcott, suggesting England would have performed better with the player in the squad.
He told the
Daily Star
: "I must say that at the time I thought it was a bad decision to leave Theo Walcott at home.
"And I think that has been proved right. I can only speak from experience but he was one of the most dangerous players I have ever played against.
"Barcelona players are not scared easily but I can tell you that when we played Arsenal last season he truly worried us.
"When we were playing Arsenal at the Emirates we were so in control of the game at 2-0, with all respect Arsenal were not even in the game.
"Then Theo came on and changed the game. He pretty much single-handedly salvaged a draw against Barcelona that night.
"Even in the return leg our manager Pep Guardiola was telling us he was the player to watch out for.
"And the best players in the world like Xavi and Gerard Pique were telling us to watch out for him. The truth is that he really rattled them.
"If he could do that against Barcelona, think what he could have done against Germany and Algeria. Even if he didn't start, he would still have been very important for England.
"Along with Cesc Fabregas and Sergio Aguero he would have been the best impact player at the World Cup."
No trip to South Africa is complete without a visit to its most beautiful and sunniest city. Durban offers much more than sandy beaches, safaris, casinos and the World Cup, for information on what to do and see, please click here.