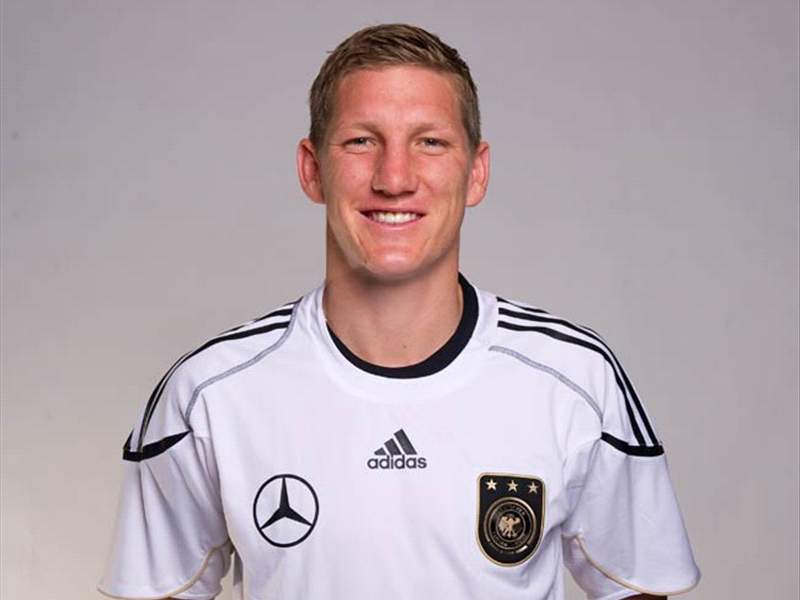 Welcome to Goal.com's new World Cup feature: Goal.com Player of the Day. Each day a candidate will be put forward, as chosen by Goal.com International, who deserves recognition for achieving something special. It won't necessarily be the best player in the world - at least not usually - but whoever we nominate will have done something amazing. It might be for a particularly awesome performance or for something praiseworthy off the pitch - either way, the person in question deserves special attention...


Goal.com Player of the Day #21: Bastian Schweinsteiger
Club: Bayern Munich
Country: Germany
Age: 25
Role: Midfielder
Achievement: Put in a man of the match performance in Germany's 4-0 win over Argentina


Germany are through to the World Cup semi-finals for the third time in a row after their 4-0 drubbing of Argentina and Schweinsteiger played a major role in his side's success.

His dazzling solo run to set up Arne Friedrich was showboating at its very very best. The Bayern man skipped past two defenders on his way into the box, looked up and then unselfishly fed Friedrich for his first ever international goal.

He also took the free-kick which led to the first goal.

The 4-0 result appeared flattering, but was fully deserved as Schweinsteiger and company picked off Diego Maradona's side, who just had no response.
Congratulations to Bastian, Goal.com's 21st Player of the Day


Other worthy mentions go to...
Miroslav Klose - Germany

It was just two tap-ins, they say. Rubbish. You can only tap in if you're in the correct position, and that's what Klose does best. He may not score at club level but the Germans cannot do without his teamwork and finishing. The consummate Jogi Loew player: knows exactly what to do and does it well.
Thomas Mueller - Germany
Less than ten caps? He plays like he's been doing this all his life - and that's because he doesn't try to do what he can't. (Take note, Angel di Maria.) Short passing, direct running - oh, and a goal as well.

David Villa - Spain


Made a few good runs in from the left, but was largely anonymous in the first half. Enigmatically, he came to life after Torres was substituted. The newly-signed Barcelona man earned a penalty that should have won the game and after Alonso's miss he took matters into his own hands with his fifth goal of the tournament.


Leave your notes of congratulations for Bastian below, or discuss who else deserves a place in the sun...
Become a fan of Goal.com International on Facebook! Just click onto Facebook.com/Goal to join the beautiful game's leading fan community...