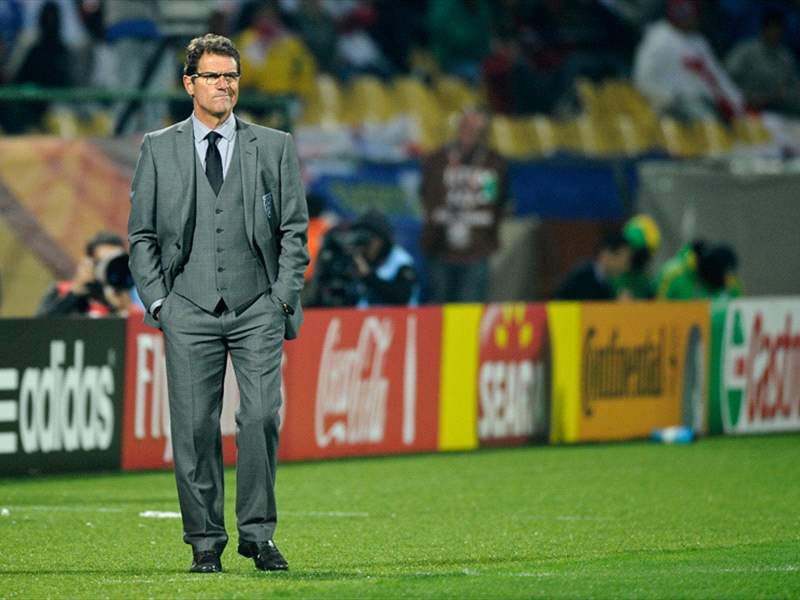 According to the
Sunday Express
, Capello told the board that compensation was not an issue and that he would step down if they had lost confidence in him and his ability as England manager.
The Italian coach could have expected a £12m pay-out with two years still remaining on his current contract, but has now expressed his desire to continue as Three Lions chief and lead them through the Euro 2012 qualifiers.
"Fabio [Capello] needed to have the full backing of his employers. If that wasn't the case, then he was prepared to leave," revealed a Capello confidant.
"It wouldn't have been a case of negotiating a huge settlement. He even told them to pay him what they thought was right and if there was no money available now they could pay him over five years."
The Club England chairman Sir Dave Richards, managing director Adrian Bevington, the FA's general secretary Alex Home and Sir Trevor Brooking - the FA's director of football development - were unanimous that Capello should continue.
Capello is keen to move on from this summer's World Cup disaster and is looking to not only repair the damage done to England, but also to his own reputation.
He said: "When you lose, your reputation is always damaged. I feel that about myself right now. But we have to recover. I am driven by the challenge."
No trip to South Africa is complete without a visit to its most beautiful and sunniest city. Durban offers much more than sandy beaches, safaris, casinos and the World Cup, for information on what to do and see, please click here