World Cup Goalkeepers and long suffering England fans may have found a crumb of comfort ahead of the expected heartache of the penalty shoot-outs in the knock out phases – The
Castrol Edge Penalty Analysis
system.
Endorsed by no less a figure than
Peter Schmeichel
, who knows a thing or two about saving penalties in knock out tournaments, the system created by the official FIFA World Cup™ sponsor aims to give shot-stoppers an ace up their sleeve.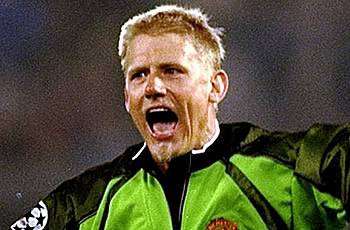 Castrol's team of performance analysts have studied every penalty taken in Europe's top five leagues and the UEFA Champions League over the last four years plus a number of international matches to create the system which is launched today.
In addition, Castrol's team of performance analysts have studied every penalty taken in the last five FIFA World Cups, both in matches and penalty shoot-outs, by teams who made it to South Africa to understand the impact the pressure can have on players.
A snapshot of the findings:
- Just 58% of midfielders manage to convert spot-kicks in shoot-outs
- The older a player is, the less likely he will score - with only a 71% success rate in the over 28's
- Left footed players only convert 50% compared to 69% for right footed players
- Goalkeepers wearing red jerseys have never saved a penalty at a World Cup whereas those wearing green save the most!
Great Dane Schmeichel, who memorably denied Marco Van Basten in a shoot-out in Euro 92, has backed the programme which he says will help the 16 goalkeepers left in the World Cup considerably.
"Penalty shoot-outs are the most high pressure situation that a goalkeeper will face and in a World Cup it's even worse because the stakes are so high. Goalkeepers can try to prepare by researching their opposition, we all know that Jens Lehman did his homework in 2006 against Argentina and it paid off for the Germans. He made two crucial saves. It's far, far better to be prepared, the more you know about the other team the better."
"In FIFA World Cup™ penalty shoot-outs, only 40% of takers score if their team's Finals survival depends on it. Whereas when a player's spot-kick can win the game for his team he has a 92% chance of scoring."
Schmeichel added: "During a big tournament, it is the small details that make big differences. Knowing where a team will usually place a penalty can be the difference between winning or losing. By using Castrol EDGE Penalty Analysis, goalkeepers can arm themselves to give them the edge over their opponents."
It's not only goalkeepers who can take advantage but fans too who can analyse the penalty performance of every single outfield player and goalkeeper left in the World Cup. Supporters can see exactly where their favourite star has aimed the ball for all of their recent penalty kicks plus find out which position each goalkeeper normally takes up.
* Strikers convert 74% of penalties, defenders convert 69% and midfielders convert 58% in FIFA World Cup™ penalty shoot-outs
* 85% of players under 23 score their penalty, 78% of 23 to 28 year olds convert their kicks and 71% of over 28's score their penalty in a FIFA World Cup™
* Save percentage by colour: green 38%, black 35%, blue 31%, grey 28%, yellow 24%, purple 18%, orange 14%, red 0% in a FIFA World Cup™



For instance Germany's Manuel Neuer has saved four of his last 10 penalties with two saves occurring when he remained dead centre between the sticks. England's Frank Lampard generally aims for the right-hand post, converting four of his last ten in that direction. Interestingly, the two spot-kicks the Chelsea player failed to convert were both aimed towards the same right hand side.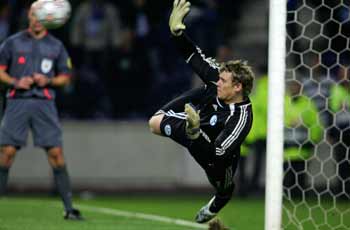 Castrol Performance Analyst Dr Geir Jordet, a sport psychologist from the Norwegian School of Sport Sciences, said: "Since 1982, ten of 14 World Cup Finalists had to encounter a penalty shoot-out at some point in the tournament. Penalty shoot-outs in major tournaments are decided by the players' abilities to cope with pressure.
"Each player will have their own personal way of coping with the pressures of a penalty shoot-out, but preparation for such an occasion cannot be underestimated. The insights that the Castrol EDGE Penalty Analysis tool provides could prove invaluable for goalkeepers and penalty takers alike when confronted with one of sport's most mentally draining occasions."

Goalkeepers and fans alike can take advantage of this incredible data by downloading the 'Castrol Edge Penalty Cheat Sheet' on the www.castrolfootball.com site or download the free Castrol Football iPhone App.