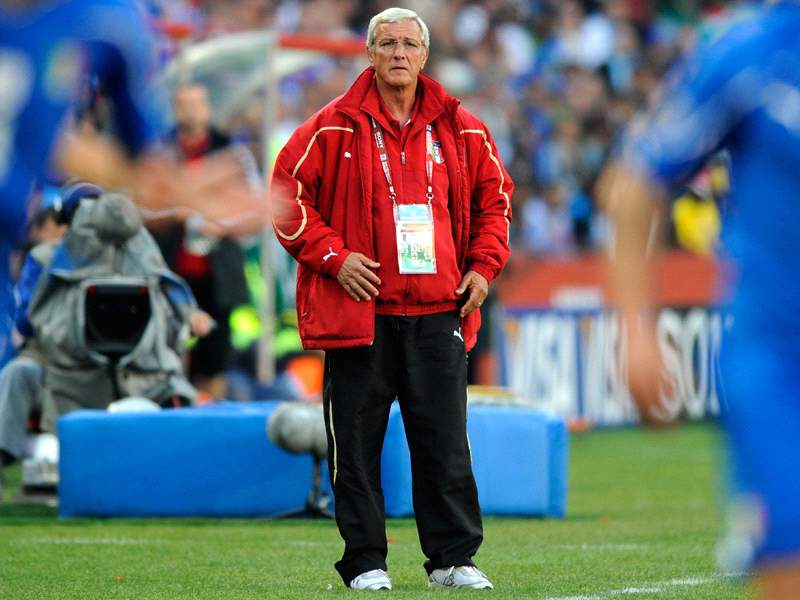 Finally, the agony is over.
There is nothing more frustrating than watching a disaster unfold when there is absolutely nothing you can do about it. Since August 2008 when Marcello Lippi returned to the Azzurri bench with an embarrassing 2-2 draw against an atrocious Austria side in Nice, we all knew that the 2010 World Cup was going to be a complete unadulterated calamity unless some serious changes were made.
You all know what the changes should have been, and when it became clear that Lippi had no intention of making them then we had to painfully sit back and die a slow death.
Thankfully, the nightmare has come to a close.
It is for the best that Italy were eliminated this afternoon. Had they progressed to the next round to play the Netherlands they would have been torn apart by three or four goals.
Lippi owes the whole of Italy a grovelling apology, delivered on his hands and knees. He will forever remain a legend – although some may disagree now – for masterminding the 2006 World Cup success but his management before and during South Africa is completely unforgivable. A World Cup only comes around once every four years, and the people of Italy at the very least deserved to watch a team that had a chance of achieving something.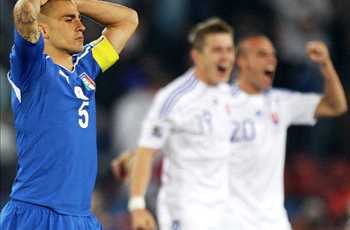 Lippi prevented this with his selfish and stubborn squad selection - omitting Antonio Cassano due to a personal feud, excluding Fabrizio Miccoli because he testified against Luciano Moggi, keeping washed-up veterans in the squad such as Rino Gattuso because of friendship, and the political grievances go on and on.
The ex-Juventus boss wanted to "create history" and repeat the achievements of coach Vittorio Pozzo who won back-to-back World Cups in the 1930s. Well, the 62-year-old certainly created history. He instigated the biggest World Cup finals humiliation in Italy's history, finishing bottom of the weakest pool the Azzurri have ever been in – with no wins and just two points. He also created more history, as this 2008-2010 team is undoubtedly the worst Italy side for at least 50 years.
While I could sit here and criticise the players – explaining how Cannavaro & Zambrotta are too old, Iaquinta can't strike a ball without miss-hitting it, De Rossi's national team is Roma, Montolivo flinches at his own shadow – it is Lippi who must take ALL the blame.
It will be interesting to see if he returns home and faces the public – and more than a few rotten tomatoes - like a man, or shies away with a private jet like a few of the disgraced France players this morning.
The world champions are out, now it is time to forget two years of depression and look forward to a new era under Cesare Prandelli who – if nothing else – will at least pick his players based on performance and not politics.
Become a fan of Goal.com International on Facebook! Just click onto Facebook.com/Goal to join the beautiful game's leading fan community...