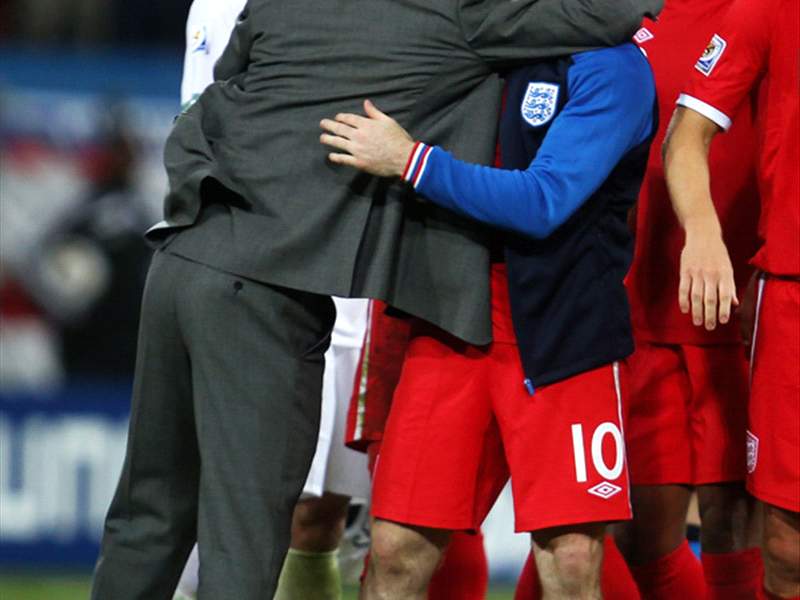 England
manager
Fabio Capello
used slightly unusual methods when it came to easing the pressure on his players ahead of Wednesday's make or break encounter with
Slovenia
.
The Three Lions stars looked a lot more relaxed than they had in their previous encounters at the tournament and the Italian claims that alcohol played its part.
"They were allowed to drink beer before the game, you can ask them," Capello told reporters.
"It's true. I changed something and used my imagination."
Chelsea midfielder Frank Lampard though confirmed that the players may have decided an abstemious approach to things was best.
"The offer was there, but I'm not sure anyone took him up on it," the midfielder told reporters.
"A lot has been made about the boredom in the hotel, but you can't come away for a month and live like a monk. The manager is aware of that.
"Sometimes those things are on offer and it's up to you if you take them. You might have one or two beers – you don't have to have 10."
It was the physical effort sustained by his players throughout the 1-0 victory over the Slovenians that particularly pleased Capello though.
"The quality of the players is really good but we improved a lot, physically, today. We ran a lot, pressed a lot and won the ball back really well," he said.
"We played well in this game and that was important. We had to win here, and we did. We played with the spirit we'd lost in the first two games in the group and could have scored a second goal. Because we didn't, we suffered in the last few minutes – it's always possible you might draw or lose a game like that unfairly – but I am pleased."
Capello was delighted with the way in which his players performed like they really were top Premier League stars.
"We knew what we had to do. I'd spoken with the players and we'd watched the first half of the game against Algeria, so we understood playing like that wasn't the way to qualify for the next round," he explained.
"Training has been focused and fast since, and we have found the players we knew before.
"We played today with the style and physicality that we know so well in the Premier League, and as we played to get here in qualification."
And Capello expects the Three Lions to improve further ahead of an eagerly awaited second round tie with Germany at the weekend.
"I'm sure we will play more with confidence," he added.
"We have found the spirit, the quality of the play was really good and we improved a lot physically. We ran a lot.
"I spoke with the players when we saw the first half against Algeria. We understood it was not a good way to go forward and during training it was very good, focused and fast.
"We found the physicality that we know usually. The players were the same that we see in the Premier League."