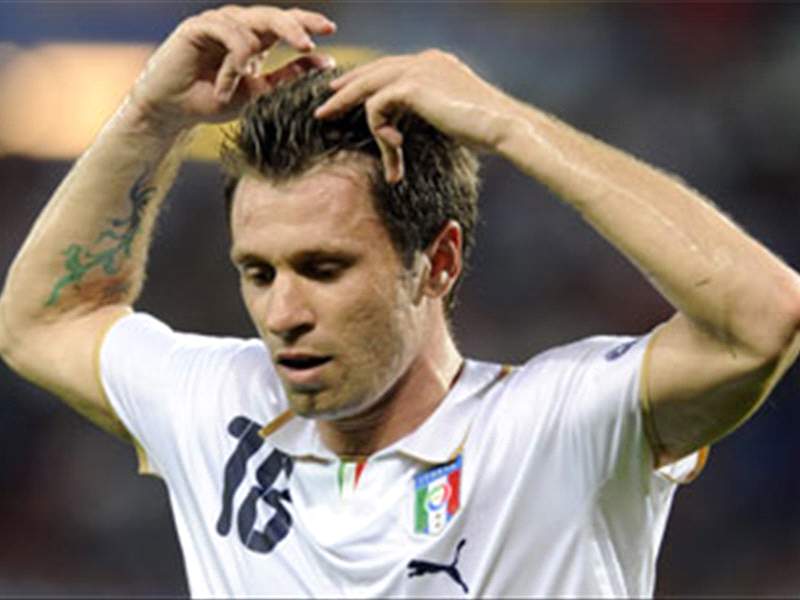 Former
Italy
coach Arrigo Sacchi has delivered a rousing speech on the Azzurri's
World
Cup
so far, claiming
Antonio
Cassano
and
Mario
Balotelli
would have been useless to the cause.
The Azzurri are staring into the barrel of failure heading into Thursday's Slovakia clash. It's a must win game for Marcello Lippi's men.
And while many have continued, and will continue, to question the coach's choices, Sacchi has offered his view on the Cassano and Balotelli exclusions as he spreads the burden.
"Many have asked why Cassano and Balotelli were not called, but can we really think these two players, one who plays little, and the other never decisive, can help transform a switched-off team?" Sacchi asked
La Gazzetta dello Sport.

"If it was about quality then it would be unthinkable to suggest that part-timers New Zealand had more than us.
"But let's not demoralise ourselves. The quality is good and I think the team will shine once it rediscovers the old furore."
Sacchi believes Italy's stationary position in the group is because the psychological handbrake is still engaged.
"The team appears to be backwards in terms of condition, players out of form, others are old, and some have no motivation - this last reason is worrying," he concluded.


Who has the best chance of winning the World Cup? Check out Castrol Football's 2010 FIFA World Cup Winner Predictor.