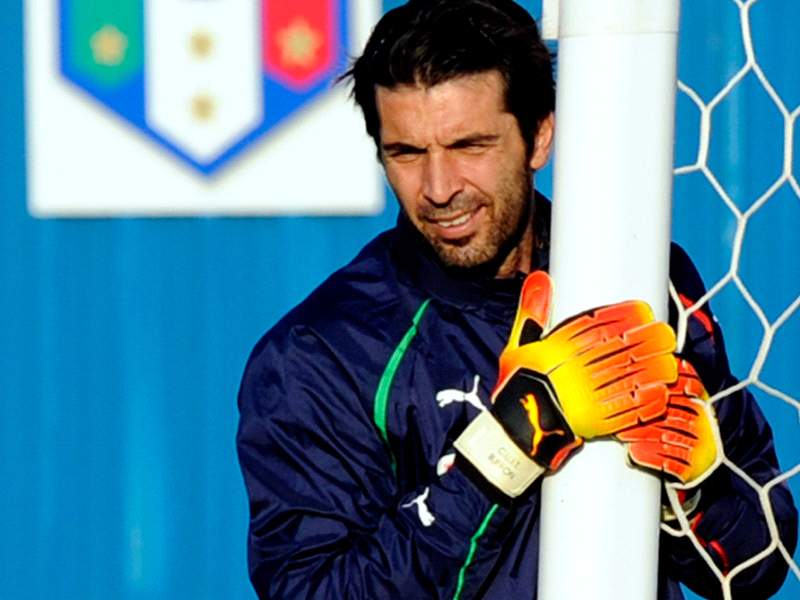 Italy
goalkeeper
Gianluigi
Buffon
has spoken of his hopes to recover and play a part at the
World Cup
, keeping his fingers crossed that the Azzurri go all the way.
A source of hope has empowered the goalkeeper as he holds strength and belief in relation to his spinal disc herniation.
Buffon has summed up his confidence and hopes to achieve a full recovery, despite being told by doctors there is no timescale over returning to full fitness.
"I hope I can make it even though it will be tough. But I have to for Italy. I want the final," he told
La Gazzetta dello Sport.
There were some broken suggestions in the Italian press that Buffon was ready to head back to Italy to focus on his recovery.
But he insists he wants to stay in South Africa to be close to the team, regardless of his injury.
"I would never say no to Italy. They would have to kick me out," he concluded.


Who has the best chance of winning the World Cup? Check out Castrol Football's 2010 FIFA World Cup Winner Predictor.