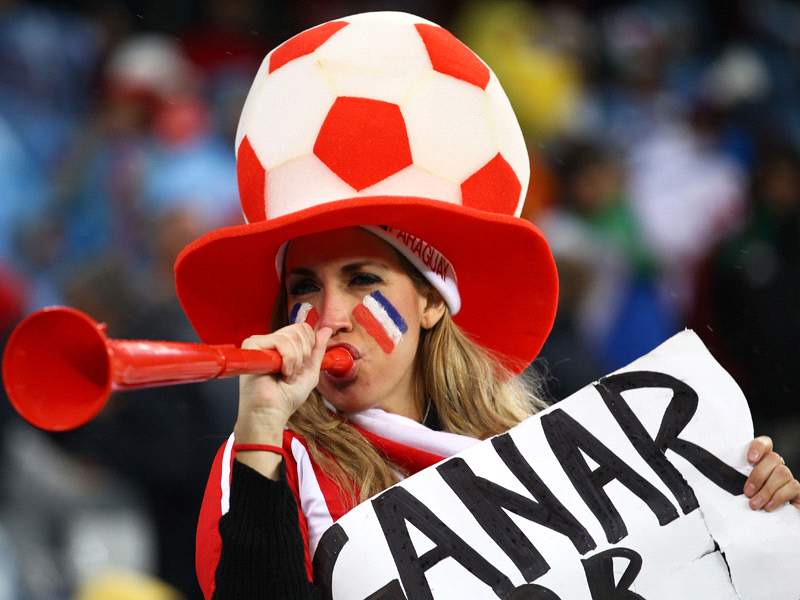 With the majority of matches so far not living up to expectations, to date this
World Cup
has been more about the noise made off the pitch than on it.
The instrument preferred by seemingly every football-loving musician in South Africa (and many enthusiastic tourists, too) has divided opinion among armchair football fans across the world.
MORE...
Some cannot stand the incessant droning — which makes chanting virtually impossible — while others believe it adds colour and individuality to a resolutely African tournament.
Even scientists have started to wade in on the debate, suggesting that the plastic horn could even cause deafness if the listener is exposed to it for too long. With FIFA refusing - after some initial wavering - to ban the vuvuzela, the debate is set to run and run.
Goal.com UK
rounds up what has been said about the little plastic horn: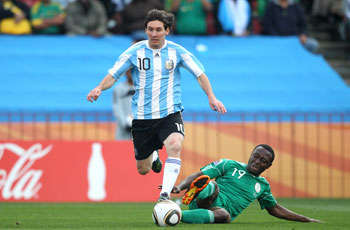 "It is impossible to communicate, it's like being deaf."

- Argentina starlet Lionel Messi is not a fan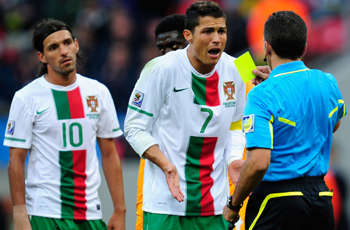 "It is difficult for anyone on the pitch to concentrate. Hardly anyone likes them, but the people who do like them are those who like to blow the instruments and make a racket."

- Cristiano Ronaldo voices his displeasure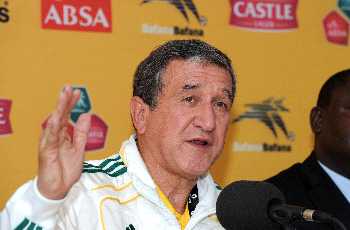 "We love both. We love the vuvuzelas, it's part of our culture and we are used to them, we should keep going with them. I understand that some people and some players have a problem with it but we've had no problems with the vuvuzelas or the balls."


- South Africa coach Carlos Alberto Parreira shows deft diplomatic skills to defend not one, but two major controversies of the tournament so far.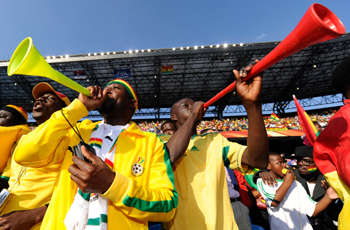 "Who are they to question our culture? The vuvuzela is part of football in this country. We would not go to Britain or anywhere else and tell people how to act, it is very patronising. This World Cup is in Africa and people should embrace it for what it is."


- Freddie Makke, reported inventor of the vuvuzela, doesn't take kindly to criticism — and also seems to be unaware going abroad and patronising foreign traditions is exactly the British culture.

"I would prefer singing. It's always been a great generator of a wonderful atmosphere in stadiums and I would try to encourage them to sing. In the days of the struggle [against apartheid] we were singing, all through our history it's our ability to sing that inspired and drove the emotions."


- Danny Jordaan doesn't get the memo about getting behind his country's culture. Which, as tournament chief organiser, is a bit worrying.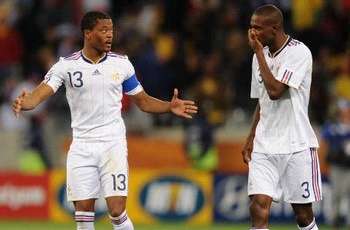 "We can't sleep at night because of the vuvuzelas. People start playing them from 6am. We can't hear one another out on the pitch because of them."


- France's Patrice Evra joins the chorus of boos to counter the vuvuzela. On the plus side, Patrice, at least you probably can't hear Raymond Domenech, either...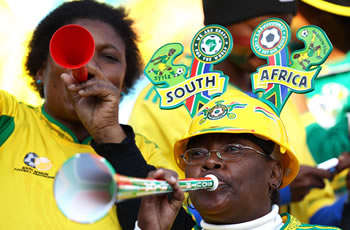 "One vuvuzela just behind you will hit you with more than 125 decibels of sound - much louder than a road drill - which will really hurt your ears and, when added to hours of partying with loud music in pubs and clubs, can cause permanent hearing loss over time."


- Audiology specialist Crystal Rolfe brings the science to the debate. Although where she got the idea fans would also be partying during the competition is anyone's guess.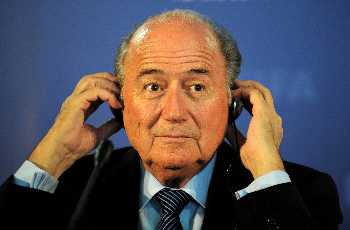 "I don't see banning the music traditions of fans in their own country. Would you want to see a ban on the fan traditions in your country?"


- Sepp Blatter uses Twitter (honestly) to show his insight into the whole palaver.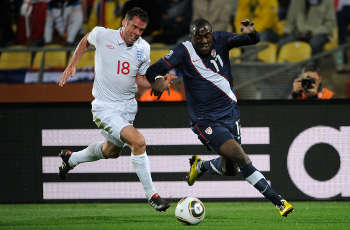 "I know you hear them on TV because my kids have been on the phone asking for them, so I've got them in my bag already to take home. Anyone who has been at Anfield watching me knows I am louder than the vuvuzelas."

- England defender Jamie Carragher reveals he and his family are embracing the horn.