New Zealand's love affair with football received its first shuddering encounter with reality when, in the recent English Premier League clash against Bolton Wanderers, inspirational skipper Ryan Nelsen was sidelined with a serious knee injury that will keep the Blackburn Rovers star out of action for up to six weeks.
The importance of the 32-year-old central defender to the Kiwis campaign cannot be understated with Nelsen the most well-known New Zealand player currently plying his trade in Europe. With New Zealand likely to be under the pump in each of its three matches in South Africa, Nelsen's injury has sent a shiver up the spine of fans.
Nelsen has been part of three of New Zealand's four OFC Nations Cup victories and appeared at two FIFA Confederations Cups and the 2008 Beijing Olympics Men's Football tournament.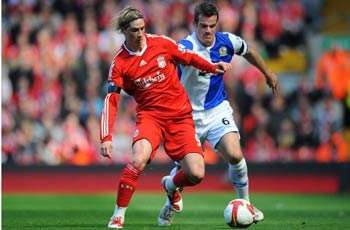 Big Game Experience Against Big Names
Strong in the air and no-nonsense in the tackle, Nelsen also presents a clear goal threat for the All Whites with one of his most famous goals a thunderous close range effort against Australia in the 2002 OFC Nations Cup Final in Auckland.
A regular in the MLS and Premier League, Nelsen has established himself as one of the best football exports in the history of the New Zealand game. At one stage it had appeared as if Nelsen had turned his back on international football after New Zealand failed to qualify for the 2006 FIFA World Cup Germany by losing 4-2 to Vanuatu.
It would be nearly three and a half years before he would return to the international set-up, as part of the U-23 Olympic Games squad. Nelsen kept quiet counsel on his absence, citing the desire to establish himself as a first team regular with Blackburn following a move from DC United, but many fans felt Nelsen's decision was partly based upon the negativity that surrounded the national team.
This all illustrates Nelsen's single-mindedness to prove himself in the toughest league in the world and it's that mental strength and presence that New Zealand will miss off the pitch as much as his undoubted talent as a footballer on it.
Last season's 5-0 loss to Spain and 2-0 loss to South Africa highlighted the quandary faced by New Zealand in absence of a fully fit Nelsen.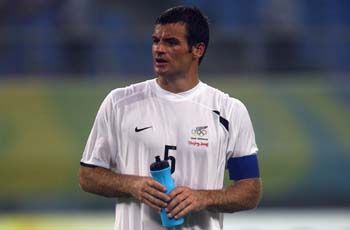 New Zealand's Talismanic Skipper
The Kiwis also paid for a lack of top quality cover when they surrendered a 3-2 lead over Italy in a friendly match they eventually lost 4-3. The Nelsen effect was in full force when he returned to action in the home and away qualifiers with Bahrain, drawing 0-0 away before winning the home match 1-0.
Coach Ricki Herbert has adequate cover with Wellington Phoenix Ben Sigmund able to play on the right-side of defence and in his preferred central role. One setback is that Sigmund has seen less game time at club level recently with Herbert, ironically, preferring an all-Australian central pairing of Jon McKain and Andrew Durante. Sigmund's full-blooded commitment to the cause and his 'up-and-at-em' approach is popular with fans at club and international level and will provide no shortage of energy.
In the unthinkable event that Nelsen were too miss the World Cup itself Herbert can turn to 33-year-old Auckland City captain Ivan Vicelich. The former Roda JC player has enjoyed a renaissance since he returned from a brief retirement from international football in 2007. There is no doubt that Vicelich would be the senior figure in Nelsen's absence with the 70 cap veteran enjoying the best form and fitness of his career with great performances at the FIFA Club World Cup in the UAE with Auckland City.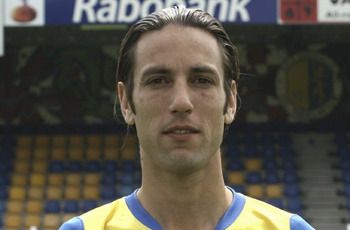 Vicelich Could Step In If Necessary
Beyond Vicelich and Sigmund, Herbert's other options are experiencing difficult times at club level. Kilmarnock defender Steven Old – a Herbert favourite in the past – has fallen out of favour at the Scottish club since the departure of Jim Jeffries. New coach Jimmy Calderwood has left Old out of recent squads and with the World Cup looming, Old's lack of match practice could count against him making a return to the senior international team.
New York Red Bulls defender Andy Boyens played in matches against Italy, Spain, South Africa and Iraq last year and is the most likely candidate to partner Vicelich should Herbert field a traditional back four. Boyens played fourteen matches in the MLS last season and has been around the senior international set-up long enough to know how Herbert works and is adaptable enough to anchor a back three should the New Zealand coach opt for a different tactical approach.
Danish age-group international Winston Reid could be another option. 20-year-old Reid – born in New Zealand to a Maori family – moved to Denmark when he was a child and has starred at age group level for his adopted country.
An appearance or three at the 2010 FIFA World Cup South Africa could prove persuasive enough for the defender to make the switch back to the country of his birth and take up a central defensive role. The success of other "new" New Zealand internationals such as Michael McGlinchey, Tommy Smith and Rory Fallon may also appeal to Reid whose opportunities with Denmark at senior level may be limited.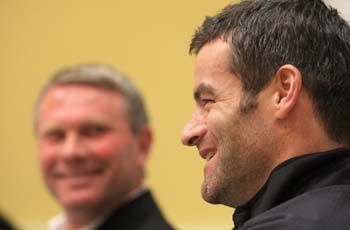 Coach Herbert Will Be Checking On Nelsen Often
There is no doubt that Herbert has plenty of stop-gap options. But while he waits anxiously for the most talismanic figure to play football for New Zealand since Wynton Rufer to return to action, he will have one eye on his options and another on updates from Blackburn that Nelsen is close to a return.
Because if New Zealand is to cause a stir in South Africa this summer, they will need Nelsen fully fit.
Become a fan of Goal.com International on Facebook! Just click onto Facebook.com/Goal to join the beautiful game's leading fan community...