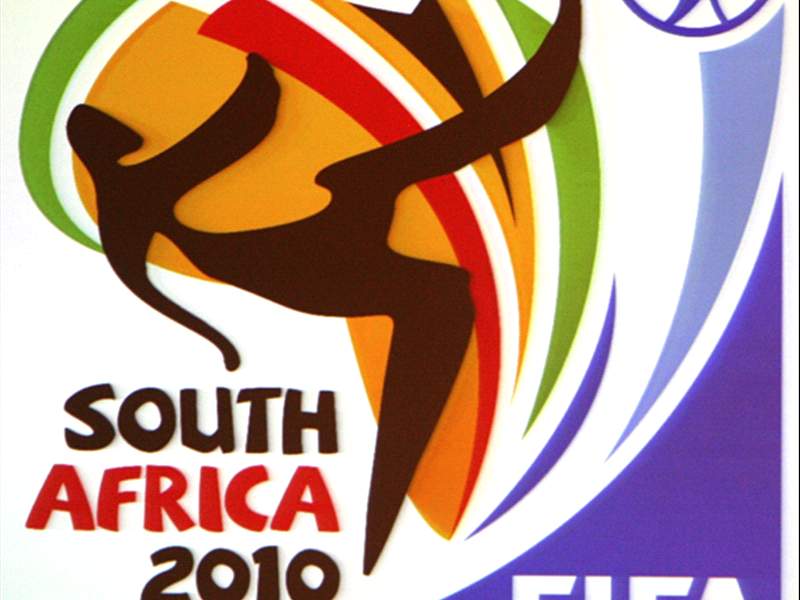 Welcome to Goal.com - Know Your Rivals for the World Cup 2010!In this special series we bring you the local knowledge of the world's leading football tournament. With our worldwide team of experts, each one based in the country in question - from Brazil to North Korea - you'll hear first-hand the latest team news, exclusive interviews, and fan opinions of your World Cup opponents.

Stay on Goal.com for all the World Cup build-up from right across the world, starting with predictions of all eight groups from the local experts...
GROUP E
How do the experts of Group E think that the group will go? Here we ask our local experts for their thoughts on their teams' three games, in order of play. If you want to know how Greek experts feel about the prospect of meeting Argentina, read on...
Netherlands
With Tommy Vaneldik
Netherlands-Denmark 1-0
When you look at the history of the most recent World Cups, the Netherlands seem to have a bit of a slow start, and Denmark is a tough opponent with a good organized team. However, they're not unbeatable and I think the first game could have been a lot worse for us. Morten Olsen has coached at Ajax and quite a lot of Danish players have played in the Eredivisie, or are still playing over here, so there are no secrets for both teams. Individually we have the better players and in the end that will count.
Netherlands-Japan 3-0
With the three points of the first game in the bag, this game should be easier for the Netherlands. Japan have a couple of nice players (Keisuke Honda from 'our' VVV-Venlo for example), but have problems with scoring goals. We recently beat Japan 3-0 in a friendly. That was a harsh result since Japan deserved more, however, at the World Cup the Dutch will be much better and more focused than during the friendly.
Netherlands-Cameroon 2-1
The most difficult match for us, since the Cameroonian team is physically strong and have a world class player like Samuel Eto'o. However, we'll have the confidence of six points in the bag and have excellent players too. In my opinion the Netherlands have a more balanced team than Cameroon. Eto'o is great, but the gap between him and a lot of the other players in the team is huge. There's still the question of becoming number one in the group, so we will be concentrated enough to win this.
Japan

With Takashi Sugiyama
Japan-Cameroon 0-0
This game is the most important one for Japan. Cameroon will underestimate Japan like other teams do, although I hope they are not in best form during their first game. They may have talented offensive players like Eto'o, but Japan could can find a way to stop them somehow - Japan play collectively and work exceedingly hard. By pressing hard from the front line, Japan could create problems for Cameroon. Again though, Japan have problems finishing, so I think it'll be goalless.
The Netherlands-Japan 2-0
Takeshi Okada said of the recent friendly match with Holland: "I found that we possessed the ball well with our midfielders against the Netherlands." Okada will do himself well to remember, though, that the game was indeed a friendly, and that Japan doesn't really stand a chance against the Orange army. Japan will be too busy defending to create any opportunities in this game.
Japan-Denmark 1-0
Dispatching of Portugal in recent times, it's obvious that Denmark are a physical force to be reckoned with, and that is tough for the Japanese to content with. However, if Denmark leave it until their last match to secure a place in the knock-outs, their go-for-broke approach to the match will leave them exposed, allowing our talented midfield to create numerous chances to score. I think we could take this one.
Cameroon

With Massaer Ndiaye
Japan-Cameroon 0-2
Against a team that has never fared particularly well against African teams when it counted, Cameroon will have an undeniable edge over Japan. Having sent over a team of first-time call-ups in August 07 to face the Japanese, the host nation had a very hard time beating them. Under Takeshi Okada Japan has beaten Togo and Ghana, but the fact that both those teams sent sub-par players because their stars couldn't be bothered making the 12 hour flights, those results can't really count towards a gauge.
But in a fairly new and very hostile environment, the Japanese team will have a lot of problems against Cameroon. If the African Cup of Nations in Angola had a decent result for the Indomitable Lions, Shunsuke Nakamura's teammates won't be able to stop them.
Cameroon-Denmark 1-0
It's not that Denmark is a bad team, far from it, but they're a lesser team than Japan. If the Cameroonians manage to get out of the Japanese trap in their first match, there is no reason to be threatened by Denmark. The Danish had the pleasure of being in the same group as Senegal in the 2002 World Cup and had a whole bag of problems then.
Aside from Cote d'Ivoire no one can hold a candle to the Lions, who won't have much difficulty getting a good result against legend Morten Olsen's team.
Netherlands-Cameroon 2-1
The Netherlands are the de-facto favourites in the group. With a lot of individualities and a seemingly endless supply of offensive power, the Dutch could strike fear into any team. At that point in the competition, Cameroon and the Netherlands are supposed to both have six points and to be vying for the first spot.
The outcome of the game can be anyone's guess. The Oranjes are great but, when facing an African team as quick and powerful as Cameroon can be, they will need all their individualities in top physical and mental shape. Still, it's hard seeing the Lions getting away with more than a draw at that point in the competition. Cote d'Ivoire didn't stand a chance in 2006 because they didn't believe in themselves, hopefully Paul Le Guen's men will.
Denmark
With Michael Hansen
Denmark-Netherlands 0-0
I am glad that we will face The Netherlands in the opening game as they will be our hardest opponents in the group stage. The first game is always difficult as both teams will not dare risk too much as a defeat would make the remaining two games crucial. This will be the first time we meet The Netherlands in the WC finals and we haven't beaten them since 1967.
Since most of our players will be familiar with The Netherlands as they are playing or have played in the Eredivisie, we will know what to expect. However I think that the fact that both teams will be cautious will mean that a goalless draw will be the result.
Cameroon-Denmark 0-1
This will be a tricky game with both teams hoping for a win. Cameroon will probably have beaten Japan in their opening fixture and will have the confidence and motivation to go forward with Eto'o leading the line. Therefore we will probably adapt a defensive style of play and hope for counter attacks.
We have a good defence and will prevent Cameroon from scoring but at the other end we might bag a late goal as Cameroon will grow more and more frustrated at not scoring.
Denmark-Japan 3-1
At this stage Japan will probably be out of the tournament already with two defeats. We have only played against Japan once, so it will be an unknown opponent, but, having played South Korea in a friendly in late 2009, we will know what style of play we can expect. As the other group game is played at the same time, we will have to win to make sure of finishing at least as runners-up. We will use the strength of our midfield to prevent Japan playing the technical and passing style they are known for and, at the same time, score a few of goals.