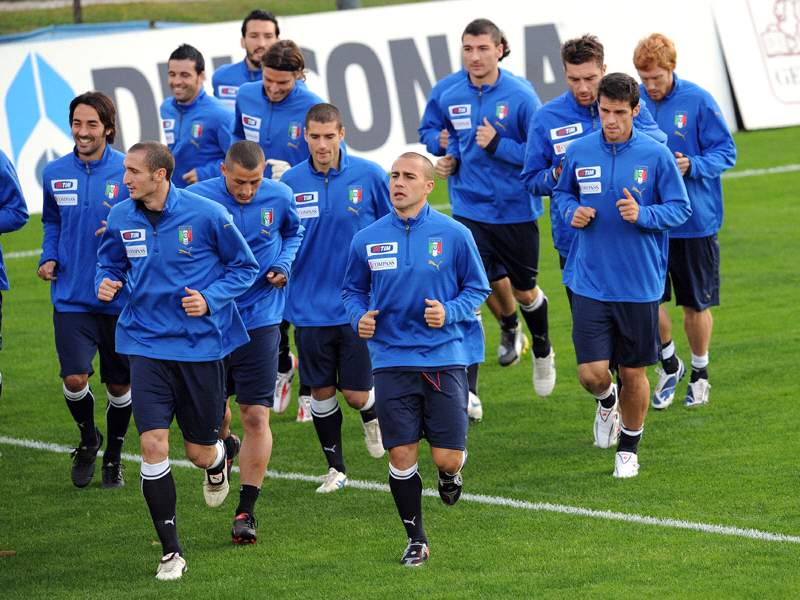 Italy
are facing a squabble with
USA
over their hotel and training camp bases for the
World
Cup
next summer.
La Repubblica
claims the Italian delegation are locked in a dispute with their counter parts from the States. It revolves around where the teams will be setting up camp for the tournament.
During the Confederations Cup, Italy chose the Irene Country lodge as their hotel, which is recognised by FIFA as an official venue. But they chose to train at the pitches in the South Downs College, not recognised by FIFA, but used by the Italians anyway.
The Azzurri are now looking to use the same accommodation in 2010, but the report suggests the USA have already identified the Irene Country lodge as their base. The report suggests the Italian delegation are set to meet with the USA chief Sunil Galati and it could threaten to turn into a diplomatic war between the two nations.
Italy could choose the Super Stadium in Pretoria as an alternative, but it involves a long journey and could be inconvenient for the Azzurri.
Meanwhile, after today's draw, Italy are expected to announce some pre-World Cup friendlies to take place in March. Reports suggest they could be against Cameroon, Ivory Coast and France.

Salvatore Landolina, Goal.com