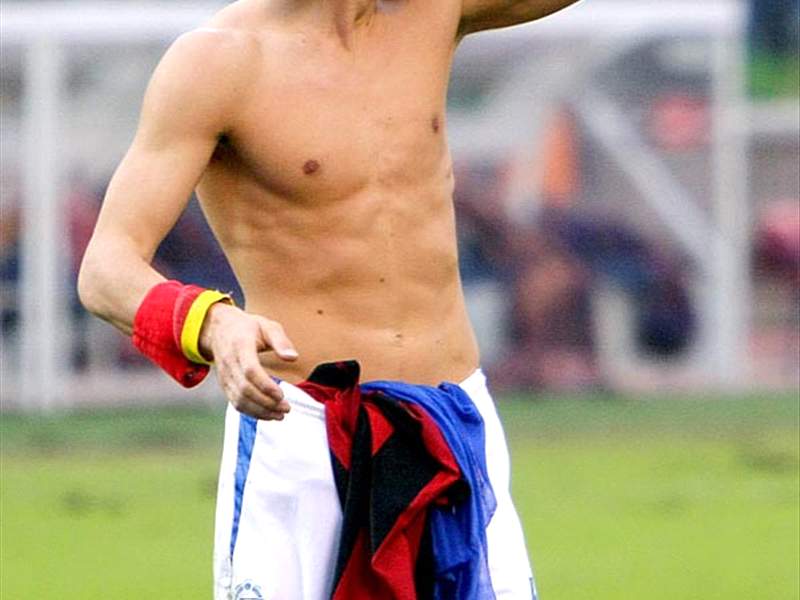 UKRAINE
Pyatov
:
6.0
- Not much to do as Ukraine created more chances than their underwhelming visitors, but was awake when the English decided to probe.
Khacheridi
:
7.0
- The burgeoning defender showed good promise on his international debut as he contained Emile Heskey and seemed to revel in the physical challenge.
Rakitskiy
:
7.0
- Forced David James to get a great mitt to one of his strong shots. Seemed to be comfortable with the occasion.
Kobin
:
6.0
- A sturdy showing from a player still coming to grips with international football.
Kucher
:
6.5
- The versatile Shakhtar Donetsk player could perhaps be deemed at fault, along with the rest of the rear-guard, for not keeping their line when Lampard was allowed sight on goal.
Rotan
:
5.5
- Cautioned for diving.
Nazarenko
:
7.0
- Good strike for the goal despite the reflection; showed good hustle, too.
Tymoshchuk
:
7.5
- Great screening work prevented Michael Carrick and Steven Gerrard from taking anything away from this game. Enjoyed domination of the central areas.
Gay
:
5.5
- Quiet performance from the midfielder.
Milevsky
:
8.5
- Arguably the best player on the pitch. Was a formidable weapon and asked constant questions of England's defence. Great shooting skills and was a danger from set-plays. Also put in a share of robust challenges.
Shevchenko
:
7.5
- Would have wanted to go into this tie showing the English that he still has the talent, but missed a crucial penalty. Recovered well, though, and produced a solid display.
Subs
-
Husyev: 6.5.
Yarmolenko: 6.0.
ENGLAND
Green
:
3.0
- Was sent off in circumstances that cannot be retrospectively deemed controversial. The early dismissal was his only contribution to the game.
A Cole
:
4.0
- Allowed the game's sole goal-scorer time to unleash his ferocious shot. Should have perhaps cleared the ball prior to his own deflection moments later.
Terry
:
6.0
- Question marks were raised over his talents by a former Ukraine international prior to the game, and he hardly answered them on Saturday evening.
Ferdinand
:
4.0
- One of England's more underwhelming performers.
Johnson
:
6.5
- One of England's rare bright sparks. Compensated for the sacrifice of Aaron Lennon by playing in more of an elevated position and took the initiative to make things happen. His sliding tackle in the early stages led to the Ukraine goal.
Gerrard
:
5.0
- Ineffective, largely.
Lampard
:
6.5
- Was required to penetrate the box more to capitalise on England's wing-play in the second half. He and Rooney combined well to attack the Ukraine box.
Carrick
:
4.0
- An anonymous player. Came nowhere close to dictating the flow.
Lennon
:
6.0
- Was replaced after a quarter of an hour in order for Fabio Capello to bring on David James, which was a shame, because the diminutive Spur showed great zip.
Heskey
:
4.5
- Was a nuisance player in the box, causing some problems for the Ukraine defence, but was all too often isolated.
Rooney
:
6.5
- Linked well with Frank Lampard throughout the game. Covered a lot of grass.
Subs
-
James: 7.0 - produced some sterling saves.
Milner: 5.5.
C. Cole: 4.0.
Goal.com UK