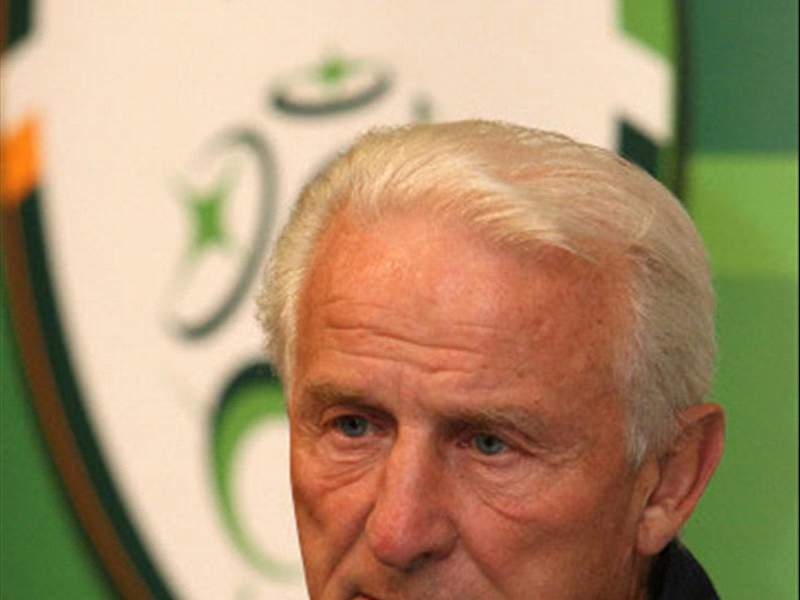 Ireland coach Giovanni Trapattoni has blasted FIFA's decision to seed the World Cup playoffs, describing it as "killing football", while goalkeeper Shay Given has called the move "disgusting".

On Saturday night Italy will face the Republic of Ireland in Dublin for a decisive World Cup qualifying match. The Azzurri could seal qualification with a draw, while for Ireland the most likely outcome is a second-place finish in the group.
This would force them to enter the play-offs, which could turn out to be dangerous for Trapattoni's team, as FIFA president Joseph Blatter has recently announced that the play-offs will be seeded according to the various teams' current FIFA rankings.
This new system would prevent big teams like Germany, France, and Russia meeting each other, while a team like Ireland would almost certainly meet a prestigious national side.
"This solution is a bit like killing football," said Trapattoni, as quoted by Goal.com Italia. "A few years ago the big European clubs thought about creating a 'SuperLeague', but they abandoned the idea because they saw the risks of this. This is a similar solution.
"Every national team has the same rights, and making a seeded draw goes against this principle. But of course, the business of the big teams controls everything."
Meanwhile, goalkeeper Shay Given said, "It's incredible that FIFA has taken a decision like this precisely when the bigger teams are struggling to qualify. It's actually disgusting."
Ireland have a five-point lead over third-placed Bulgaria in Group 8, but they're four points behind leaders Italy, making a first-place finish unlikely with just two games to go.
Danilo Pochini, Goal.com