Liverpool are privileged to have two "top drawer" goalkeepers in their ranks, according to former Reds No.1 David James.
Mikel has medical ahead of £140,000 a week move to China
Simon Mignolet and Loris Karius have both had spells in the Liverpool starting XI this season, with the former starting out as the first choice shot-stopper before being dropped.
Karius' involvement in a 4-3 loss to Bournemouth and a 2-2 draw with West Ham has seen Mignolet restored to the first-team and he has responded by keeping three clean sheets in five games, including against Manchester City.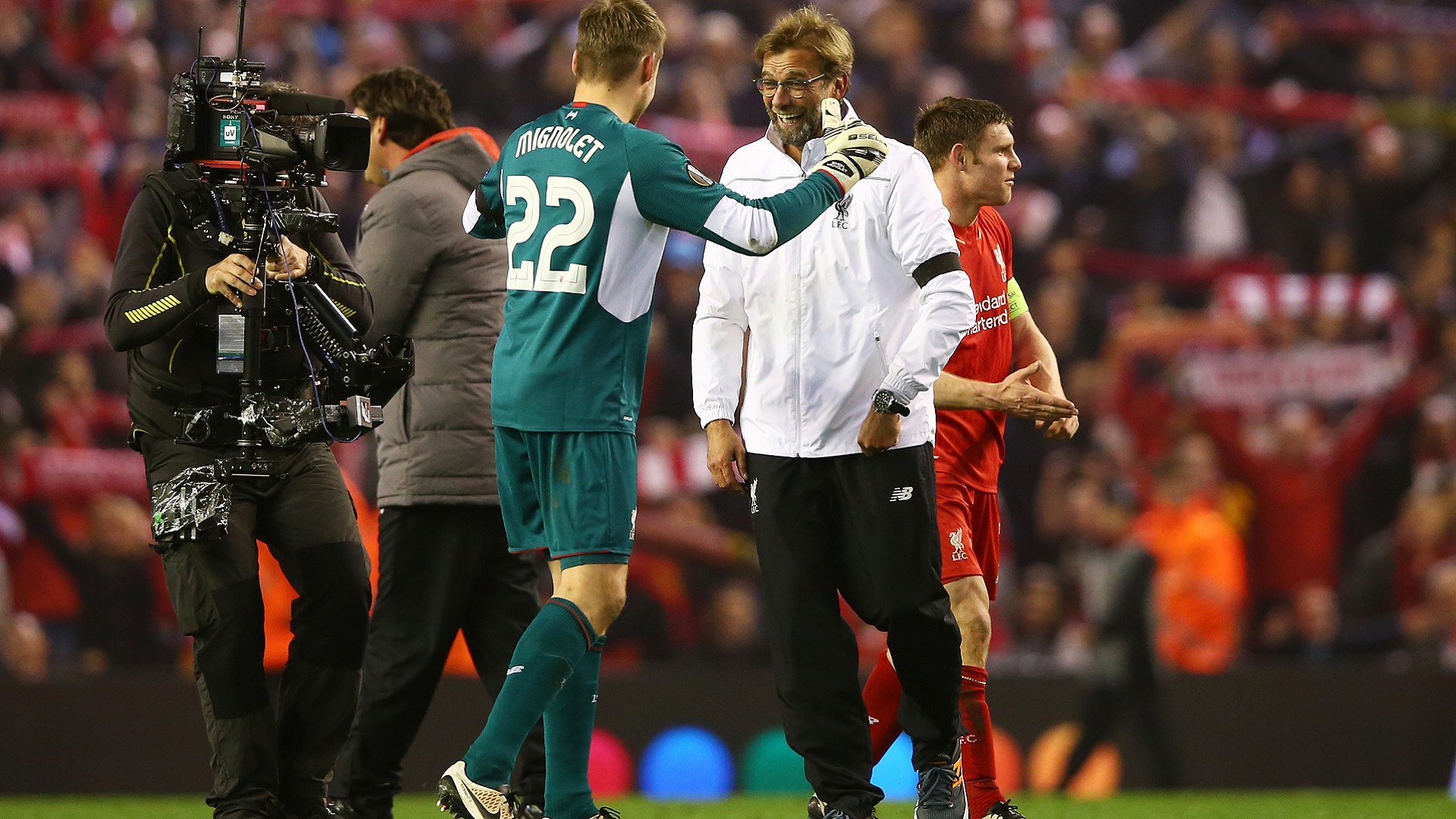 James, who spent seven years at Liverpool and was a regular in the England team, believes both goalkeepers are at a high level and that they are often the subject of unfair criticism.
"Karius has got a tremendous amount of growth in him and rather than a bad goalie who could be good, I see him as a good goalie who could be great," he told TalkSport.
"Of course there is an element of pressure on him, but Karius has to learn that that is just part of the environment - all eyes are on you because goalkeepers have always been such a great part of the Liverpool tradition.
"I can empathise with Karius because I have been in a similar position, but he has also got a very vocal and honest manager, which I never had, so he knows exactly where he stands and what he has to do in order not to fail.
"I don't think [the goalkeeping situation is] as bad as people say," he added. "If you look at the last four games since Mignolet came back, he's kept three clean sheets and two of the three goals he's conceded have been penalties.
The Unwanted One: Giggs' Man Utd destiny fading fast
"My concern prior to Mignolet coming back in was that both goalkeepers were making similar kinds of mistakes, and that makes you wonder if it is something they are picking up on the training field.
"But those mistakes seem to have stopped and Liverpool now have two top-drawer goalkeepers. That is a much better situation than having one great goalkeeper and one who doesn't feel like he wants to be there. So many clubs don't have that back-up, so Liverpool are in a privileged position in that respect."