Tottenham playmaker Christian Eriksen has revealed his footballing inspiration to be Barcelona's Andres Iniesta.
Klopp hints Liverpool win will annoy Chelsea
The Denmark international has established himself to be one of Spurs' most reliable creative outlets since his 2013 transfer from Ajax and is again leading the assist charts at White Hart Lane this season with five.
Eriksen has been deployed from a number of areas during his playing time at the club, though he is most comfortable in the middle of the pitch and has pointed to the Spanish midfielder, who is widely recognised as one of the best in his position, as his source of inspiration.
"The one I most admire is Iniesta," Eriksen told the Telegraph. "His style of play has been fantastic for years. Of course, they run less at Barcelona as they always have the ball…"
"I've always been a player on the move. It's not because I like running. I like getting the ball. If you are smart enough, you don't need to run.
"I've never been one to go past 20 players on the wing. I'm always going to be the guy sneaking the ball through, to build and create something.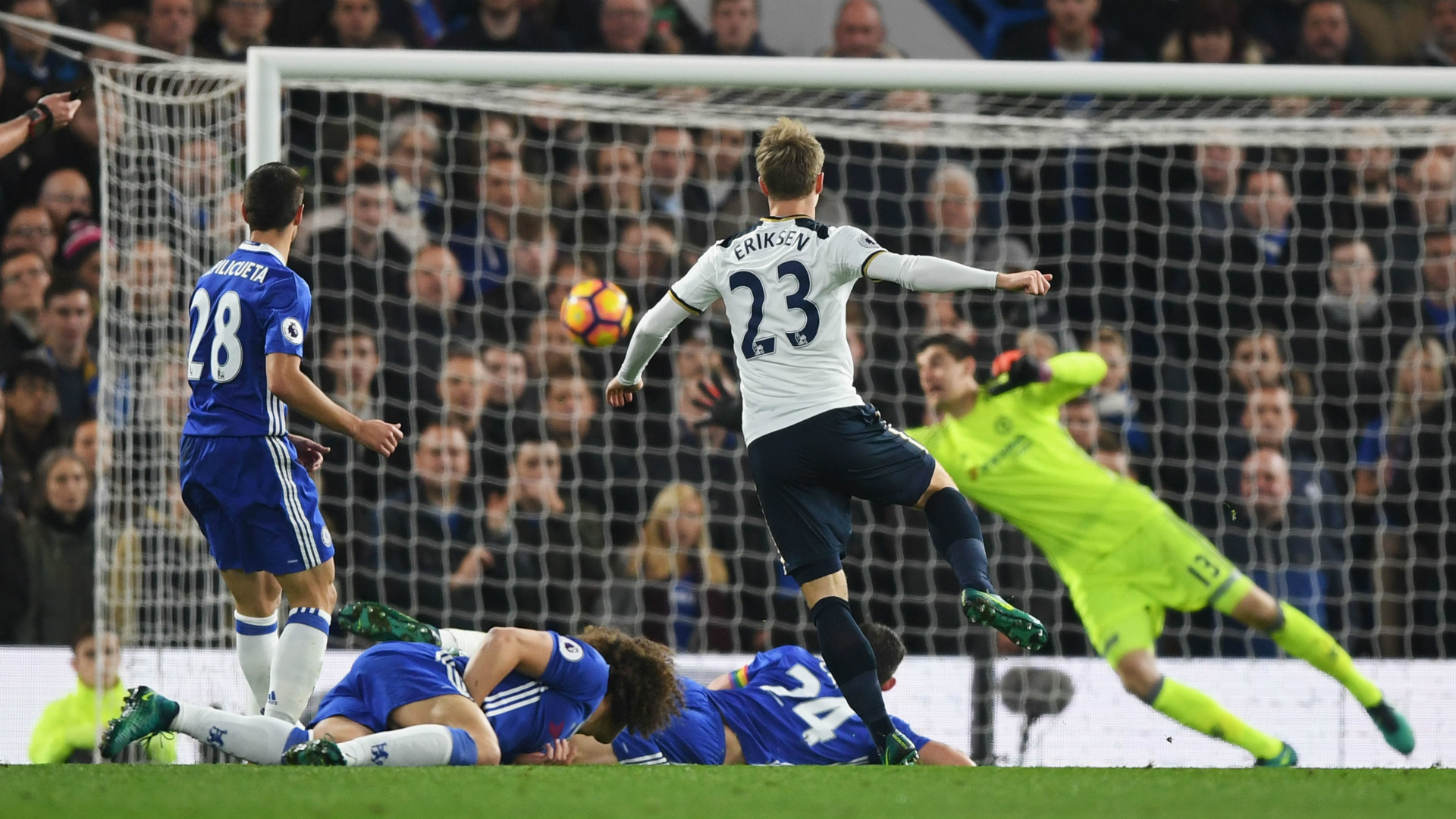 Eriksen recognises the evolution of the number 10 role, however, and is thriving under the new-found pressure to aggressive press opponents in Mauricio Pochettino's side.
Fabregas sets Premier League record
"The style we play at Spurs, you need everyone to press, so it is difficult to just walk around," he says. "If you played as a No. 10 before, they could chill and do whatever. I don't think that is possible any more."
"I've always been a runner. But the power, the aggression that [Pochettino] really likes: that's probably changed a bit."