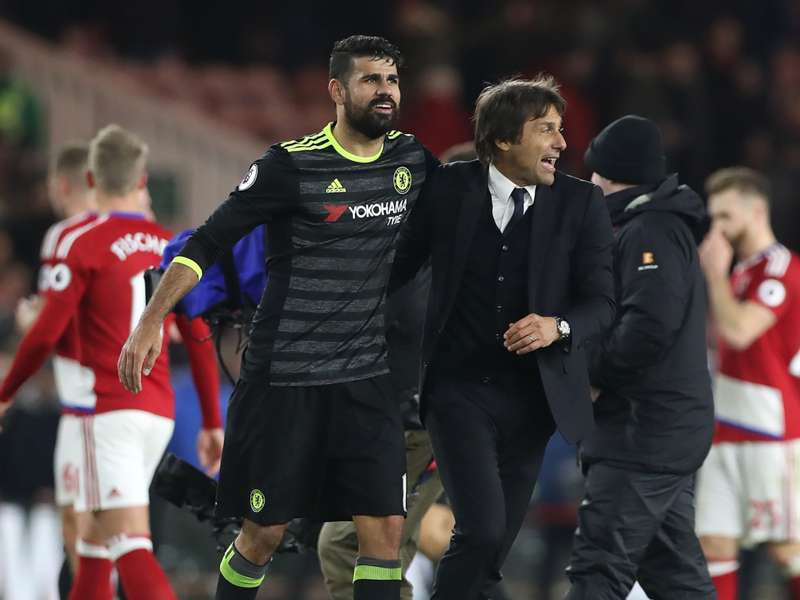 Diego Costa posted a video showing him with a beer after Chelsea's recent 1-0 win over West Brom at Stamford Bridge, and Antonio Conte has explained why he allows his players to enjoy a drink.
The Spain international is leading the Premier League's goal scoring charts, with 12 efforts to his name, after hitting a late winner on Sunday to claim all three points.
Conte: Costa can still improve
Conte imposes strict diets on his players during the week, but hasn't banned alcohol and doesn't mind if his players have the occasional drink as long as they are sensible. He went on to explain why his striker sometimes has a beer after games.
"[It is good] for rehydration, you can drink Coca-Cola or one beer," he said at a news conference at Cobham Training Centre. "It's good for recovery. But one. Not a lot. It's good. After you finish the game, quickly, not an hour after the end.
"I have great professionals in my players. In this case, I don't think a coach or a manager can say: 'Do this' or 'Don't do this'. I have great professionals and I know they will have the better attitude and behaviours in this situation."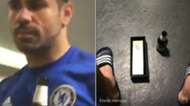 Chelsea are on an impressive run of nine successive wins ahead of playing Sunderland at the Stadium of Light on Wednesday - as the club enter a busy run of fixtures during the Christmas period.
The Blues will arrange a party for the players and their families, but the Chelsea squad will train on Christmas Day ahead of their Boxing Day fixture with Bournemouth at Stamford Bridge.
'Difficult to guarantee Cesc stay'
"I think Christmas is a particular day, and the best thing is to stay with your family," said Conte.
"It's important to celebrate Christmas, yes, in the right way. Because, then, the next day we will play against Bournemouth, a tough game. But I think that Christmas is right to celebrate with your family.
"No, I must be honest, I'd prefer they stayed at home and celebrated with the family. Rather than have a great party. On the 26th we play the game. We are preparing to celebrate with our families during the week before Christmas, to stay together with our children, with our families."
Completing the journey from panto villain to demigod @diegocosta's pic of yesterday's man of the match award & a beer. Yes Diego! #Beerhere pic.twitter.com/CaVuT2g0Bg

— The Draft House Man (@DraftHouseUK) December 12, 2016
Chelsea will also be in action on New Year's Eve at home to Stoke City, before opening 2017 on January 4 away at capital rivals Tottenham.