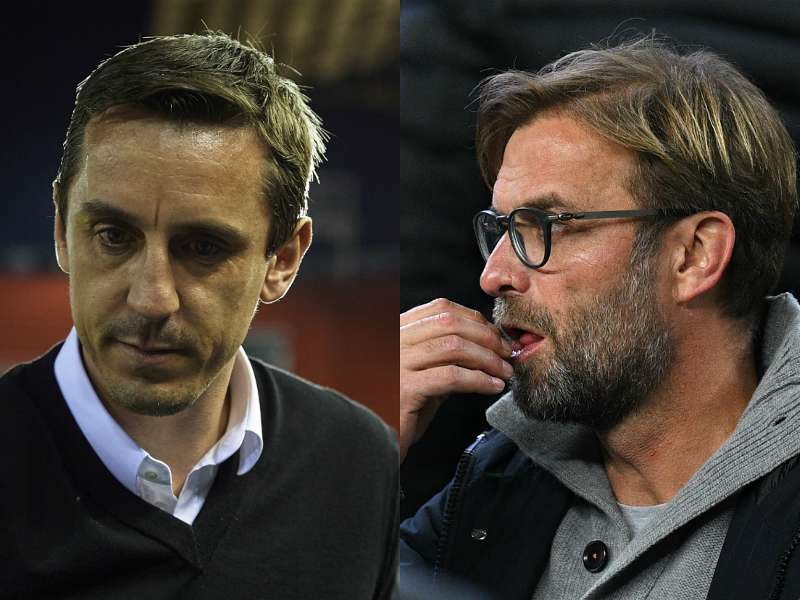 Liverpool manager Jurgen Klopp has delivered a charged takedown of Gary Neville and the other former players-turned-pundits, who continually dish out criticism that he thinks crosses the line.
Reds goalkeeper Loris Karius has been the subject of constant scrutiny from analysts, with the ex-Manchester United captain drawing a response from the 23-year-old last week after he erred in the 4-3 defeat at Bournemouth.
Following another unconvincing outing in the 2-2 draw against West Ham, Neville's brother, Phil, took exception to the German speaking out, echoing Jamie Carragher's sentiments that he should "shut up and do his job."
But Klopp turned the spotlight away from Karius to the pundits, who he feels have been incredibly unhelpful as the summer signing settles at Anfield.
"First of all, my job is to protect the players as much as I can in different situations, but they are alone on the pitch, I cannot go with them and say now left and now right," the 49-year-old said at Melwood.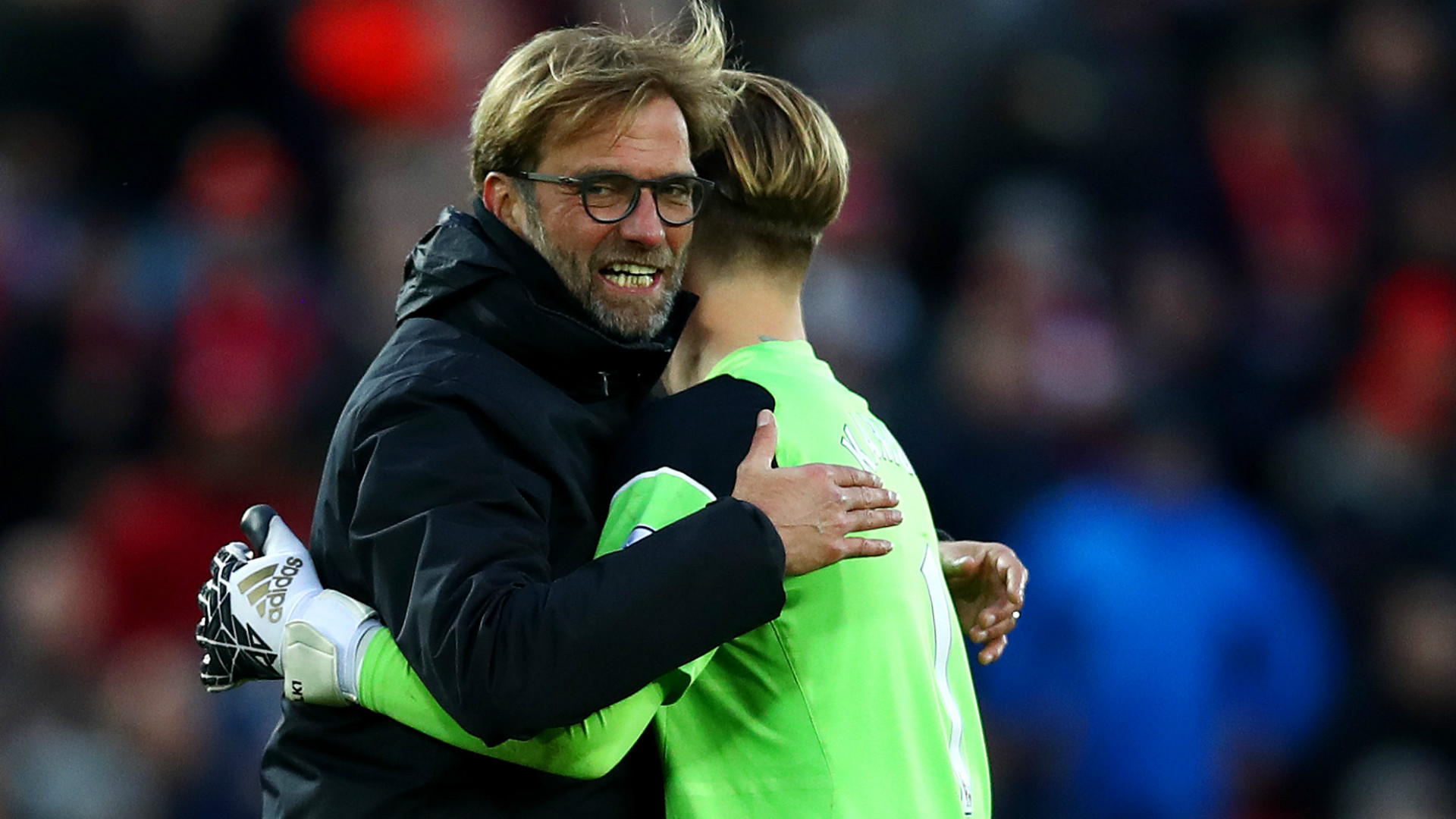 "We have to prepare ourselves as much as possible. It's a normal situation - to have criticism from outside, it's normal for me, for my players, for the goalkeepers.
"We all wish it would be different, but it's not. I'm not surprised about it - in my very first press conference, I spoke a little bit about the English media and obviously most of you enjoy it a little bit being this harsh part.
"The pundits are former players and a lot of them forgot obviously completely how it felt when they got criticised - and especially the Neville brothers."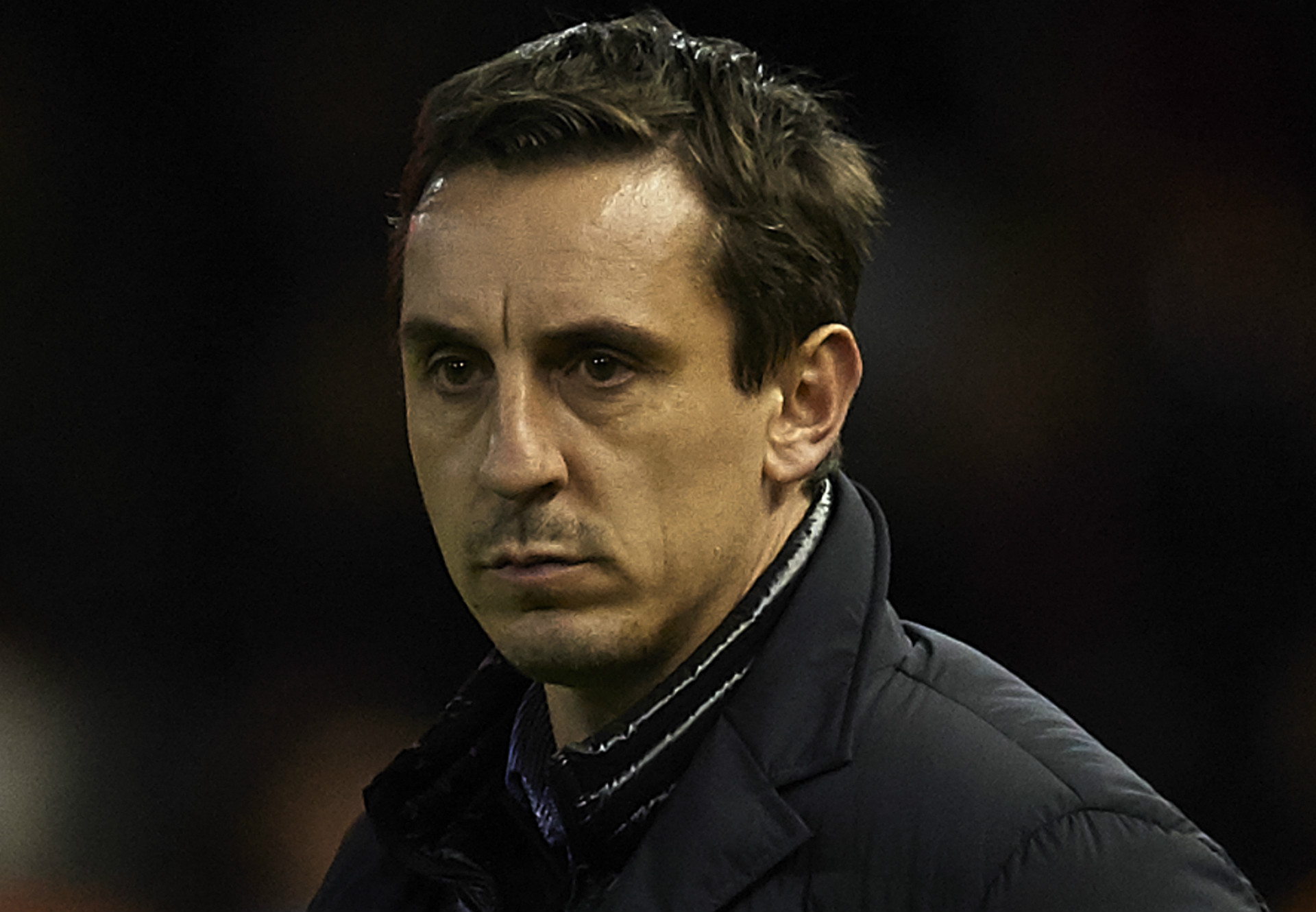 "I have to say the one who was a manager, he obviously should know that too much criticism never helps but he's not interested in helping a Liverpool player I can imagine. But that makes the things he says not more sensible," Klopp added in reference to Gary's short, unsuccessful spell as Valencia boss.
"He showed he struggled with a job to judge players, why do we let them talk about players on television?
"The only thing I can do is I don't listen to them. I'm pretty sure Carra doesn't speak too positively about Man United players and obviously, the Neville brothers don't like Liverpool and if they can cause bigger problems than we already have, I think they'll try it - that's all."
Klopp concluded by sending a message to Gary that he is "not on Twitter, so if he wants to tell me something, Twitter doesn't help" as a slight on the former England international's use of his social media platforms to further stick the knife in.