Antonio Conte says he was "scared" by Sergio Aguero's knee high challenge on David Luiz after Chelsea's 3-1 victory away to Manchester City last Saturday.
Matic return leaves Conte with Fabregas dilemma
The Manchester City forward is banned for four games after his second red card of the season, while Luiz is expected to face West Brom, despite the severity of the challenge with both clubs being charged for failure to control their players after the challenge sparked anger on the field.
Conte has grown more unhappy since rewatching the tackle on replays during the week and will perform late fitness check on Luiz, who had to train alone to aide his recovery during the week.
"I have to check on Saturday if David Luiz is able to play on Sunday because, after this tackle, this tackle was very bad." Conte revealed at a press conference at Cobham Training Centre.
"I have to check on his recovery from his injury. It will be very important for him and for me to decide whether he's able to play on Sunday. That tackle was dangerous, for sure. I watched the images and I was afraid [of the severity]. I was scared. He is trying to recover from this tackle.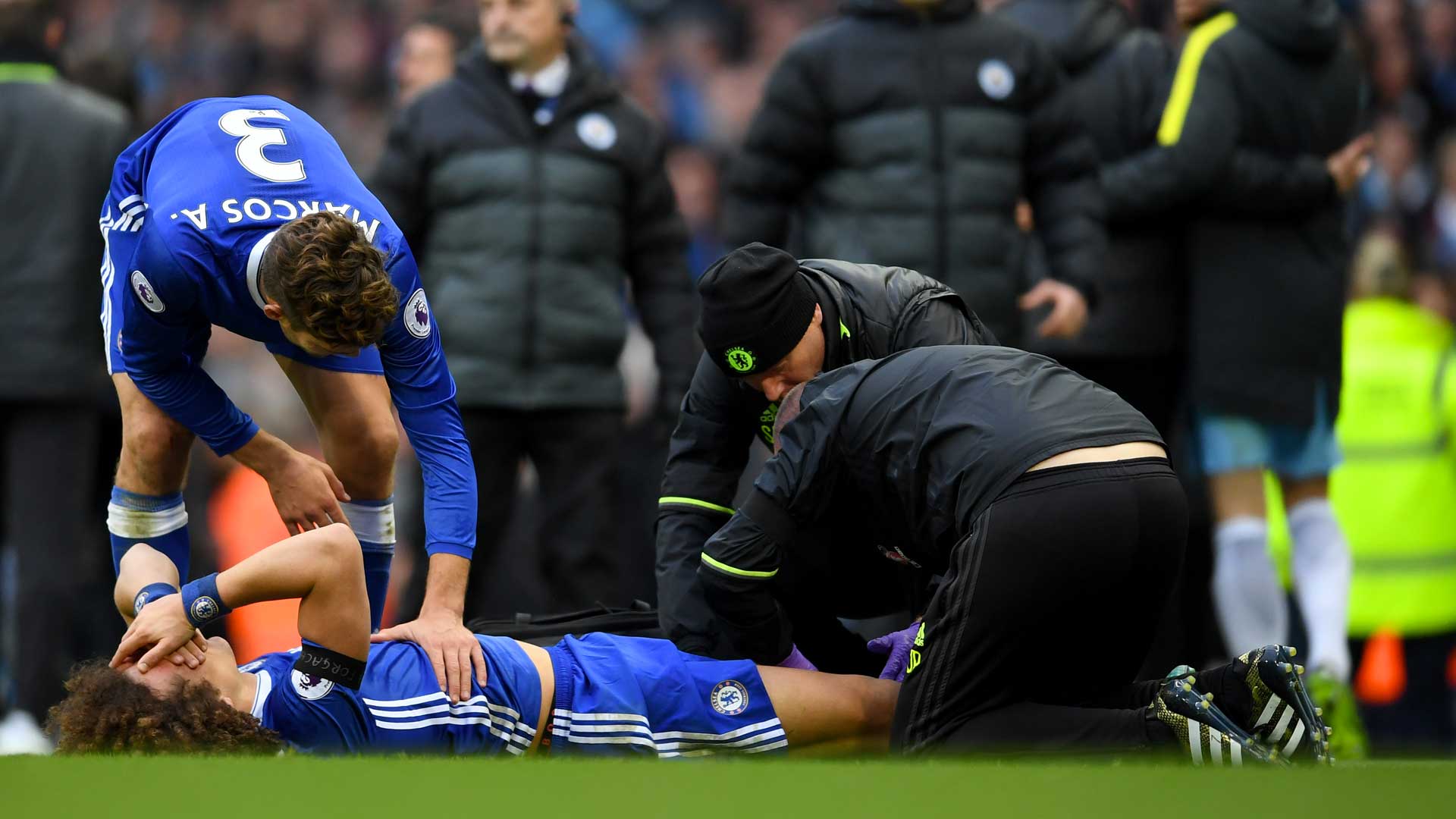 "[I knew how bad it was] only after I saw the replays. That is when I saw this was very dangerous for David Luiz, yes."
Pep Guardiola will be without Aguero until 31 December missing his side's game against Arsenal, but returning for Liverpool away on New Year's Eve. Conte, however, has almost a complete squad to work with in a busy festive football schedule.
Nemanja Matic, Pedro and Diego Costa are all fit to face West Brom, while John Terry is still out and Oscar is missing the game through sickness. Conte believes his side's good fitness levels are helping them as their eight game winning streak sees Chelsea top the table.
Chelsea clean up in Premier League monthly awards
"I am pleased. In one season it is very important if you are able to avoid muscular problems. Traumatic problems are very difficult to avoid, but to avoid muscular problems is important.
"To have a method, a philosophy, in training sessions and to work with the players together with the medical staff and try and find the best solution, to have less injuries in one season, that's important.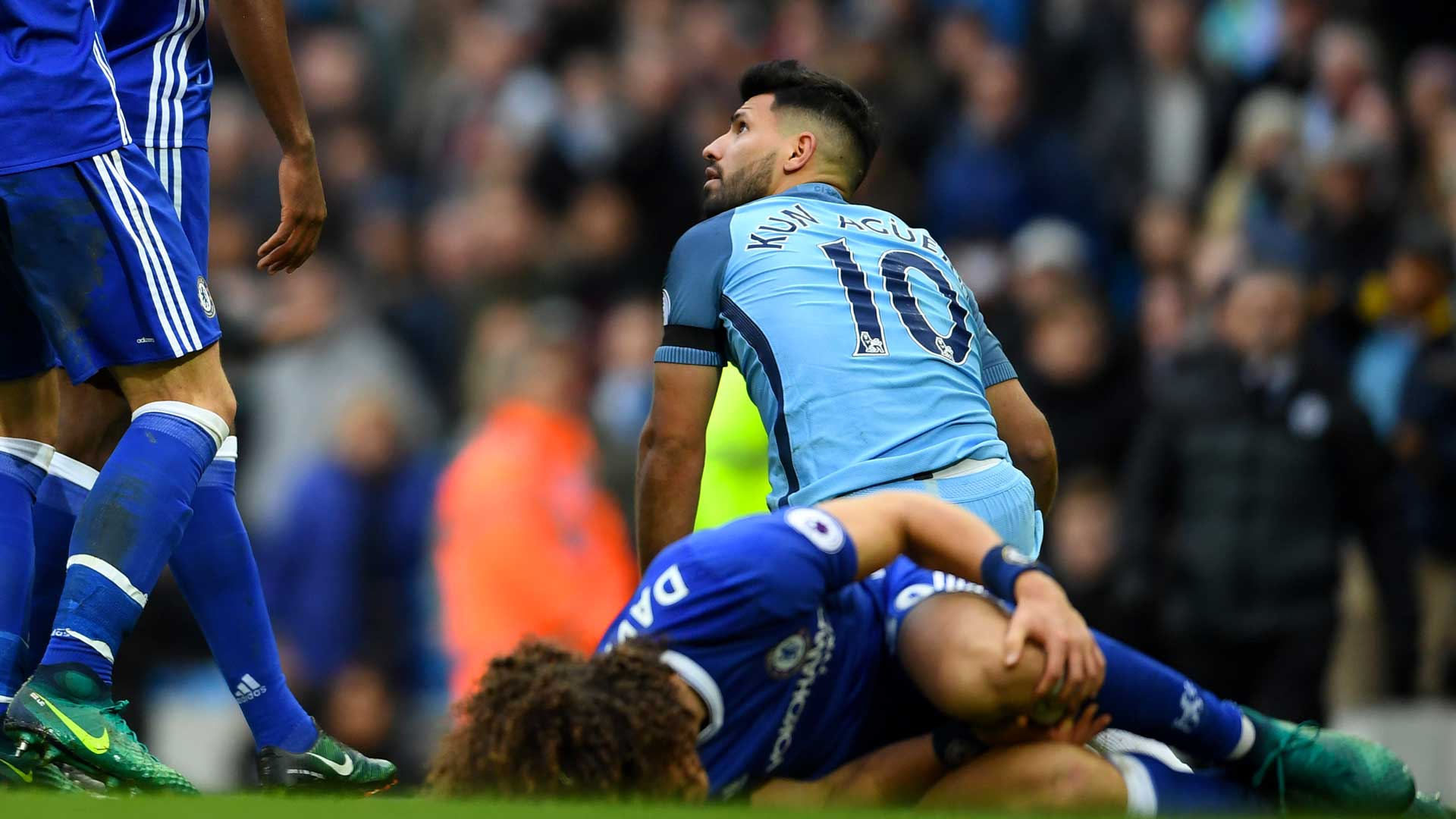 "The statistics are important. To check, for example, during games or training sessions. But I think the most important thing for me is my eye. My eyes.
"Because it's important this, to understand, to look if some players are more tired than others, if someone is a bit lazy or not... you can push. It's important. The eyes, in my work, in my job, are very important.
"The number of injuries is always important at the end of the season. To look at the statistics is very important. Usually, when you have many injuries, you can lose key players during the season.
"This is not good for the team. The best is always to have a squad with 22, 23, 24 players with a great level, to support sometimes if you have some injuries during the season."