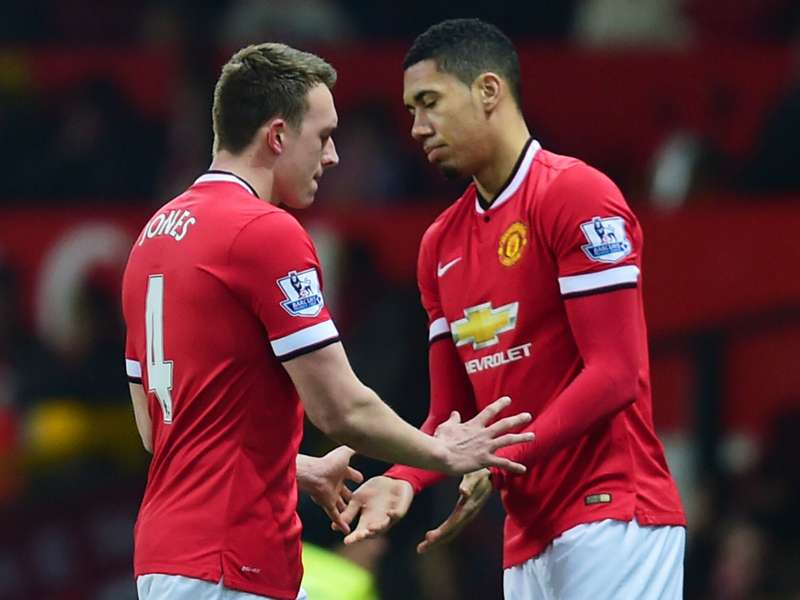 ---
COMMENT
---
They may have Eric Bailly and Chris Smalling, when fit, with Daley Blind, Marcos Rojo and Phil Jones also in the ranks. They may also have the promising Axel Tuanzebe, who has received positive early reviews from Jose Mourinho, but Manchester United know very well that they still require a certain amount of surgery to their defence.
Football unites behind Chapecoense
Only recently they have seen their back-line react far too slowly to David de Gea's uncharacteristic parry against Stoke City, allowing Joe Allen to score, then there was a serious lack of challengers to Olivier Giroud as he equalised late on for Arsenal, and on Sunday against West Ham United they were caught out in the air by Diafra Sakho's early header before then finding themselves exposed to breakaway chances in the second half as the Hammers looked for a winner.
Even when Smalling and Bailly were available there was the error-strewn 4-0 submission to Chelsea and the 3-1 reverse to Watford which underlined the issues that permeate through Mourinho's defensive stocks.
United are lacking leadership and authority at the back. With the best will in the world, and despite generally positive performances of late, Jones and Rojo are not in a position to provide either. Even Blind, who has played much of the past season-and-a-half as a centre-back, is often exposed by the first sign of pace.
Heaven has a new team of champions
The Smalling that fails to anticipate developing play and back-pedals a bit too easily is not the same Chris Smalling who attracts credit for his ability with the ball at his feet. Bailly, meanwhile, is still learning at Premier League level just nine games into his United career and will now have to reintegrate himself all over again after returning to training from the knee injury which has kept him out of late.
While United are failing to make the most of their play in attack, it is clear that there are weaknesses to be addressed in their own half too and the link to Benfica defender Victor Lindelof, with Goal reporting on November 27 that negotiations have started , is a natural one under the circumstances
The Swede was talked up by Zlatan Ibrahimovic when the United striker spoke ahead of the Europa League victory over Feyenoord last week, and in a modern game which appears short of stand-out defensive talent Lindelof sticks out as one man who has delivered a number of praise-worthy performances.
Chape's tragic journey to Medellin
His willingness to stick a foot in early when breathing down a striker's neck is a positive, so too his confidence in the air and his tendency to throw himself in the way of anything and everything. His lack of sheer pace might need to be tempered with a better understanding of positioning than he has sometimes demonstrated for Benfica, but he certainly has many of the tools in place. At 22, he also has time on his side and would have plenty of opportunity to build a partnership with Bailly, who is the same age.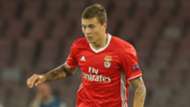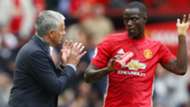 The big question for United if they are to add Lindelof in January is who he replaces, if anybody. The player's agent is naturally talking up his client's ability and thus his transfer fee is higher than the club might want to be paying for a future prospect. So, if they do break the bank, might he come straight in and replace one of Bailly and Smalling even after they return to fitness? Bailly has rightly been considered a success story for his nerveless performances at the beginning of this season, whereas Smalling has largely had a 2016 to forget.
Ramires preferred AVB to Mourinho
But Lindelof might need to prove he can play as confidently on the left side of the defensive pairing as he does on the right if he is to earn a place alongside Bailly. Smalling's switch to the left side following the Ivorian's arrival was reasonably seamless, but not all right-footers find it so easy to play the opposite role and Bailly has yet to be tested on the left. Lindelof appears to have the rough materials that United require. Authority and presence are two things they certainly need more of at the back, and his performances so far at senior level suggest he has those.
The least he could bring to the club is greater depth of quality in the centre-back position, but if he also shows the adaptability and game smarts that United will need from him, then Smalling, in particular, could find himself under serious pressure, while the likes of Blind, Jones and Rojo would be among the players fearing more than ever for their Old Trafford futures.