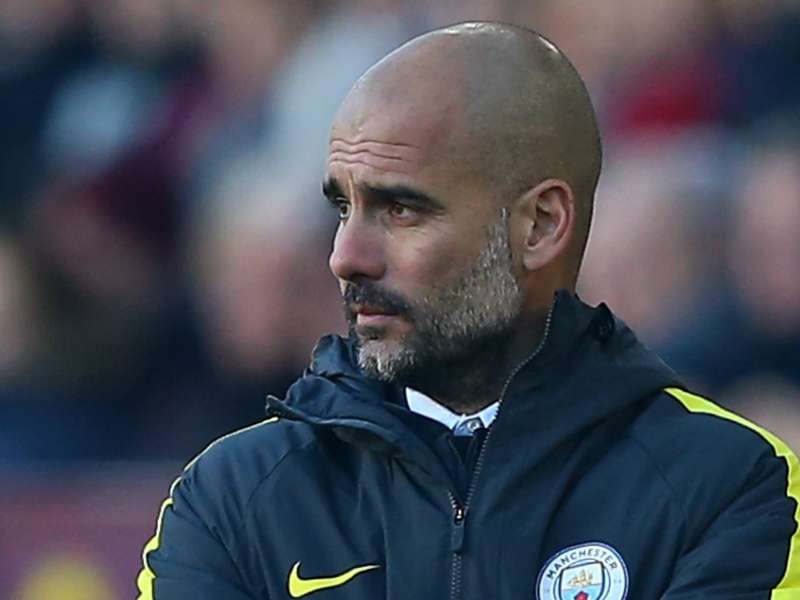 ---

COMMENT
---
A week is a long time in football, but that is a good thing for Pep Guardiola just now. The Manchester City supremo was irked that his team had to play in the early match on Saturday following Wednesday night's Champions League draw away at Borussia Monchengladbach.
Pep's soldiers have soul! Man City's shrinking violets days are over
He was grumpy that Sean Dyche's Burnley team had close to a full week to prepare for their Premier League encounter at Turf Moor. City had mere "hours". Indeed Burnley did have two extra days' rest; they played – and lost heavily – on Monday night away to West Bromwich Albion. City, according to Guardiola, had just a little bit of time on Thursday and a bit more on Friday to work on what they were going to do. Maybe it reflects on City's comparative lack of preparation time that they fell behind to a very typical Dyche goal.
"There's a lot of money gone into that squad and they've got a lot of good players, but for us the thing was to put their defence under pressure," said Burnley's Jeff Hendrick. "It worked and we got the goal."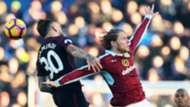 The ball was pumped forward, Dean Marney was first to the second ball and his controlled volley was excellently dispatched into the corner. That should have come as no surprise to Guardiola and – in fairness – he took steps to rectify the team's defensive failings as the game went on.
A notable aspect of their play after conceding was the stationing of the defensive line on set-pieces a good ten to 15 metres outside their own box. They were halfway between their own area and the halfway line. It was unconventional but it worked.
Day by day, Guardiola is learning about the Premier League, he says. He's learning about how to play away at teams like Burnley – who play physical, well-organised football and seek their breaks on set pieces. He mentioned victories over Stoke City, West Brom, Crystal Palace and Saturday's win. He's learning about referees and their inconsistency in giving decisions. He's learning about the match calendar which gives them the early weekend kick-off time after a late finish on Wednesday, though he did acknowledge that all the big teams bore a similar load. He's learning that the lesser teams – not to mention title-chasing Chelsea and Liverpool – have an easier time preparing for matches at the weekend because they are not involved in European football. Certainly, the 90 futile minutes Spurs put in against Monaco in midweek counted against them as they were again turned over by Chelsea at Stamford Bridge.
Guardiola keen to crack Conte's secrets
"It helps every game you're going into to have the week's build-up," said Hendrick. "To have a good week's training and fully focus on the game ahead."
Whether any of this should be news to a 45-year-old who has spent his life in football is another matter; the fact is that he says he's learning. Happily for Pep, he now has a full week more or less to prepare for their next Premier League game. It is - of course - against Chelsea.
More than Manchester United, more than Tottenham Hotspur, it is this test against Antonio Conte's side that will determine the top dogs in this title race. Conte is new to this league too but he doesn't come the neophyte act half as often as Guardiola does. He too has had to learn about his team and what his players are comfortable doing. He has found a way to play winning football and correct mistakes in the defence. His system is unconventional, but it works. It has taken consistency, drilling, repetition to get his chosen XI singing from the same hymn sheet and Chelsea are all the better for it.
That he usually has a week solid to develop a game plan for any given opponent is undoubtedly to his advantage. Chelsea have a half load and are making maximum use of it. Guardiola could do with that sort of opportunity, but it's impossible in this relentless calendar.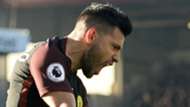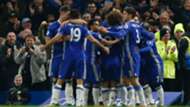 Against Burnley, £70 million worth of bought-in talent didn't even make it into the matchday squad. John Stones and Ilkay Gundogan – two fundamental parts of the Guardiola masterplan – were left behind. They were neither injured nor unfit, just rested. Kevin De Bruyne and David Silva, meanwhile, were on the bench with Sergio Aguero confirming his fitness to Pep the day before the game. He scored two.
As Silva showed against Gladbach and Yaya Toure showed against Palace, there is still a dependency on moments of inspiration from the first wave of City's superstar signings when the going gets tough. It was the same against Burnley with Aguero scoring the scrappiest double of his illustrious career. To that extent Guardiola is in the same boat as predecessor Manuel Pellegrini. It's not the company in which he belongs.
City are getting results and holding their own in the title race but Guardiola is finding it hard to put his own mark on the team in a collective sense. This week then perhaps represents Guardiola's best chance to shape City's season.
Fernandinho salutes Man City's champion spirit
The games have been coming too thick and too fast for him to work on anything too complex - he admitted as much after Burnley. The expectation now is that Guardiola will have a grand plan to deal with Conte's table-topping Blues.
Stones, Gundogan, De Bruyne and Silva will surely come back into the lineup. This was a very conventional City formation and for Guardiola; that in itself is pretty unconventional. Maybe there was a sense of "let's get this over with" in order to focus on the bigger games to come. So the defence will have to shape up - whether a three or a four - and individual mistakes worked out this week.
It was easier for Burnley to prepare for City, reasoned Guardiola, because they'd had a whole week working at it. Well this time next week he has the opportunity to demonstrate just how straightforward it is.