---
SPECIAL REPORT
---
Arsene Wenger's eye for a young player has benefitted Arsenal over the years, with the likes of Cesc Fabregas, Hector Bellerin and more recently Alex Iwobi going on to become first team regulars. The Frenchman has had plenty of successes where player recruitment is concerned but for every starlet who has been taken under his tutelage, there are a handful of world class names who could have - yet didn't - join Wenger at London Colney.
One of those names is Paul Pogba. The Frenchman was re-signed by Manchester United this summer for a world record fee of £89m. His performances in a United shirt have yet to live up to the eye-watering price tag and the most noteworthy contribution so far was his recent goal against Swansea in the Premier League.
Gallas names best team-mate XI
Pogba is still waiting for the game which finally announces him as the talisman United have been crying out for since the departure of Cristiano Ronaldo, and Saturday's clash is the perfect opportunity for him.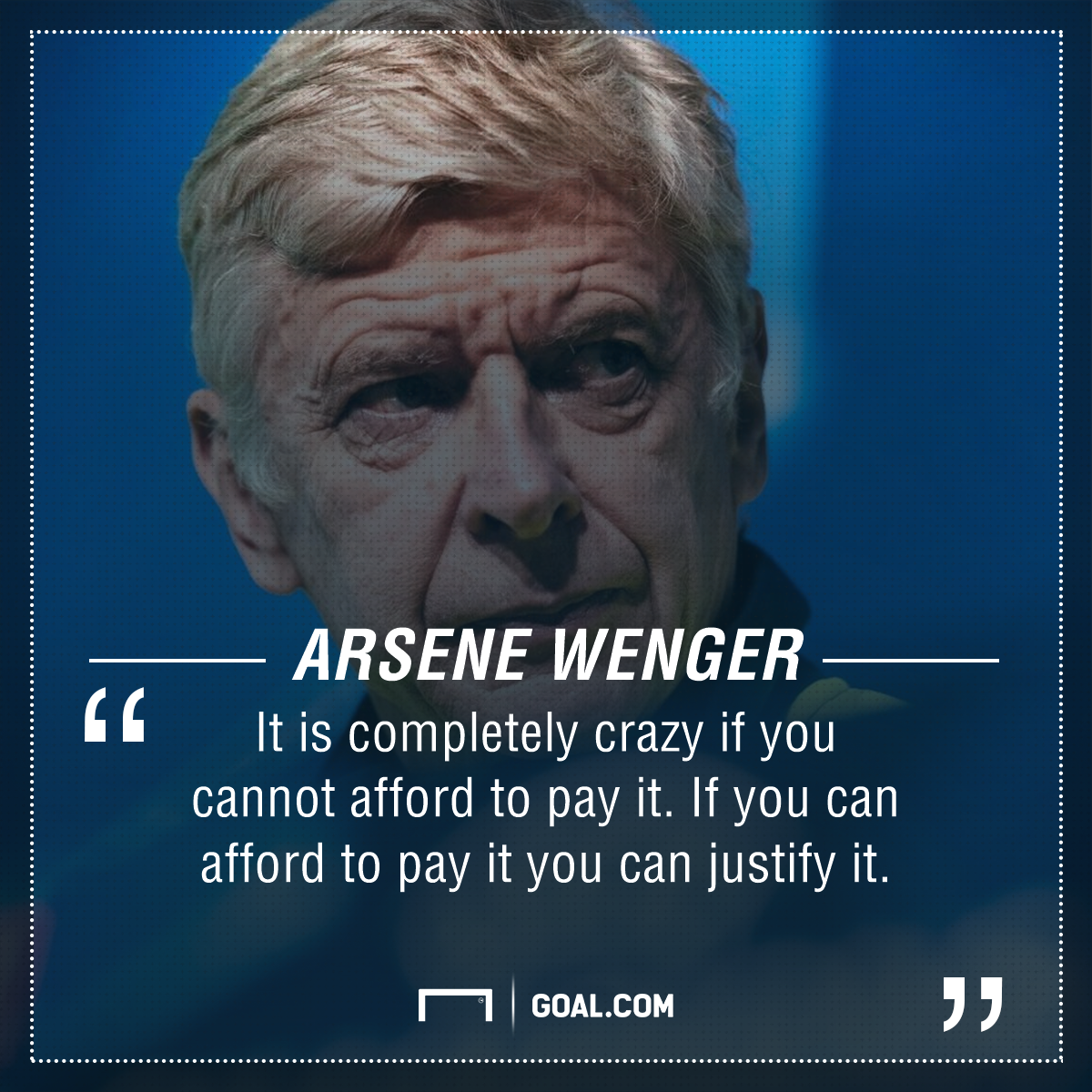 Pogba has been courted by Arsenal since his days as a teenager at French side Le Havre, with Wenger beaten to the talented midfielder's signature by his arch rival Sir Alex Ferguson in 2009. And while that three year spell may have not worked out for Pogba in terms of game time, he now returns to Manchester as the world's most expensive player, a commercial goldmine and fans favourite even if he has yet to replicate the form he showed at Italian giants Juventus.
"Things happened very quickly. We were interested in him," Wenger said in 2014. "We tried to get him to come here. But he very quickly signed for Juventus."
Ferguson's decision to let Pogba leave may be one of his biggest regrets during his tenure as United boss and those regrets can be shared by Wenger who ailed in his efforts to bring Pogba down south all those years ago. Pogba's older brother Florentin has since revealed that the clubs "that made him dream were Real Madrid, Barcelona, Manchester United and Arsenal" - but the pull of Emirates Stadium and playing under his compatriot clearly wasn't enough for a player who has set his sights on becoming the world's best.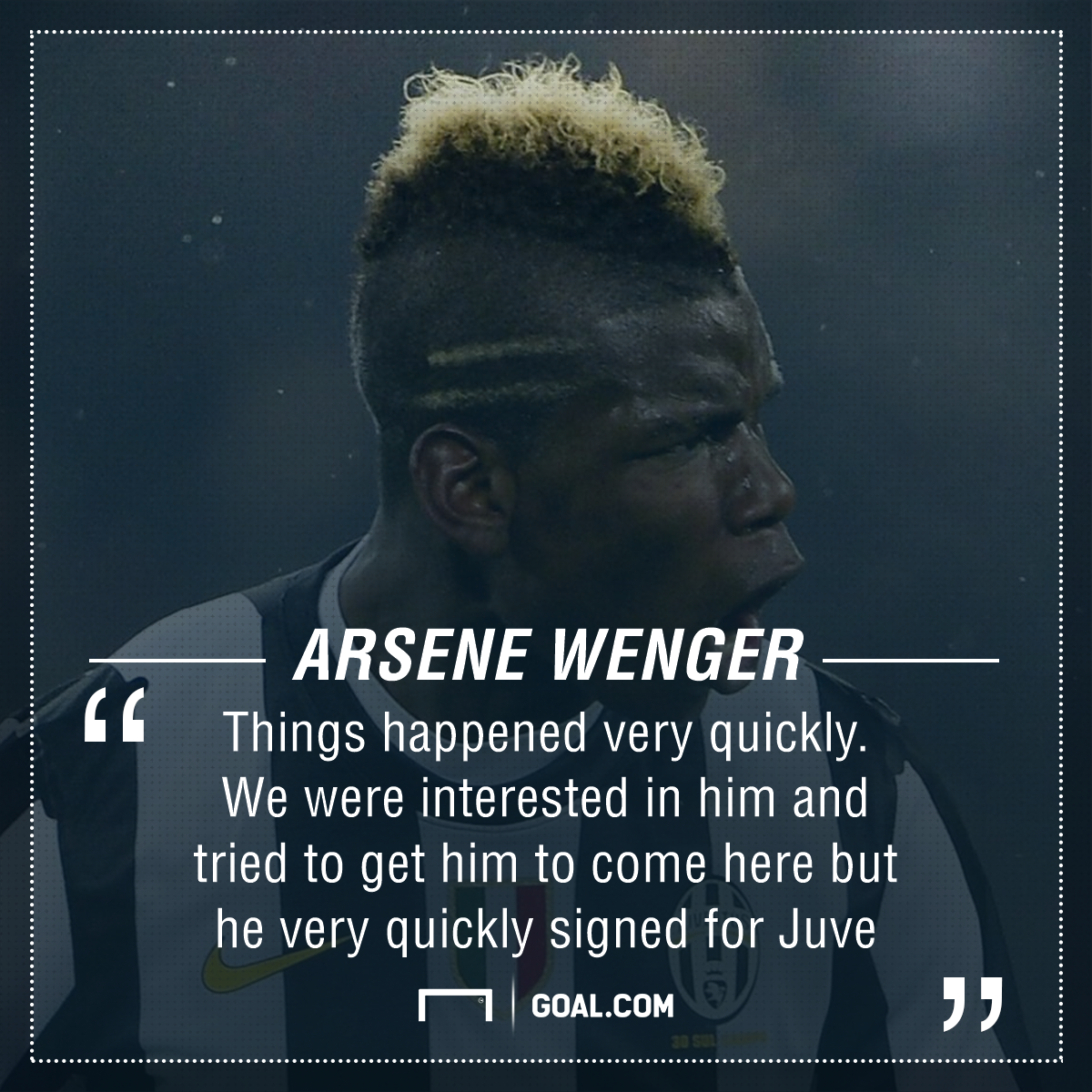 The signing of Pogba would have arguably been they key cog in Arsenal's midfield after the departures of Samir Nasri, Cesc Fabregas and Alex Song over the space of two years. His ability to drive through and create chances for his team-mates makes it difficult for his opponents to get near him, and while Aaron Ramsey has managed to beat his assists tally in one Premier League game this season, there remains no doubt that Pogba is a player who Wenger would have been able to get the best out of.
Lionel Messi, Cristiano Ronaldo, Didier Drogba, Yaya Toure and Michael Essien are all players who Wenger was in for before they joined their respective clubs. They are near misses and almost define the second half of Wenger's reign as Arsenal manager which has been riddled by 'almosts' both on and off the pitch.
Bellerin: I didn't want to be a full-back
Pogba will be looking to show that he made the right decision when he takes to the field on Saturday while the Gunners £30m summer signing Granit Xhaka will be equally as fired up to show he's the right man in Arsenal's central midfield.