When Mesut Ozil and Arsenal arrive at Old Trafford on Saturday for their clash with Manchester United, the German attacker will be writing the latest chapter in his rollercoaster relationship with Jose Mourinho.
The United boss had just taken charge of Real Madrid in 2010 when Ozil was getting set to leave Werder Bremen following two successful seasons in which the Grun-Weissen had won the DFB-Pokal and made a great impression in Europe.
Wenger MUST better handle Alexis' fitness
It was during that summer that Arsene Wenger first made a real tilt for Ozil's signing, but the player had heard a more convincing voice elsewhere. "Real Madrid wanted me, especially Mourinho. I spoke with him on the phone and he told me his ideas and what he thought about me as a player," Ozil explained later.
Wenger took it in his stride, hoping that things would go well for all parties and he would be able to add Ozil to his squad at a later point. "Ozil called me and said 'Sorry, I've chosen Real Madrid'. I said 'OK, I wish you luck."
Over the next three years, Ozil and Mourinho enjoyed explosive but occasionally underwhelming spells in the Spanish capital. Just as the manager left Madrid having been judged to have fallen short of the mark for the first time in his career, the €15 million signing learned a lot about the demands of a player at the top of the game.
Man Utd dealt devastating Griezmann blow
He often found himself playing away from his natural No.10 position, used from the right in order to accommodate big-money purchase Kaka, but regardless of his placement in the system it was often seen that Ozil and Mourinho were not quite as compatible as they might have been stylistically. There was friction over the player's apparent misuse and Ozil was by no means the first name on the teamsheet every week.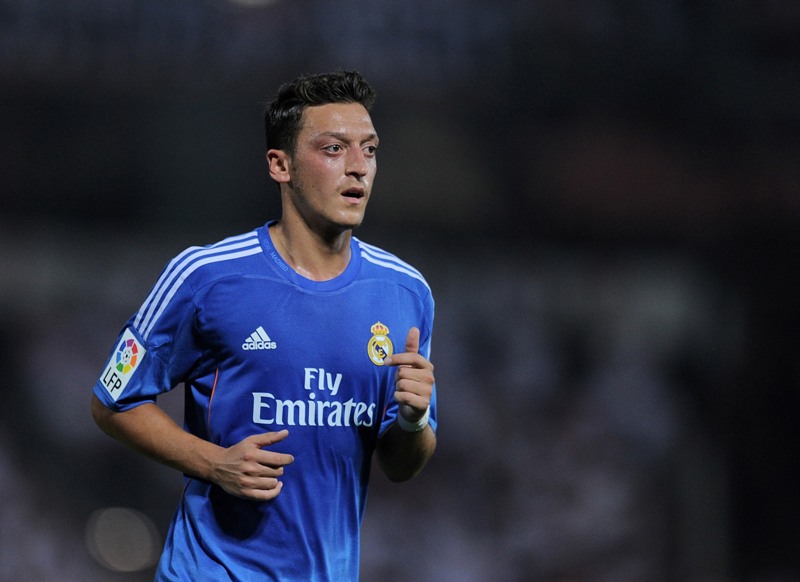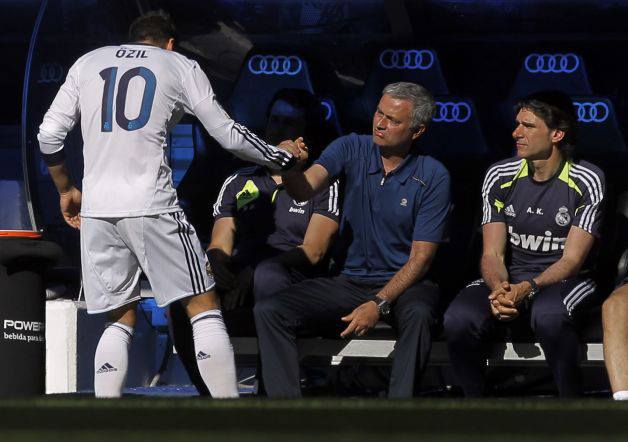 It all came to a head in December 2012 against Deportivo La Coruna when Ozil was displeased with the service he was given. Mourinho launched a tirade from the touchline, blasting at his player: "You want the ball to your feet, you have to move!"
Why Rooney furore is completely ridiculous
Ozil was substituted at the break, with Sergio Ramos donning the German's shirt under his own jersey during the second half with the intention of revealing it should he score. It was a mark of solidarity towards a team-mate, but also spoke to the wider issues Mourinho would have behind the scenes over the remainder of the season.
Both Ozil and Mourinho cut ties with Real Madrid the following summer. The Portuguese was out of the door almost before the season had finished, returning to Chelsea after six years away, while Ozil would follow him to the Premier League in August by finally linking up with Wenger at Arsenal. Yet whenever asked about his former Madrid charge since their shared experience in Spain, Mourinho has only had good things to say about Ozil.
"Ozil is unique," he said of the 28-year-old in 2015. "There is no copy of him, not even a bad copy. He is the best No.10 in the world." At a time right now when he has yet to nail down a regular player in just the type of position which Ozil works from, it is clear to see why some have speculated that a transfer play may be on the cards. The creativity and sharpness the German provides is just what United have missed for long spells this term.
But Ozil has revelled at the Emirates Stadium, and will want nothing more on Saturday than to remind Mourinho just how unique he is by leading Arsenal to a statement victory. Whatever happens at Old Trafford, it is unlikely to be the final word in the story which has seen Mourinho and Ozil unite and collide at various points over the last decade.