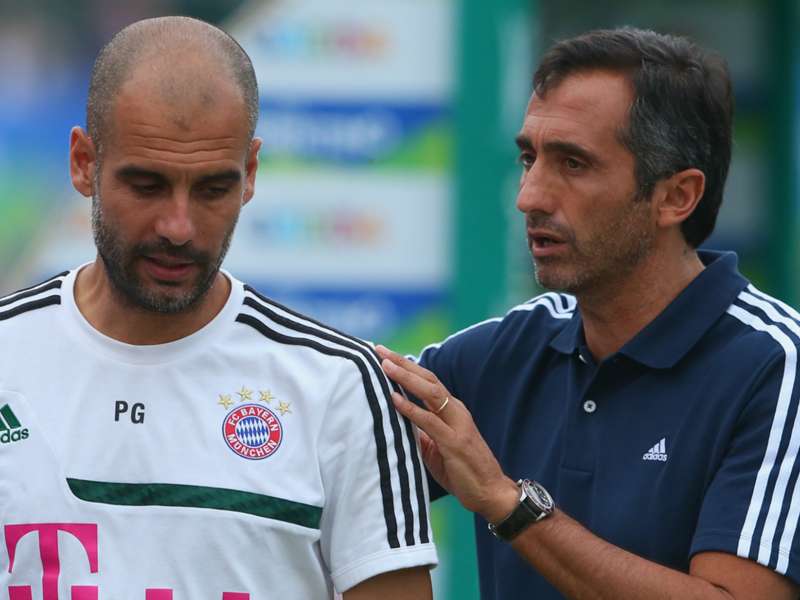 ---
COMMENT
---
Despite the thousands of pages committed to explaining Pep Guardiola's success as a coach, one of the most important factors is often overlooked.
There has been one constant that has played an influential role in Guardiola's spells at Barcelona, Bayern Munich and now Manchester City.
That constant is Manel Estiarte.
Nasri reveals how Guardiola got the best out of Messi
"El Maradona del agua" is a nickname that aptly describes a glittering 25-year water polo career, but his time in the pool is probably the most that is known of Estiarte outside Spain, if anything is known at all.
His own story is fascinating. One of nine Catalans in Spain's 13-man 1992 Olympic water polo team, an extra-time defeat in the final - held in Barcelona - represented a sporting disaster. Rather poetically, the pain of that loss sowed the seeds for triumph four years later, as Spain went on to win the only water polo gold medal in their history at the Atlanta Games.
It was in that period that Estiarte, already regarded as the finest individual, underwent a personal transformation that would finally deliver the team success he so craved. By the end of his career he had competed in six Olympics, won gold in 1996, the 1998 world championship, and was named player of the year on seven occasions, but there is even more to his life away from the sport he dominated.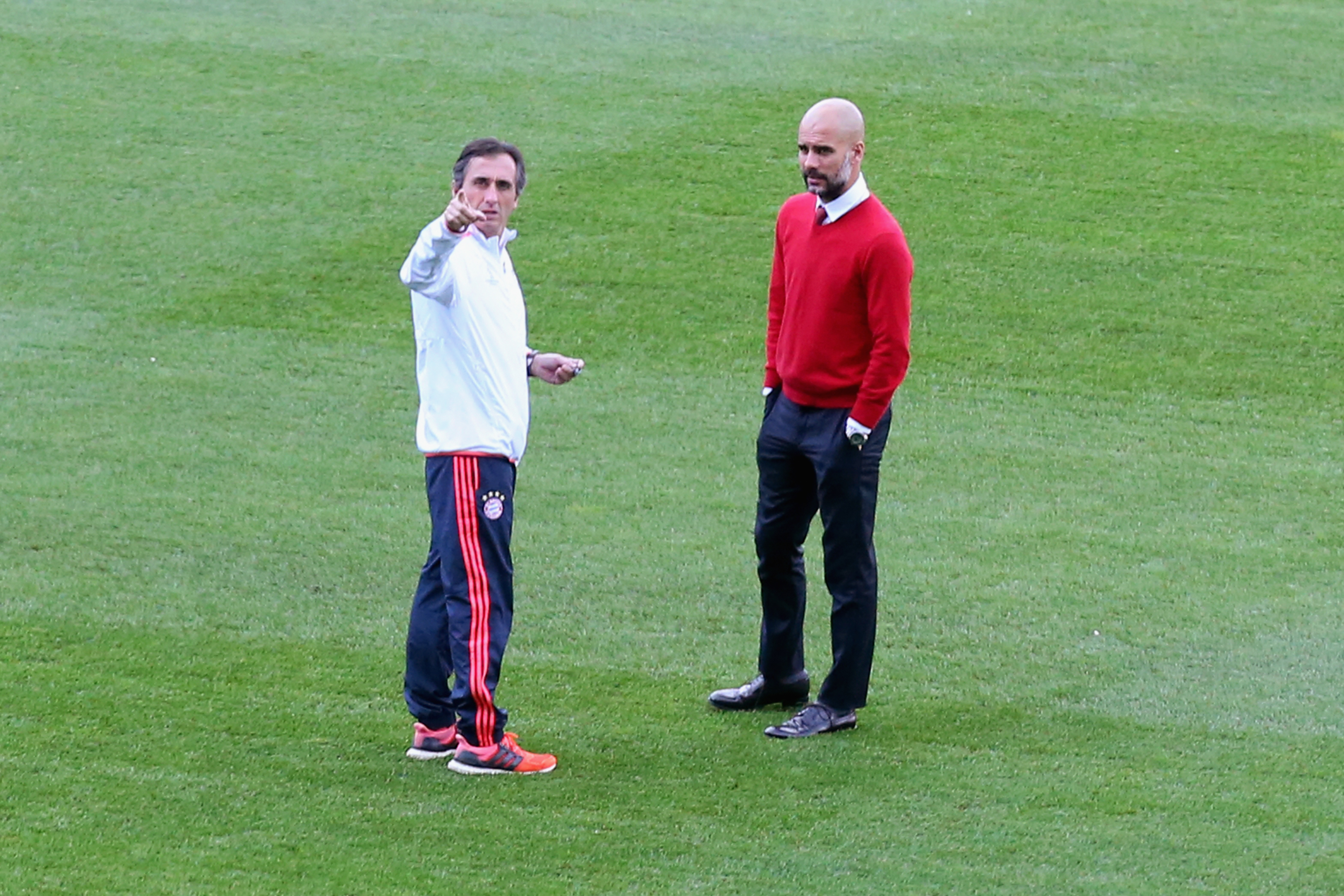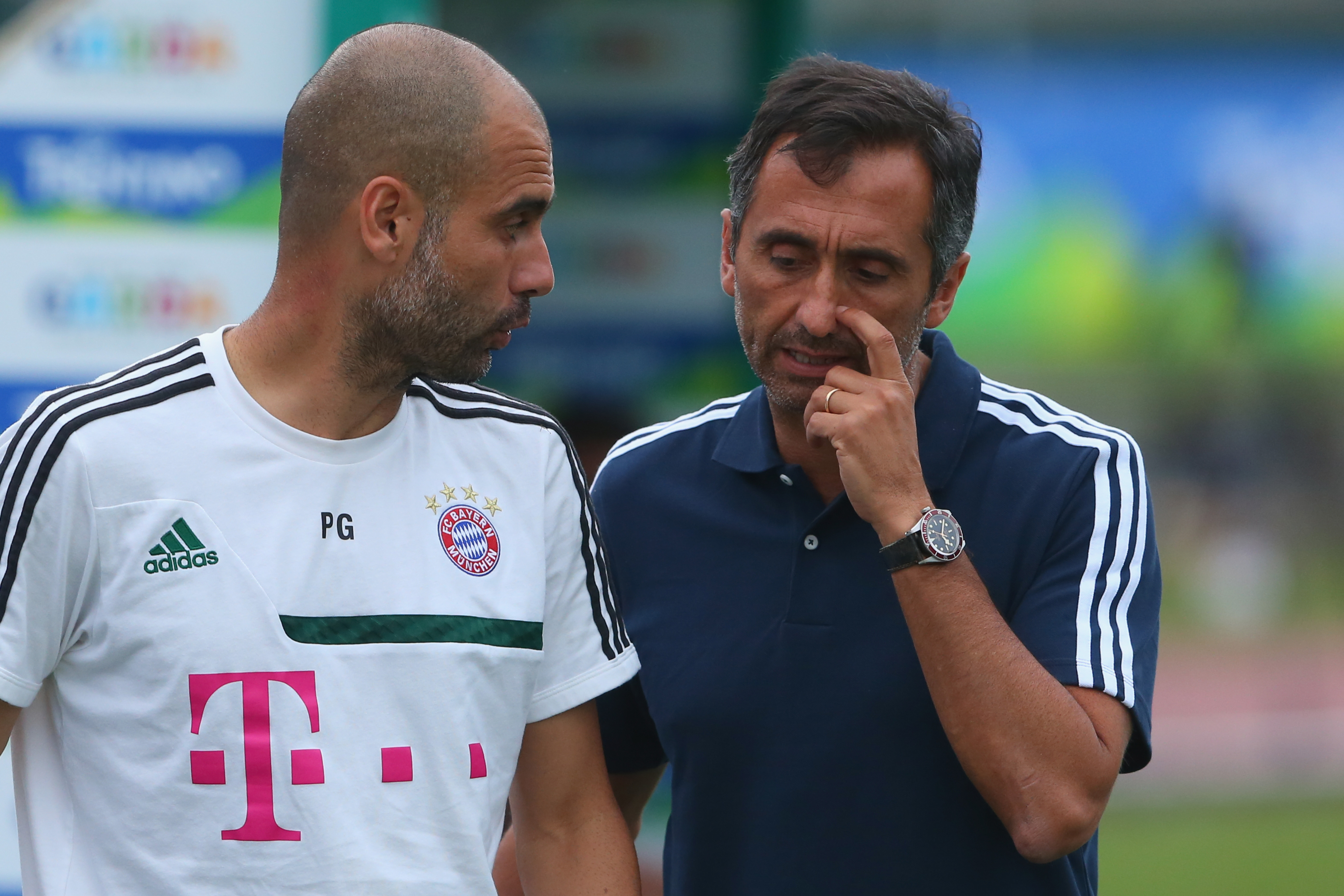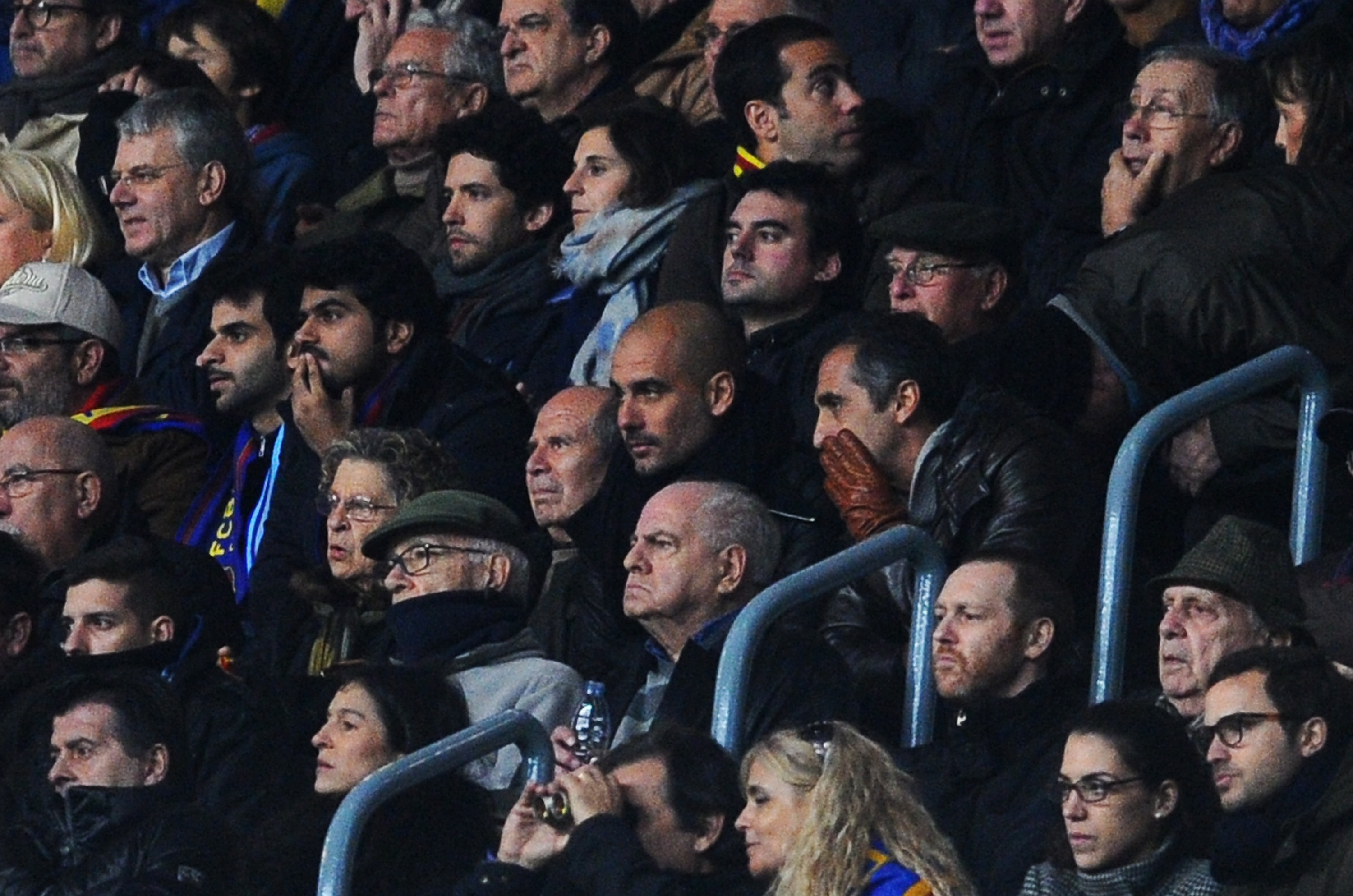 Estiarte was moved to tears by the Olympic final defeat in front of his own people in '92 but by that point he had already experienced true suffering. Seven years previously he had witnessed his older sister, who had looked out for him as a child, commit suicide by jumping from a window in their fourth-story apartment in Manresa.
It took many years for Estiarte to come to terms with the tragedy and it was not until 2009, nine years after he retired from water polo, that he was able to put his feelings into words.
His autobiography, entitled "Todos mis hermanos", is far from a chronological run-down of his sporting achievements. The best English translation of the title is "All my Siblings", though that does not accurately convey the message that this is a book about his strong ties to both his family and his team-mates.
Moses' rise from mum attacks to Chelsea star
Around the time the book was launched, he admitted that it was written more for his own benefit than for those who may read it. Over the course of six cathartic hours with a ghost writer he had laid out exactly what he wanted to say and exactly how he wanted to say.
It was the first time he had spoken about the death of his sister in such detail - even her two children, in their mid-20s in 2009, had not known exactly what had happened. But he was unwilling to discuss another tragedy that had marked his life.
He spoke only of Jesus Rollan, whom he played alongside in five Olympic Games, as a friend, colleague and talented goalkeeper. Estiarte was not willing to discuss Rollan's death: he fell from a terrace at a spa in Barcelona as he sought treatment for drug addiction and depression.
When Estiarte realised how emotional his book had turned out to be, he asked Guardiola to write the foreword.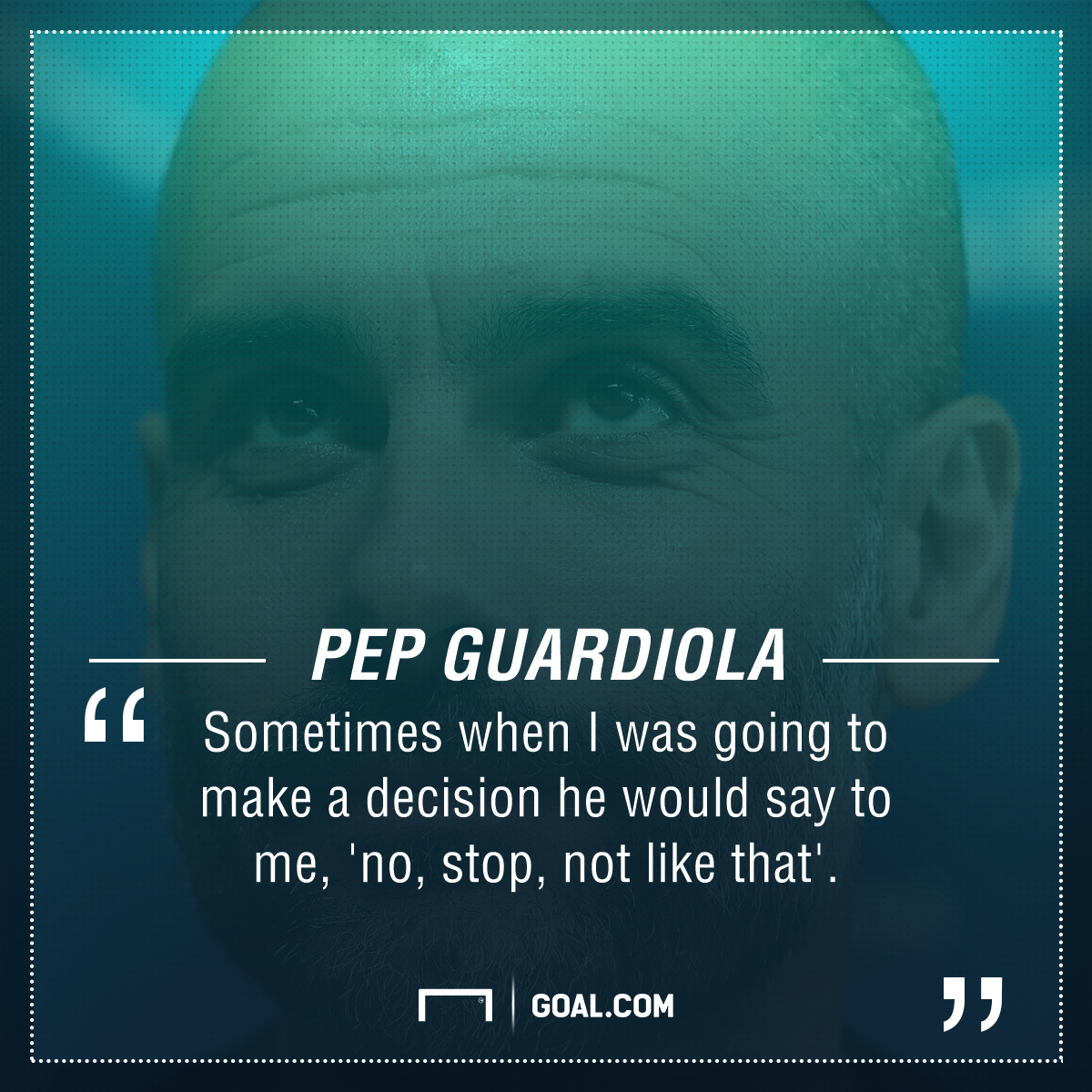 Guardiola and Estiarte had been friends since 1991 - they walked around the track together during the opening ceremony of the Olympics a year later - and having grown closer during their respective careers in Italy, Guardiola asked Estiarte to work with him when he took over at Barcelona in 2008.
Estiarte had been working at Camp Nou long enough to have learned the secrets of both the dressing room and the board room by the time he wrote Todos mis Hermanos, but did not mention his role at all in the book.
That loyalty is invaluable to Guardiola, and is one of the reasons why Estiarte has been given such a prominent role at Barca, Bayern and now City.
Just a couple of months ago Guardiola contributed to a documentary about Estiarte by giving a rare one-on-one interview. The new City boss was asked if the Bayern hierarchy, so full of decorated former footballers, ever questioned why Estiarte was necessary to the club's new manager.
Gabi: Neither Ronaldo or Bale are Madrid's best player
Guardiola appeared to misunderstand the question and responded somewhat curtly: "Because I need him."
It perfectly summed up Estiarte's importance. Guardiola then explained why: "Managers are very, very alone. Very alone. It's very good for me to have him there there."
But there is much more to it than companionship.
Guardiola runs a tight ship and Estiarte is very much first mate.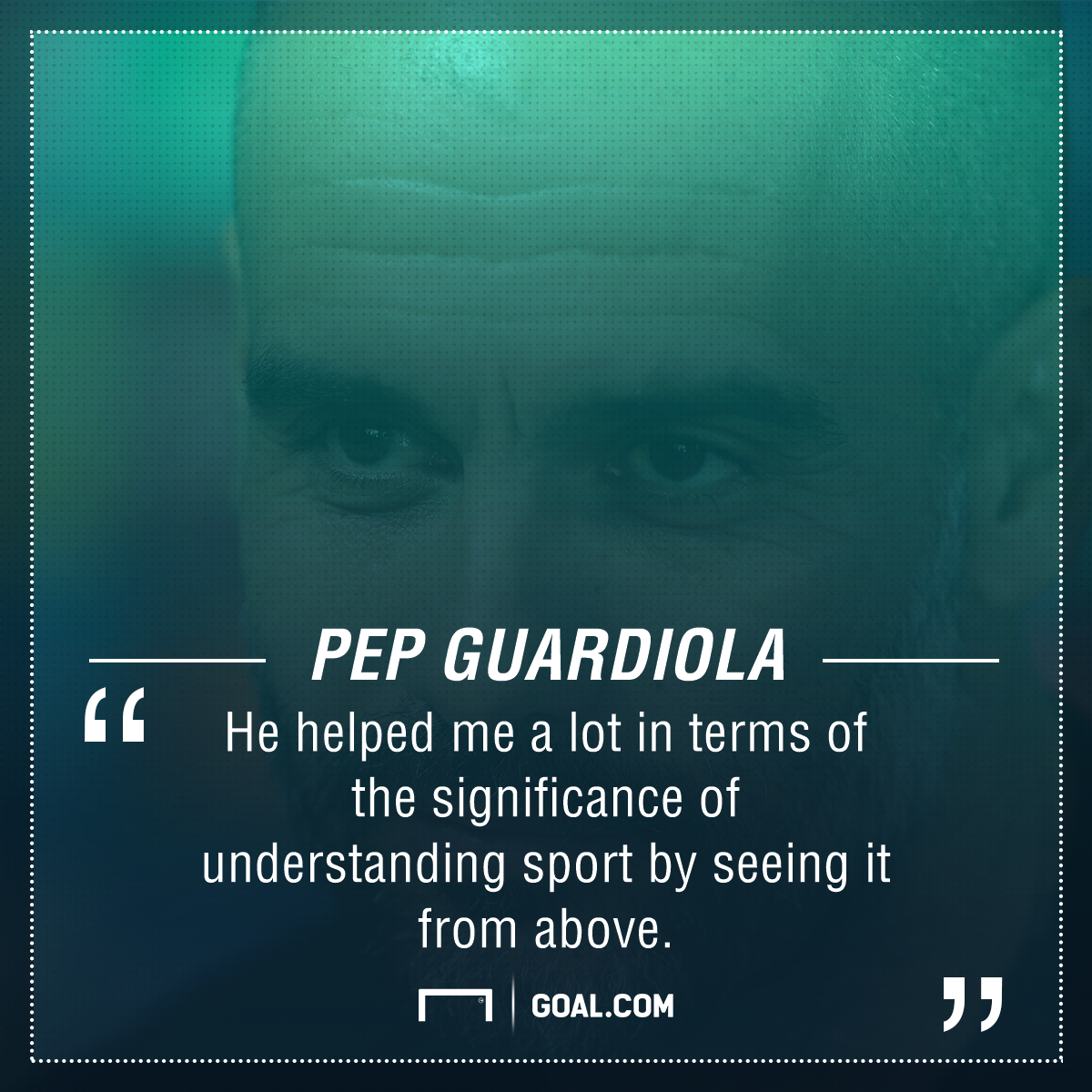 At City, Estiarte's presence is felt particularly among the Spanish press, whether he's enquiring about the tone of match reports within an hour of the final whistle or staying until nearly midnight after a Champions League game to ensure youngster Pablo Maffeo is asked the proper questions.
Guardiola and Estiarte have also shared many a knowing glance when Spain's more salacious media outlets ask the City boss about the latest La Liga controversies, or try to coax an answer about Jose Mourinho.
But it is also Estiarte who decides who will and will not speak to English journalists in post-match mixed zones, and he filters interview requests to Guardiola himself, which may be why he does so few.
It is Estiarte's business to know what is going on at City, and sometimes he knows more than Guardiola. After the win against West Ham in August, Guardiola was asked if he substituted John Stones due to injury. The decision was tactical, and Guardiola did not know that Stones was seen on TV nursing a problem with his eye. During the post-match press conference he looked to Estiarte for guidance and his old friend shook his head assuredly: there was nothing to worry about.
Alexis to risk injury against Uruguay
And Estiarte does more than maintain a watching brief.
"Manel has helped me to understand that when I was going to make decisions about players of a very high level… he would say to me 'no, stop, not like that,'" Guardiola said when asked about managing egos at Bayern Munich.
"Like in life, there are things that you have to treat differently, and he, with that, has helped me a lot. So much."
There's more: "He helped me a lot in terms of the significance of understanding sport by seeing it from above. I have my smell, but he helps me see things from a different perspective."
Messi has not refused Barca deal talks
Guardiola normally talks about his sense of "smell" when it comes to his most controversial decisions, like selling Samuel Eto'o at Barcelona and Joe Hart at City. It suggests Estiarte has had a hand in some of his old friend's biggest calls.
Can there be any bigger indication of Estiarte's importance?
It is always Guardiola who makes the headlines, his thoughts and ideas that are poured over.
But Estiarte, the assistant with a sporting background to rival any others, is just as fascinating, and, perhaps, just as influential as Guardiola himself.