Arsenal star Mesut Ozil would not get "anywhere near" Chelsea's squad, according to former player Jason Cundy.
Messi, Ronaldo, Suarez? Click here to see the countdown of the 50 best players in the world in the 2016 Goal 50
The World Cup winner has drawn plaudits this season with the famed assist-maker notching seven goals in 14 appearances for the Gunners, with only Diego Costa from Chelsea's current crop bettering that return.
However, Cundy has been less than impressed and pointed to Ozil's much-lauded solo effort against Ludogrets as garnering unnecessary hype given the level of opposition the "Bulgarian farmers" posed.
"When I say this I don't say it lightly but Arsenal's Mesut Ozil is the most overrated player in the Premier League," Cundy told Football Fan.Zone.
"Every week I get Arsenal fans bigging him up to me, telling me how good he is and that he's world class, but he's not.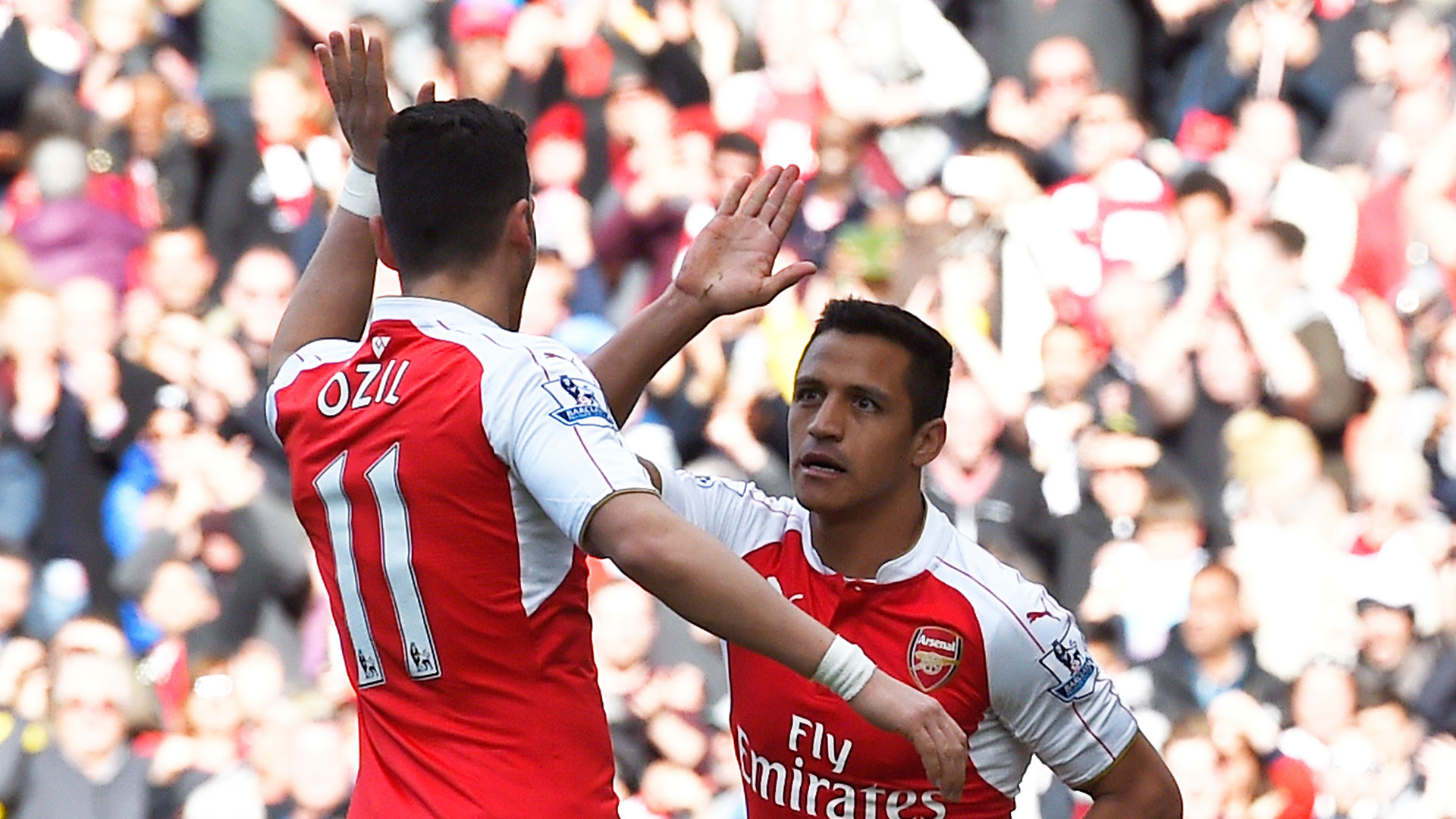 "If you want to talk about world class, let's look at someone like Luis Suarez for example, he's the standard and Ozil can't be mentioned in the same breath as the former Liverpool man.
"Last week we were forced to bow to the midfielder because he scored a wonder goal against a bunch of Bulgarian farmers to complete an Arsenal comeback but why were Arsenal losing 2-0 in the first place?
'Ozil one of the world's top three'
"Who on earth are Ludogorets that we should be getting so excited?"
Cundy, who made just over 140 appearances during a 14-year professional career that included spells with Chelsea and Tottenham, feels Ozil is not even the best player currently at Arsenal.
He added: "Aside from not being world class, he isn't even the best player at his club right now. [Alexis] Sanchez is proving more important and I wouldn't have him [Ozil] anywhere near Chelsea."