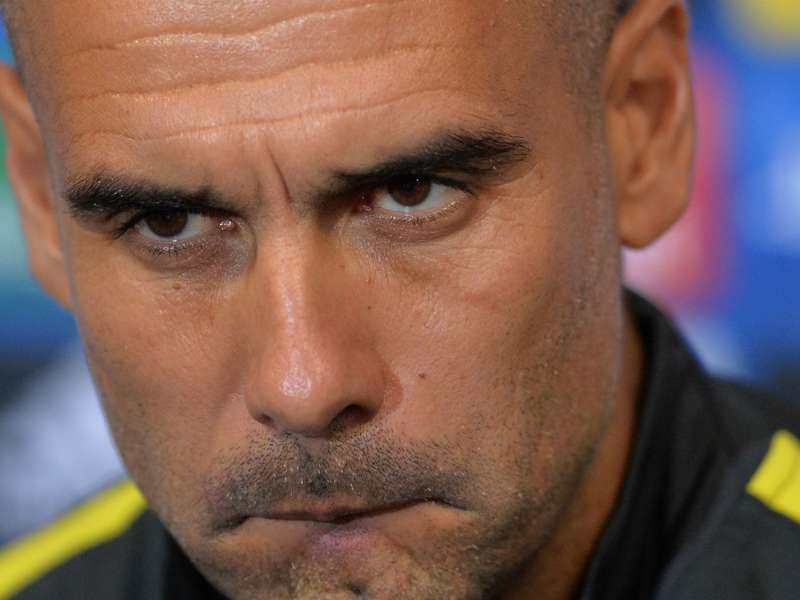 Manchester City's players will already be familiar with Pep Guardiola's new man-management techniques - for better and worse.
Marti Perarnau, whose 'Pep Confidential' gave insights into Guardiola's first season at Bayern Munich, says the Catalan coach is now "more direct" with the members of his squad than when he was in charge of Barcelona.
Can Kompany prove himself to Guardiola?
Perarnau has continued working closely with Guardiola and his team in recent years and his new book 'Pep Guardiola: The Evolution', which charts his transformation during his time in Germany and the reasons behind his move to the Etihad Stadium, will be released in English in November.
Guardiola asserted his authority at City early this summer when he ousted fan favourite Joe Hart, and Perarnau says the Blues boss was not shy about telling his players his feelings, even if that is something he struggled with at Barcelona and early in his Bayern career, when he was more "cold".
"He's three years older, he's more mature, he's stronger mentally, and he's very direct with the players," Perarnau told the City Watch podcast about how Guardiola has changed his approach.
"He's very much more direct than in Barcelona, especially the last year in Bayern Munich, after big problems with injuries to the players. The Bayern players and Pep have a very strong relationship between them, and Pep has opened his mind to the players. I think perhaps this is the most important change, he's very direct with the players.
Guardiola: Winning trophies is inevitable
"When he said some weeks ago: 'I talked with Joe Hart from the first day' - that's true. Pep perhaps is good or bad for the fans, okay, but he talked with Joe Hart the first day.
"I remember in the first year at Bayern Munich, he preferred not to talk about personal things with the players because he told me: 'Perhaps if I am too friendly with the players they won't understand when they don't play the match.' So for this reason Pep was so cold, so distant with the players in the first year. In this way he's changed very much."