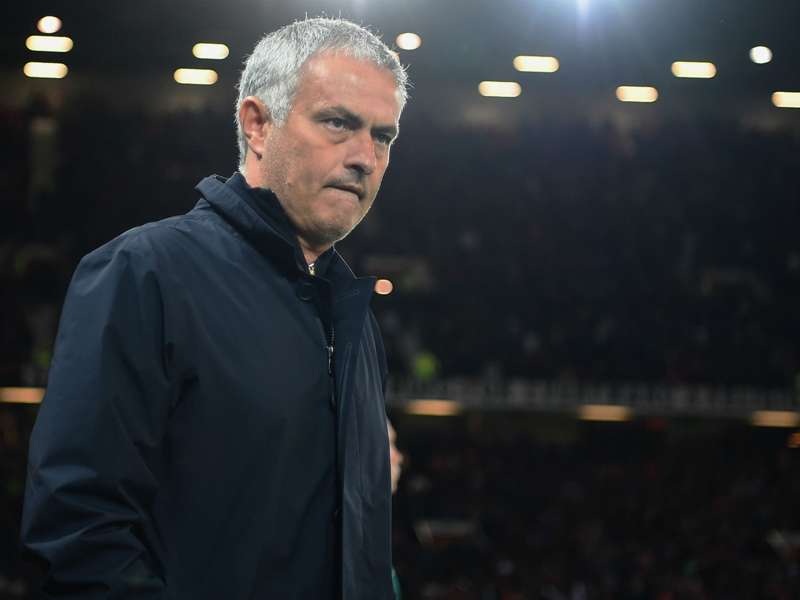 ---
EXCLUSIVE
---
Ander Herrera has hit back at criticism of Manchester United and their manager Jose Mourinho, insisting that people are too quick to want to attack the game's biggest names.
United have fallen to sixth place in the Premier League after dropping eight points in four matches, attracting a multitude of negative reviews from fans and observers alike.
But speaking exclusively to Goal, Herrera has claimed that Mourinho is one of the best coaches he has ever worked with, even if the Red Devils have suffered a stuttering start to the 2016-17 Premier League campaign.
"When you are one of the best coaches in the world, it is normal to attract bad reviews if you lose a couple of games. It is inevitable, because that is how it works," Herrera explained.
"But he has made things very clear, I enjoy training and I think Mourinho is one of the best coaches I have ever had in daily work.
"It is also true that in the Premier League every team loses points. In Spain it is also beginning to happen now, but in England it is nothing new. Manchester City will lose games, so will we, Arsenal, Chelsea, Liverpool and Tottenham also. This is the Premier League!
"Mourinho is a winner and will remain a winner. I don't think that the bad reviews will affect him at this point."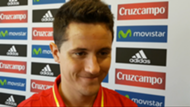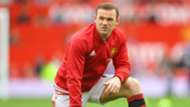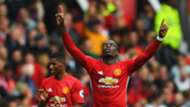 Wayne Rooney's loss of form recently has resulted in the club captain being dropped by Mourinho. But just as Zlatan Ibrahimovic has overcome the doubts of some neutrals, Herrera expects the England man to also bounce back.
"It is the same case as with Mourinho," Herrera said of Ibrahimovic and Rooney. "Everybody is always looking at the best in the world with a magnifying glass and they are criticised more than others. But Ibra is giving us a lot, he is a phenomenon. This week he turned 35 and for me his is still among the best two or three strikers in the world without any doubt.
"As for Rooney, these are the decisions of the coach. He is our captain and we trust him. He is a player who makes the difference, but the coaches decide the team. Now Juan Mata is playing in his position but, let's face it, this is football.
"His attitude is great, he has demonstrated it in the three games he has come on in as a substitute. Naturally this is football, and in big teams it is not easy to play every game. We are one of those big teams."
Herrera's recent change of position to a defensive midfield role has seen him thrive alongside Paul Pogba, and he welcomes the opportunity to play in tandem with the world's most expensive footballer.
Capello: Ronaldo's the problem for Real Madrid
"[It is going] well! I also have a great example in that position in Michael Carrick, because he has been one of the best players in the last decade, and I think I can learn a lot from him.
"But Paul is a very strong, very physical player who shoots with both feet, he can dribble, he can defend… he has it all! I can then stay back to steal the ball, to keep the position, and from there initiate attacks. I'm fine, and I'll try to provide everything that the manager asks of me.
"With Mourinho I have also played in attacking positions in the EFL Cup and even scored a goal. I am a team player and I will do whatever he asks of me, but I'm very happy ahead of the defensive line."
Herrera has been called up by Spain for the first time ahead of this weekend's World Cup qualifiers against Italy and Albania, and he admits that a lack of consistent starts under Louis van Gaal at United may have played a role in him not being brought into the international picture earlier.
"Yes, it is true that I have now found a regular role but with Van Gaal I think I got to play around 70 games in two years, which is not a bad number. I am aware that I had not [received a call-up] before due to the irregularity, because I had not played seven or eight games as a starter every minute.
"But now I think I have some consistency. I know I have to keep working to earn Mourinho's confidence even more, but it is true that I feel good in the new position and it's also true that maybe that little change of position was what has allowed me to receive a Spain call-up."
Following international duty United return to action with a trip to Liverpool on Monday, October 17 before hosting Feyenoord three days later in the Europa League at Old Trafford.