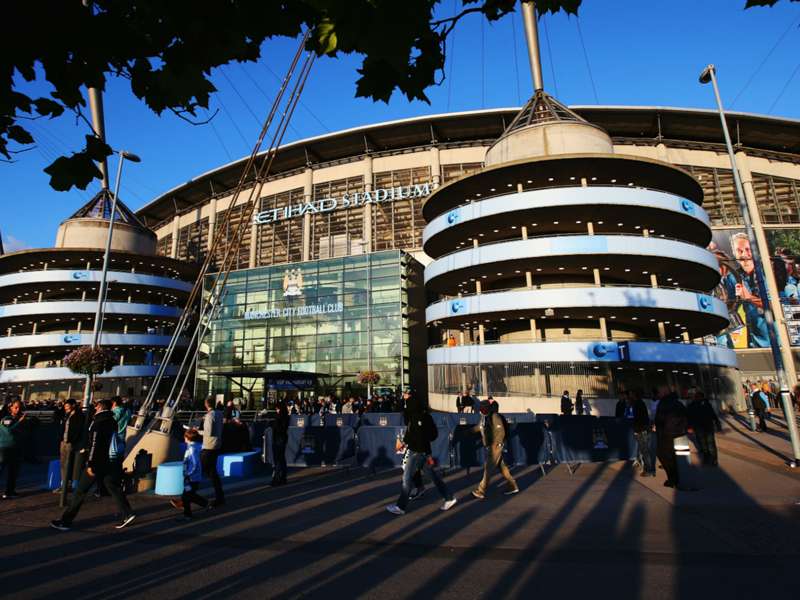 Manchester City keep the Etihad Stadium pitch in top condition by covering it in garlic.
The club's ground staff get through tonnes of garlic in a bid to ward off microscopic parasites that eat away at grass roots and damage the playing surface.
The Etihad is regularly treated - most recently after Wednesday's Champions League clash with Borussia Monchengladbach - and the club's City Football Academy training ground is also coated.
A strong smell of garlic was noticeable around the grounds of the Etihad two hours after full-time on Wednesday, when most fans and employees had gone home.
But City staff at the CFA are regularly forced to put up with the pungent aroma during the working week.
---
READ MORE |
Stones praises 'brilliant' Bravo
---
The treatment, which has been used for two years, is indicative of City's attention to detail and desire to provide their players with top-class and safe facilities ever since the CFA was opened in 2014.
The club even sent a groundsman to China one week before the players departed for their pre-season tour this summer in a bid to restore the playing surface at Beijing's Bird's Nest Stadium to playable conditions.
The pitch had suffered a fungus infestation which, combined with heavy rain in the area, eventually ensured the International Champions Cup meeting with Manchester United was cancelled, despite City's best efforts.
There are signs that the garlic tactics are working back in Manchester, however: following downpours across the north west of England on Tuesday it was safety concerns, rather than the state of the pitch, which caused the game against Gladbach to be postponed.