---

COMMENT
---
On August 25, 1996, Manchester United trailed 2-1 at home to Blackburn Rovers. In his time of need Sir Alex Ferguson called upon an unknown substitute wearing number 20 who had never previously played outside of his native Norway, and was rewarded within six minutes with an equalising goal.
Less than three years later, the same baby-faced assassin would repeat the trick by scoring the most famous goal in Manchester United's long history.
It is fair to say that the signing of Ole Gunnar Solskjaer did not catch the imagination of the media, with Alan Shearer's world-record £15 million move from Blackburn to Newcastle stealing the majority of the headlines in that summer of 1996.
But it was on this day 20 years ago that the No.20 set about making a noise unbecoming of a young man with childlike facial features and a quite unassuming manner. A total of 126 goals for United brought Solskjaer more than his fair share of attention.
Goal number one earned United a 2-2 draw with Ray Harford's Rovers at Old Trafford. A long ball forward was flicked on by the head of Jordi Cruyff and Solskjaer stole in to get a touch ahead of Jeff Kenna, poking a shot towards Tim Flowers' goal. The England international managed to bundle the effort away only for Solskjaer to react quickest, rifling inside the near post with his second attempt.
It wasn't enough to earn him a start in the next fixture, a 1-1 draw at Derby County, but Solskjaer would get used to that over the next 11 years. The Norwegian became known as something of a super-sub for United, and for a time he wouldn't even be the first reserve called upon when a striker was needed such were the resources available to Ferguson.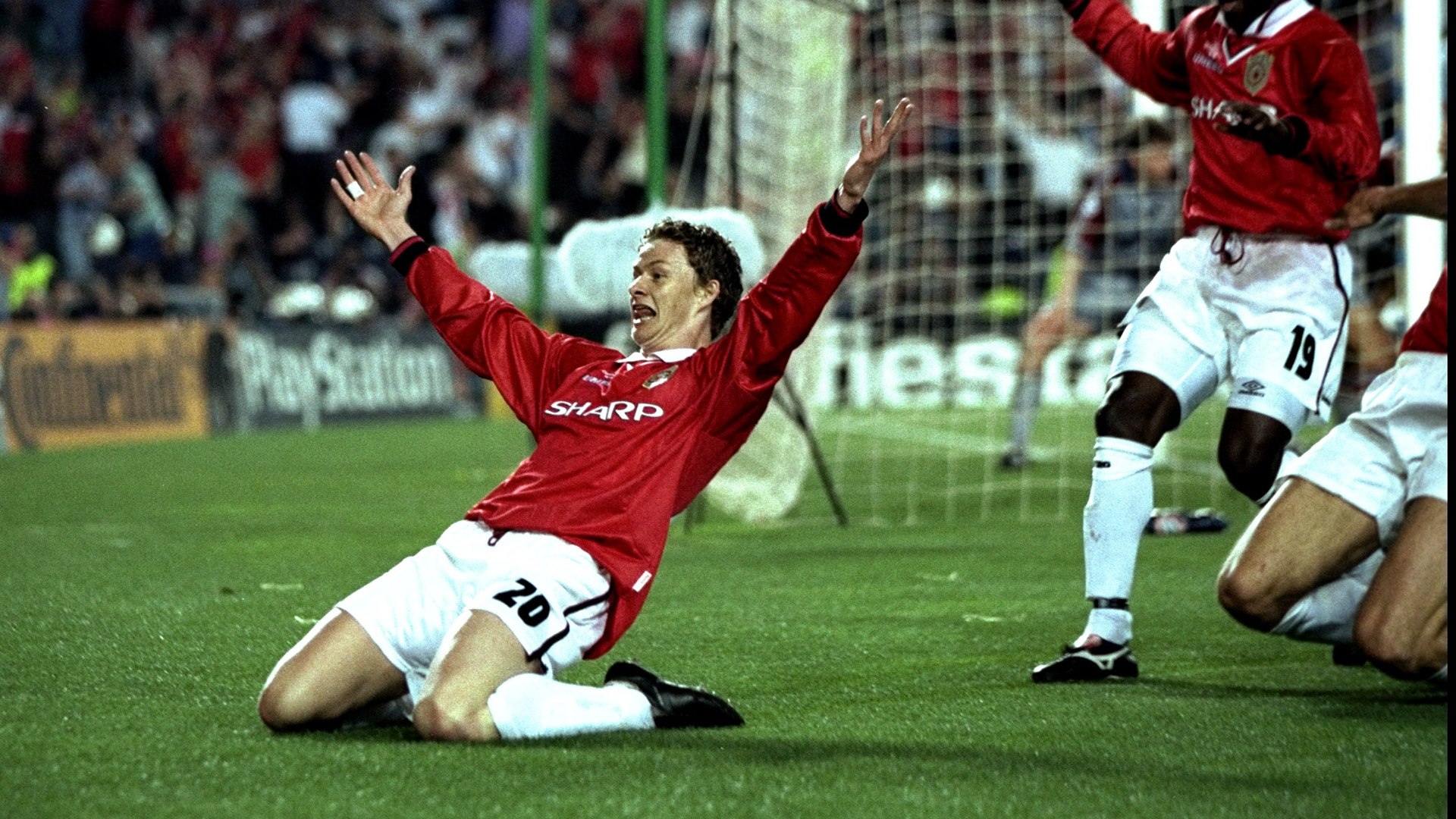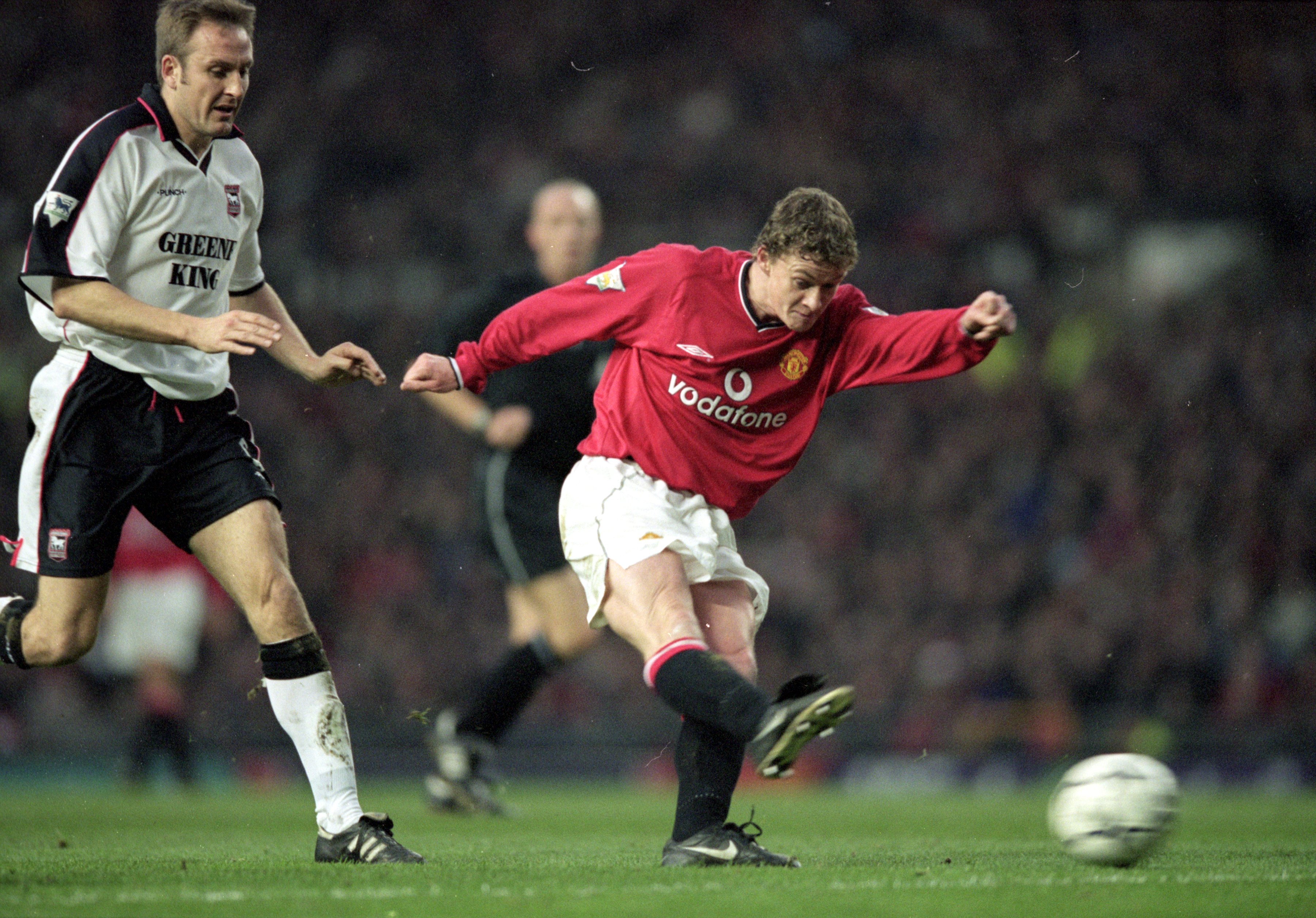 ---


READ MORE

|
Schweini: Utd will be my last Euro club
---
With Andy Cole, Dwight Yorke and Teddy Sheringham also competing for places up front, Solskjaer found it difficult to pin down a regular place, and even after all three had departed Old Trafford he rarely managed to make a starting berth his own over a long period of time. Only twice did he make 25 or more league starts in a season, although United won league titles in both 1996-97 and 2002-03 to justify Sir Alex's faith in his silent assassin.
When left on the bench he would often come on to great effect, with that magical season of 1998-99 the greatest case in point. Having come on to place a dagger in Liverpool's heart in the FA Cup, he then netted four goals as a substitute in the 8-1 thrashing of Nottingham Forest. Then, on May 26, came his crowning moment when turning home Sheringham's header to secure the most dramatic of Champions League triumphs against Bayern Munich in the Camp Nou.
To an extent, the caricature image of Solskjaer warming the Old Trafford bench is over-exaggerated. He actually made many more starts than substitute appearances over the course of his United career, and 97 of his 126 goals for the club came as a starter. But it was without doubt his ability to make an impact in either scenario which won him so much favour with Ferguson, and he was regularly used as a right-sided midfielder at one stage as the manager did everything he could to get Solskjaer involved.
After knee surgery had plagued his later years at the club, Solskjaer played his final game in the 2007 FA Cup final defeat to Chelsea. As a substitute, naturally. Three months later, he admitted defeat in his battle to get 100 per cent fit and announced his retirement from professional football. He left quite a legacy.
Only Ryan Giggs has made more appearances off the bench in United history than Solskjaer's 150, while the Norway star's 29 goals as a sub are a club record by some distance. But that wonderful winner in Barcelona was enough by itself to cement him in United fans' minds as the most super of substitutes.
He won 13 major trophies at Old Trafford, including six Premier League titles, and few can claim to have had more of a say in the destination of many of those than Solskjaer. It took him only six minutes to start winning the hearts of United fans, and 20 years on he remains one of the club's great heroes.