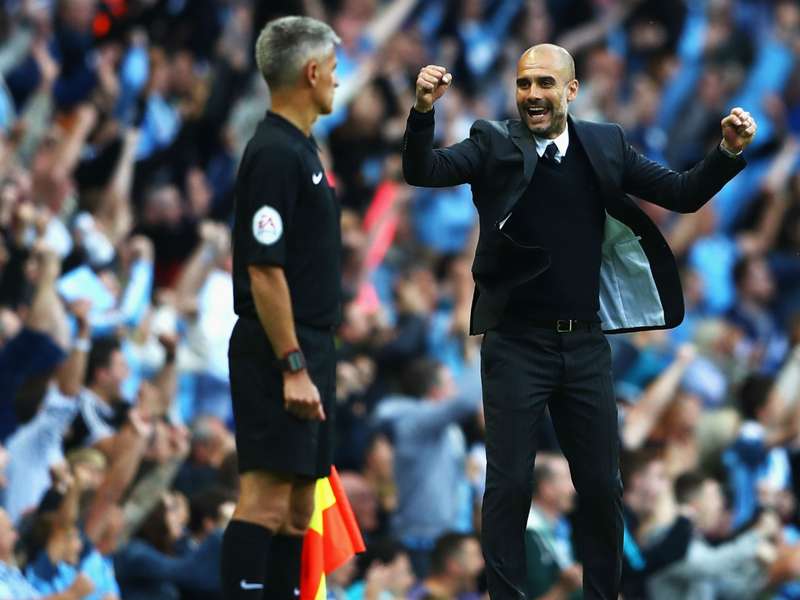 ---

COMMENT at the Etihad Stadium
---
Pep Guardiola got off to a winning start as Manchester City manager on Saturday but the 2-1 victory against Sunderland provided more questions than answers.
With Joe Hart dropped to the bench, issues in defence and an inability to break the Black Cats down for long periods, there remains plenty to be resolved both in the transfer market and on the pitch even if the new boss did pass his first test in English football.
---
DON'T SELL JOE HART?
---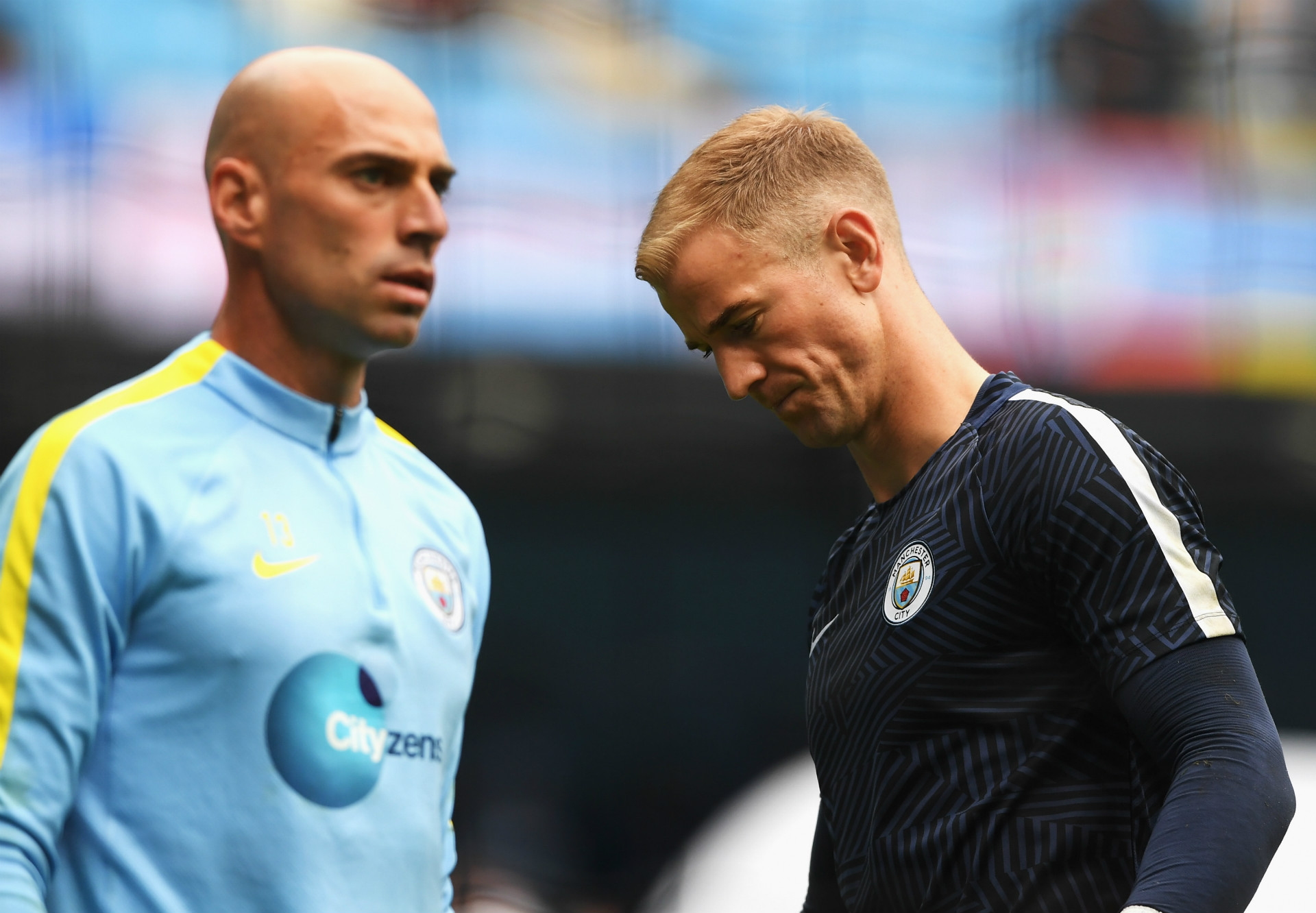 There have long been rumblings that Guardiola was not sold on Manchester City and England No.1 Hart. Many fans refused to believe that the goalkeeper, a firm favourite at the Etihad Stadium, would fall so quickly out of favour. But their fears were confirmed on Saturday.
Guardiola, who began assessing the City players while he was still in charge of Bayern Munich, dropped Hart to the bench for the visit of the Black Cats.
That decision would have attracted more criticism had the Blues not got off to a winning start but it will remain a contentious one regardless. Willy Caballero deputised well, but this issue will not go away.
It is not simply a case of Hart having had less of a pre-season than Caballero. Guardiola wants to sign a new goalkeeper this summer - one who is excellent with the ball at his feet - and if Hart has to move on to facilitate that then so be it.
Whether Guardiola will get his wish or not depends on several factors, including Barcelona's not insignificant asking price for Marc-Andre ter Stegen.
---


READ MORE

|
Late own goal gets Pep off to winning start
---
Guardiola will stand by his decision but it is one that will rub many supporters up the wrong way. There are plenty who simply cannot countenance selling Hart. In fact, there has long been a song protesting against the very idea, but before this afternoon it was never really sung with much genuine feeling.
"Don't sell Joe Hart,
Super Joey Hart,
I just don't think you understand,
If you sell Joe Hart,
Super Joey Hart,
You'll have a f****** riot on your hands."
Plenty of supporters have refused to sing it on the basis that Hart would never be sold anyway. In the current circumstances, however, it may pick up more traction around the Etihad.
Hart's previous exploits, though, are beside the point, just as his poor summer at Euro 2016 should not come into it. He is a great shot-stopper and one of the best goalkeepers in England, but he is simply not Guardiola's type.
Goal previously took an in-depth look at the possible mismatch when it emerged back in April that City want Ter Stegen.
Guardiola has insisted publicly that it may just be a question of time, that Hart will get to grips with his system eventually, but privately there is an urgency to get somebody else in.
There were rumours swirling round the Etihad on Saturday that Hart has already been told to find another club. That, if true, will also prove tricky. Everton are said to be the current favourites but would they be able to offer a goalkeeper of Hart's ability title challenges and Champions League campaigns?
It is certainly a tricky situation and one which may appear hard to understand from the outside. The Guardiola era may have claimed its first casualty.
---
MORE TRANSFER UPHEAVAL ON THE WAY
---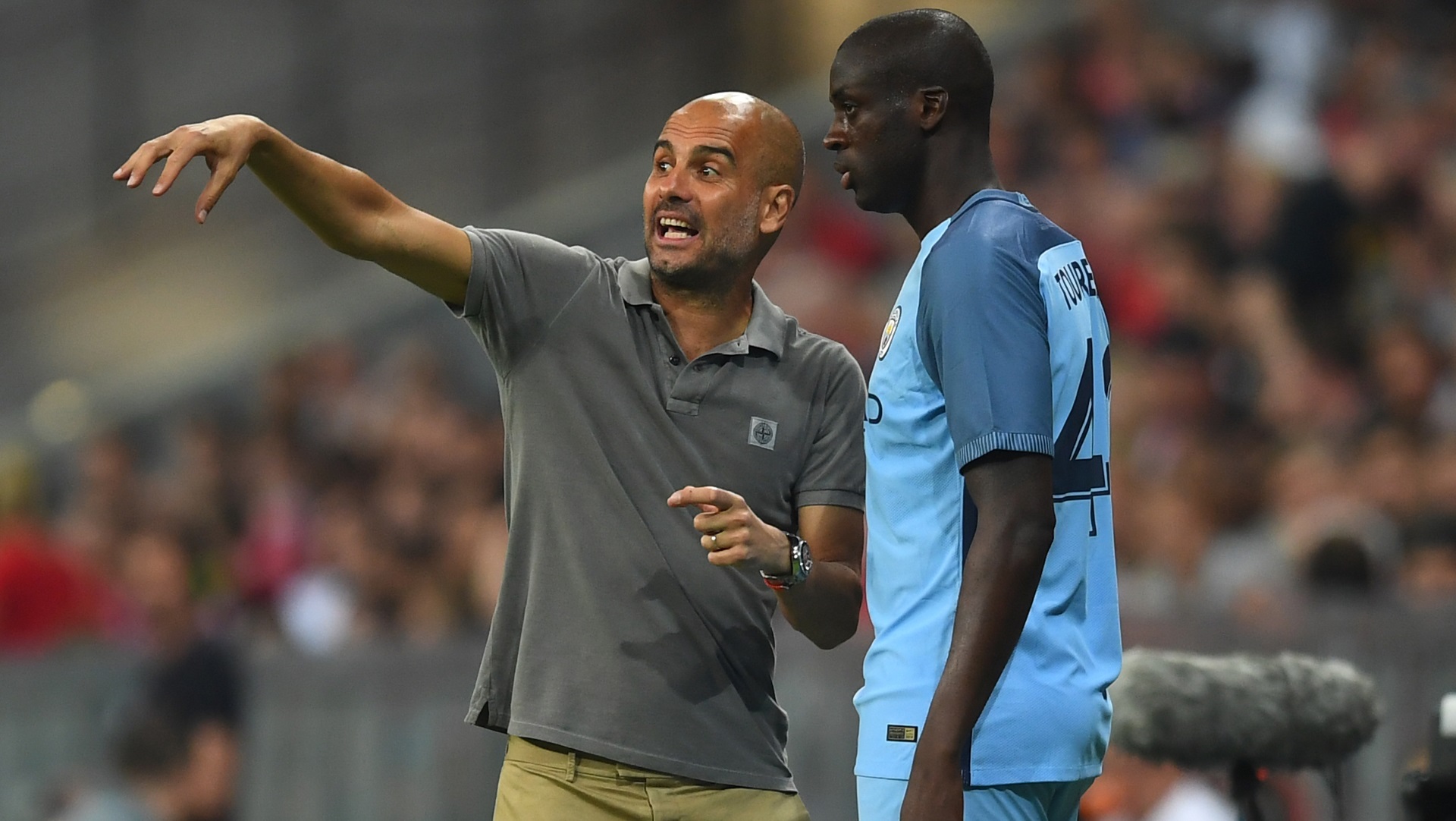 And there may be more. While Hart was left on the bench on Saturday evening, Yaya Toure, Eliaquim Mangala, Samir Nasri and Wilfried Bony were not in the squad at all. They could all leave the club in the coming weeks but once again their exits will not be easy to negotiate.
All are on big wages - even allowing for their incentivised contracts - and their potential suitors may not be able to stump up the necessary funds to prise them away from the Etihad. That will frustrate City, who are likely to put any money raised towards signing a new goalkeeper.
Aleksandar Kolarov, who started the match at centre-back despite many believing his days at the club were numbered, could yet still leave, too. Then there are the question marks that surround Vincent Kompany, much in the same way that Hart's future is up in the air.
City started the summer with hopes of signing two central defenders and as yet have only signed one. They had also enquired about Borussia Dortmund's Pierre-Emerick Aubameyang. and remain in the market for a striker.
There are sure to be a number of changes in the coming weeks and all the upheaval that comes with it. And that's without getting to matters on the pitch.
---
POSSESSION, NOT PENETRATION
---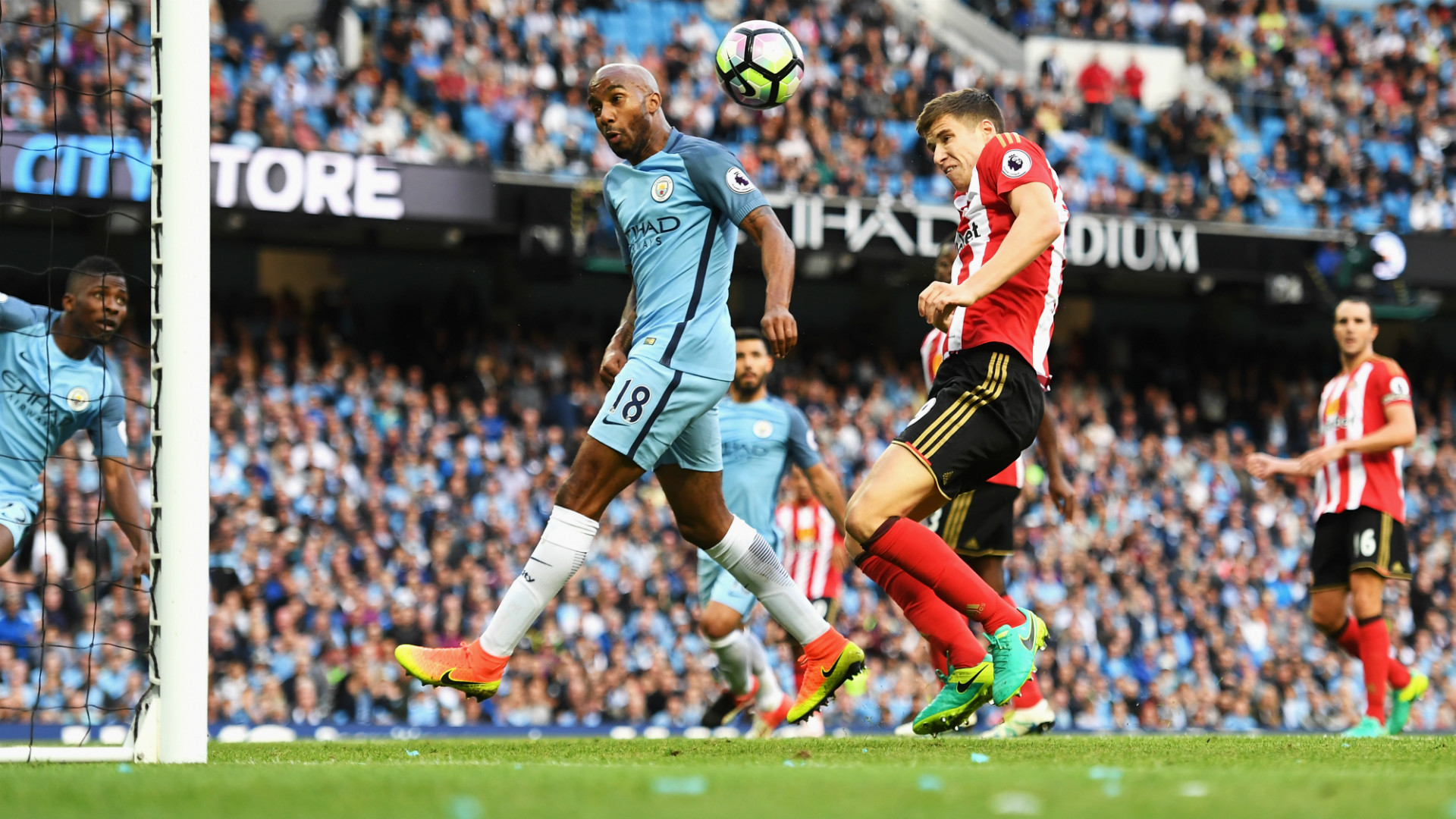 City enjoyed 77 per cent of the possession against Sunderland but, after Sergio Aguero's fourth-minute penalty, struggled to create chances for long periods.
Jermain Defoe's equaliser almost made them pay for that and had David Moyes' men held on for a point, City would have paid for a failure to sign one of their top defensive targets so far this summer.
It is true that Nicolas Otamendi would have started if he were fit enough but City's failure to tempt Aymeric Laporte away from Athletic Bilbao set their transfer plans back considerably. That snub forced them to look towards Leonardo Bonucci, but Juventus' asking price has proven prohibitive. Those frustrations ensured they would always get a deal done for John Stones, but he has only been at the club a matter of days.
The sight of Kolarov at centre-back tells its own story. Although he played better than he did during pre-season, City do not currently have the players they need to hit the ground running.
Nolito made his debut at the other end and, although he was quiet, the problems in the backline highlight the importance of signing somebody capable of slotting in quickly.
The Spaniard was affordable and has been playing Guardiola-type football for years. Centre-backs of that profile are proving hard to come by.
Paddy McNair ended up bundling home a rather fortunate own goal but this performance was more in keeping with those that so frustrated fans in Manuel Pellegrini's final season. Guardiola will not deny that there is much work to do.
---
THE POSITIVES
---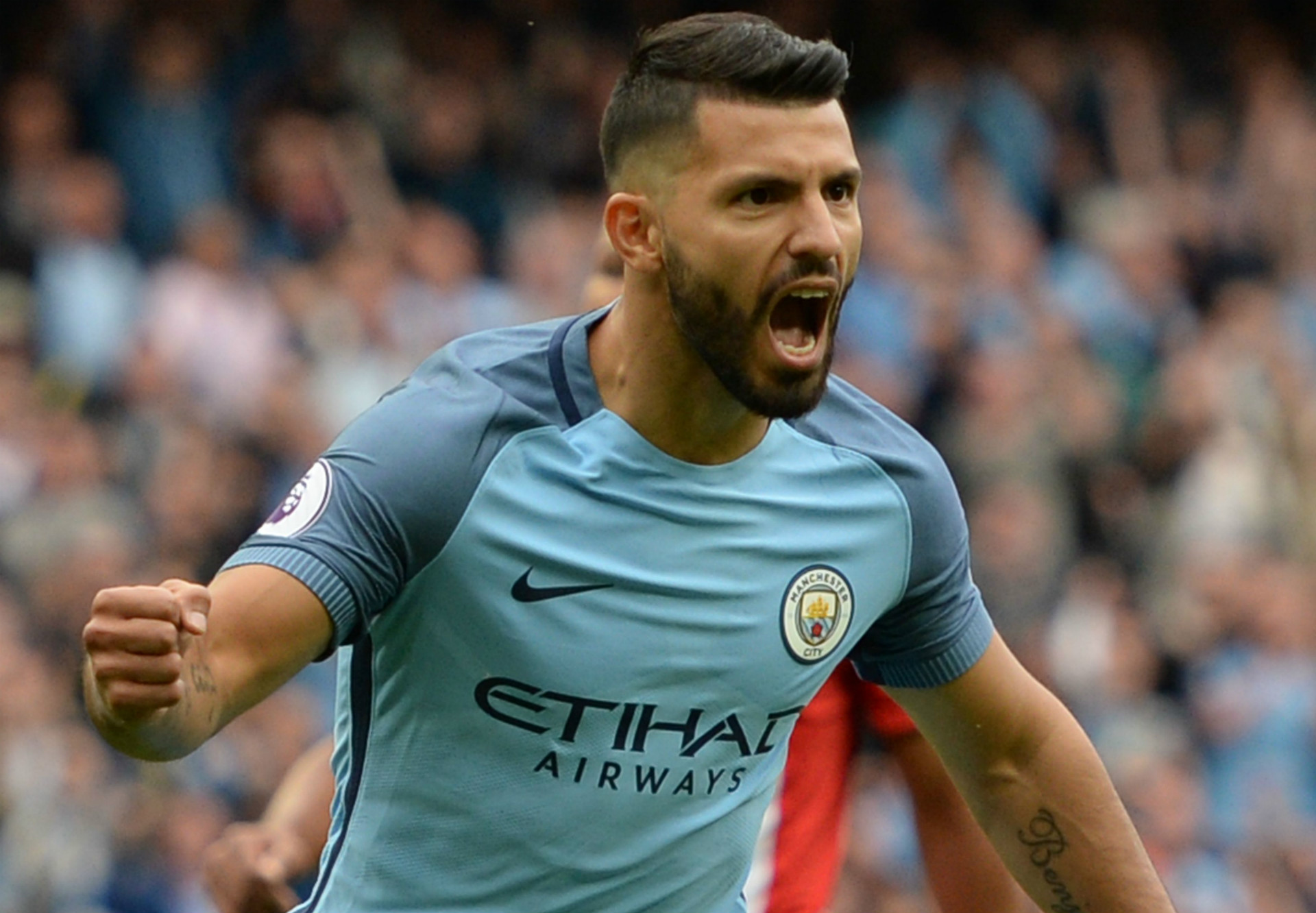 There were positives, of course. Raheem Sterling looked brighter than he has done in months, for either City or England, and Guardiola's decision to play him on the right-hand side in a behind-closed-doors friendly against St Johnstone may prove to be a masterstroke.
David Silva, deployed in a deeper midfield role, also played well and ensured that City had a stranglehold on possession. Ilkay Gundogan will take that position when fit but Silva certainly showed that he has a place in Pep's plans.
Stones, apart from his meandering for Defoe's goal, looked assured in the main. Jesus Navas provided a good outlet on the right-hand side when he came off the bench, too.
City were never going to be perfect on opening day and also had the curtailed pre-seasons of their many internationals to deal with. That may explain the relatively limited showings of Sergio Aguero and particularly Kevin De Bruyne.
There is still much work to be done and Guardiola will not be afraid to do it - whatever that may mean for Joe Hart.