---

COMMENT
---
Ahead of last season's Champions League clash with Barcelona,
Manuel Pellegrini
pointed out the need for a "crack" player, one capable of making the difference on the biggest occasions. In that very same press conference, he name-checked
Raheem Sterling
.
"I think this team now needs a crack, another special player just to give us that sense that we are now at another level," Pellegrini said 13 months ago. "We have Sergio Aguero. We have very good players. But the Champions League is very different to the Premier League."
A year down the line, as Manchester City prepare for perhaps the biggest game in their history, a semi-final against Real Madrid at the Santiago Bernabeu on Wednesday, we are no closer to finding out whether Sterling is the "crack" Pellegrini needs on such nights.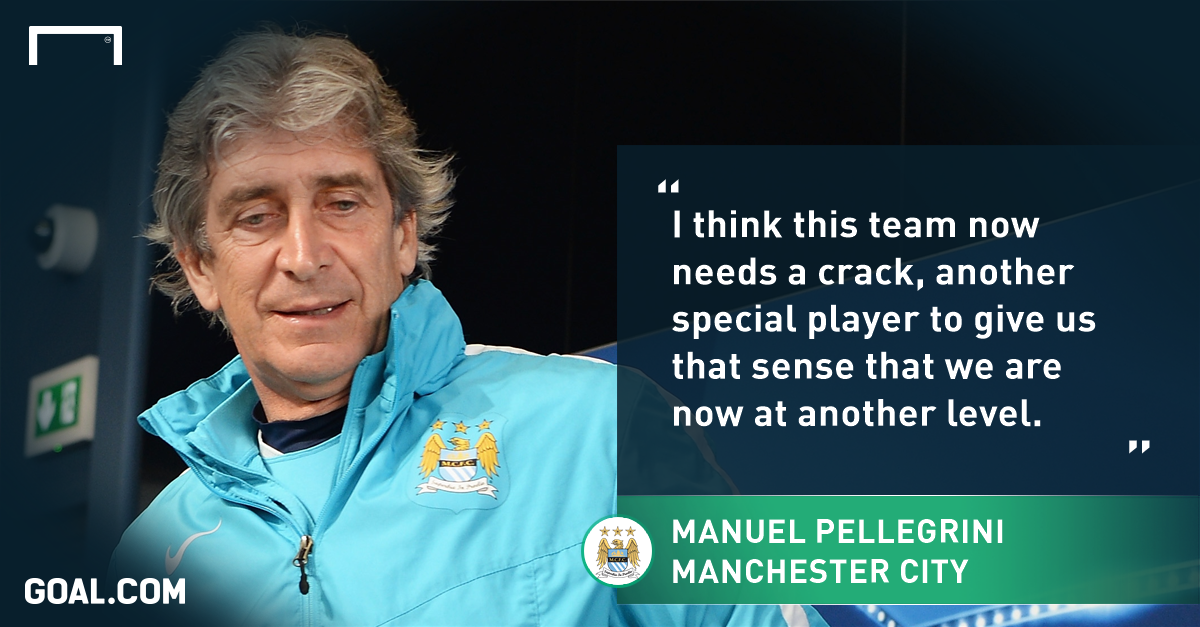 The City boss supposed it would cost £100 million to prise the youngster from Liverpool, though that was before the very messy, and very public, PR war that turned the red half of Merseyside, and much of the country's footbal fans, against him.
"It is important to have English players but can you sign them?" the Chilean asked last March, hinting at an obligation to splash out on homegrown players, even if they are not at the level of foreign imports.
"Can you get Sterling? Maybe if you go to Liverpool with £100m you can. If I want an English player in the position of Silva who is there? Maybe Rooney, but who else?"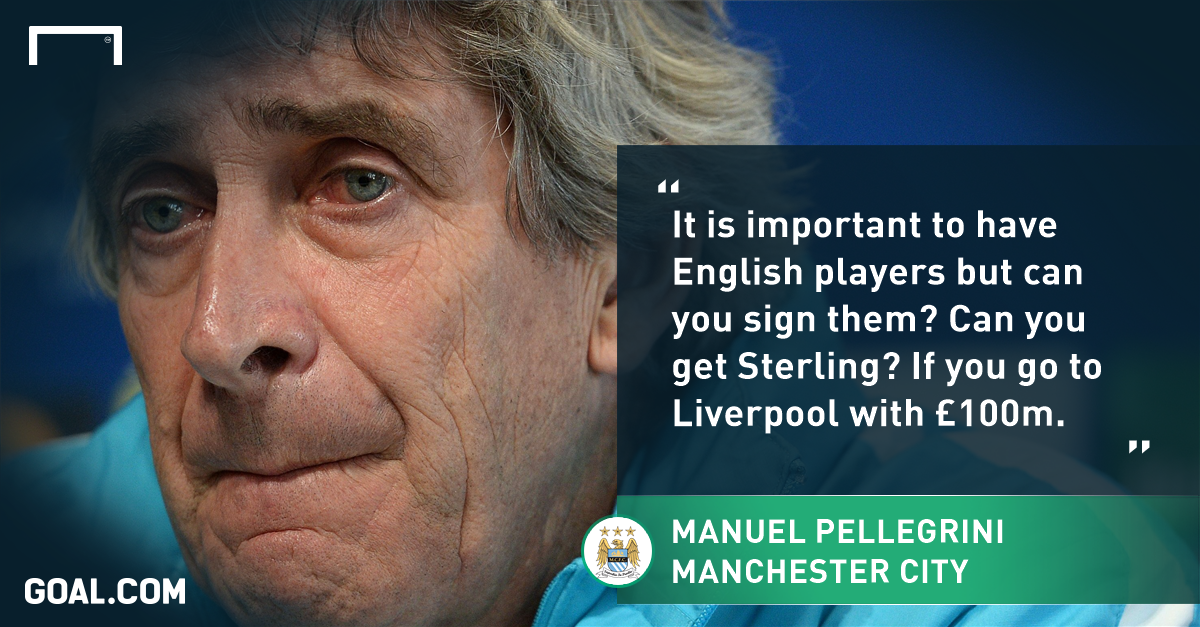 In the end it took just £44m to land Sterling as City - unincumbered by FFP sanctions - went in search of those "special players".
Kevin De Bruyne, certainly, is one. Signed for £10m more than Sterling, he has been the man to take the burden off Aguero's shoulders, the crack who has made the biggest difference in Europe.
Sterling's impact has been less spectacular. He was a key protagonist in City's biggest group stage victories, and his goal ensured they finished top of their group back in December. Since then, though, he has struggled to recapture that early season form.
---


READ MORE

|
Pellegrini: Madrid job about politics
---
Having returned from injury against Newcastle a fortnight ago, he did not get off the bench against Stoke City in the next game and then, when Silva picked up an injury against Madrid a week ago, it was 19-year-old Kelechi Iheanacho who was surprisingly thrown into the breach.
Sterling came on towards the end but surrendered possession far too easily. His best City moments have come on the counter, but against Madrid he twice spurned those kind of opportunities thanks to a poor first touch.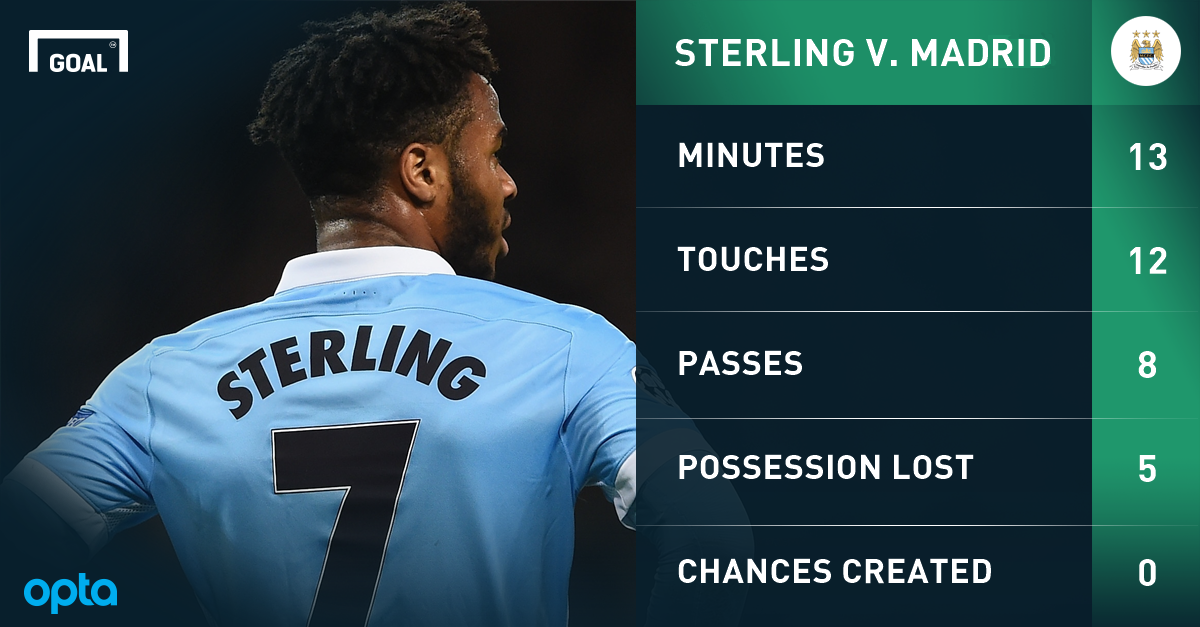 "It's difficult for Raheem to arrive at his best moment after one-and-a-half months when he doesn't play," Pellegrini said on Friday.
"But of course we bought him because he was a player who can make a difference, and also because we are not just evaluating him for just one season.
"He is a very young player, he has a very important future, but of course big players must make the difference in these kind of games."
Sterling has not made the difference in quite some time. Since that delightful winner against Borussia Monchengladbach, he has scored two goals - against Sunderland and Aston Villa - and registered one assist - against Dynamo Kiev - in both the Premier League and the Champions League.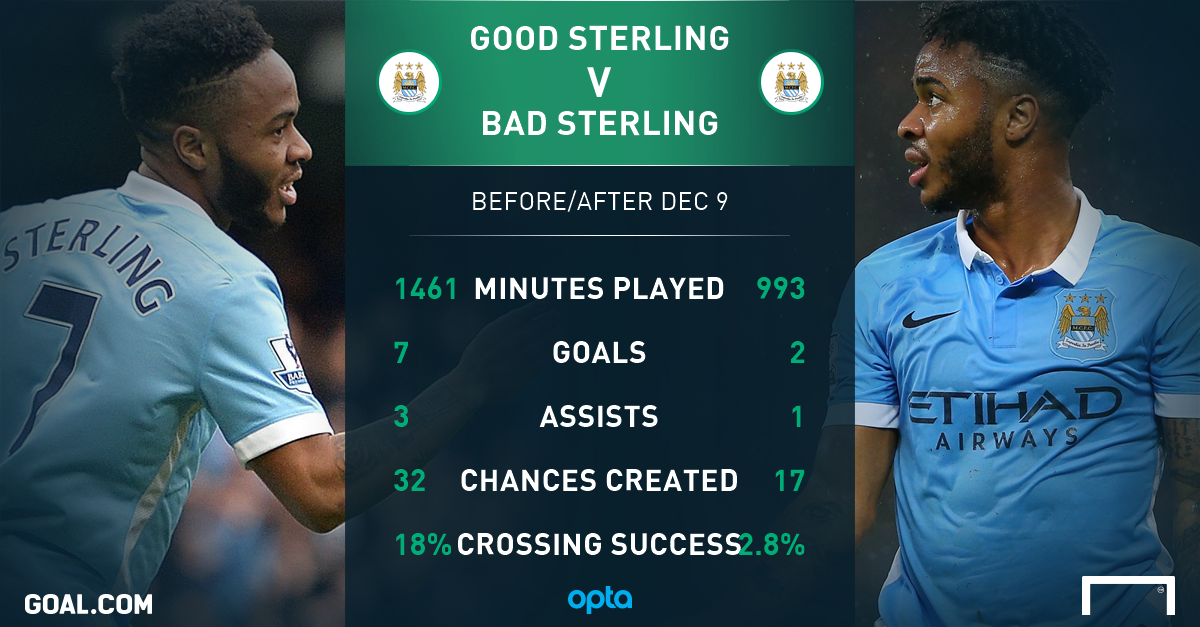 *Premier League and Champions League stats
Even before the groin injury he picked up in March, Pellegrini had kept the 21-year-old out of his team. Silva, needing pain-killing injections to get him through games and demonstrably short of form as a result, was still first choice on the left-hand side.
At the time Pellegrini said there was no particular reason why Sterling was out of the XI, but it was clear he was not performing as expected.
Perhaps the mental toll of facing his former club twice in four days played its part. He missed two gilt-edged chances against Liverpool in the League Cup final at Wembley, where he was given unrelenting grief and was even physically confronted by an angry fan deep inside the stadium long after the game had finished.
Pellegrini then uncharacteristically confirmed he would start at Anfield in their league clash, insisting he was "absolutely sure" the winger could handle the pressure of playing in front of the most hostile crowd of his fledgling career. Sterling was hooked at half-time.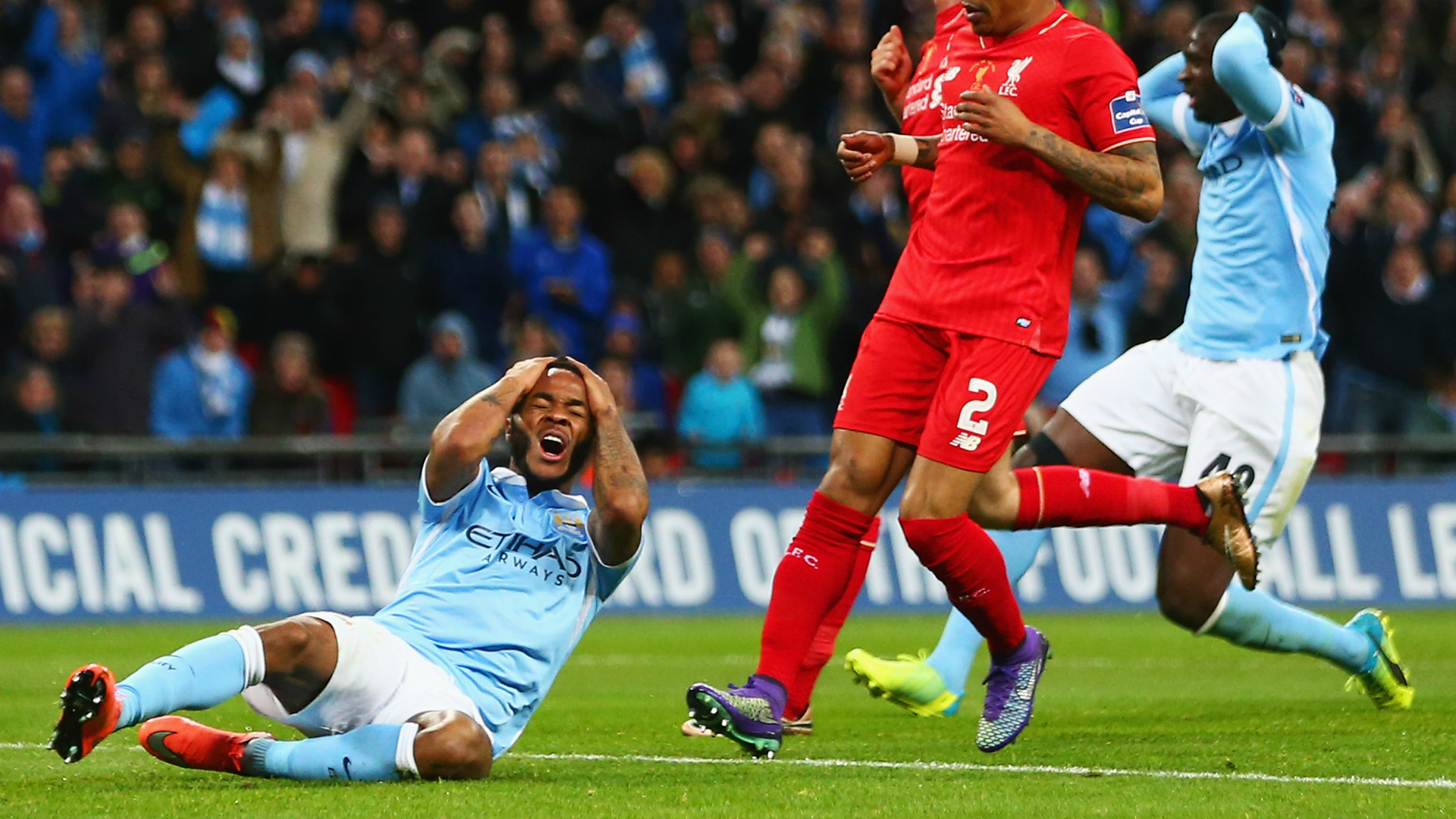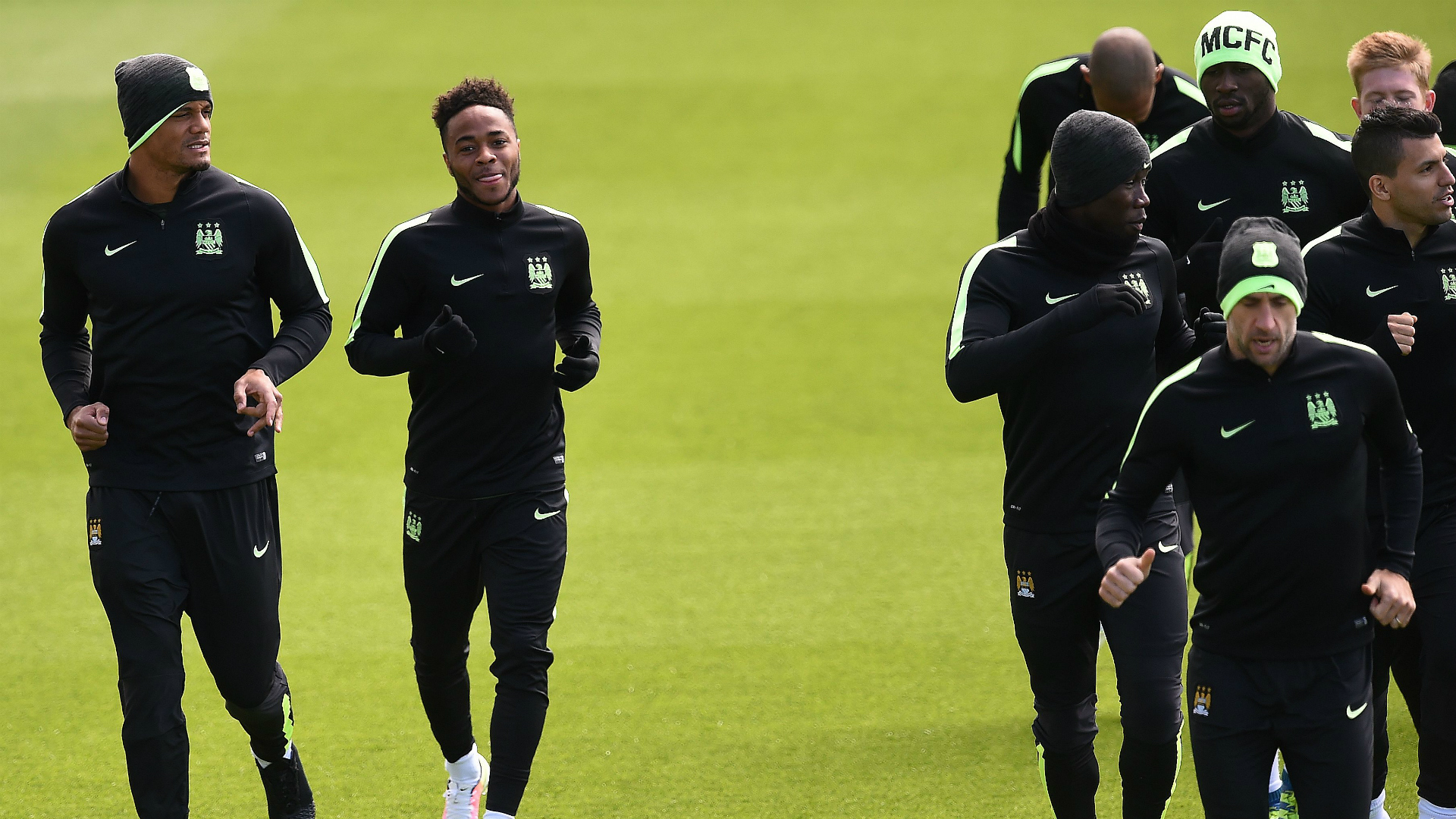 With Silva ruled out of the semi-final clash with Real, Sterling was given the Southampton game on Sunday to show what he can do and win back his place on the left. It was an opportunity he did not grab. Within the first 10 minutes Pellegrini was out on the touchline giving the winger a talking to, and things did not get any better. The most eye-catching thing he did on the afternoon was miss a presentable chance with the game goalless.
His finishing is something Pellegrini has consistently referred to this season. The Chilean makes a point of not analysing his players' performances with the media, but he has highlighted Sterling's need to improve on a number of occasions, even in the aftermath of his first senior hat-trick back in October.
The common consensus around City is that Sterling will repay his lofty fee when Pep Guardiola gets his hands on him. He could go the same way as Kingsley Coman and Douglas Costa, who have shone under the Catalan's guidance at Bayern Munich this season, or Pedro and Sergio Busquets at Barcelona before them. But for every success stories there is also a Bojan or Mario Gotze.
Right now, it is fair to say nobody knows which way Sterling will go. He will either become one of Manchester City's cracks, or fall through them.