---

COMMENT
---
He started the season by cutting a swathe through his club's forward stocks, but his side look likely to end it with nothing to show for their manager's misguided philosophy. As Louis van Gaal surveys the damage of Manchester United's 3-0 defeat to Tottenham on Sunday, he must surely wonder why he didn't give himself more attacking options ahead of the 2015-16 campaign.
The decision to ask Ashley Young to lead the United forward line in the second half at White Hart Lane was the most head-scratching occurrence in a day full of curiosities. How a Premier League club can get embroiled in traffic chaos in the moments before a huge fixture is mystifying. Why their defence fell to pieces the second they lost an 18-year-old right-back making his second start is equally baffling. Yet the Dutchman's selection of Young as a lone striker took the biscuit.
The former Aston Villa star had missed the last 16 United games since pulling a groin against Liverpool in mid-January, with 10 of his 14 starts this term having come as a full-back. While he had an excellent run-in this time last year on his natural left wing, it appeared that Van Gaal had settled on Young as a more defensive presence for 2015-16 and beyond. It may not have pleased everyone of a United persuasion, but at least it made some sense.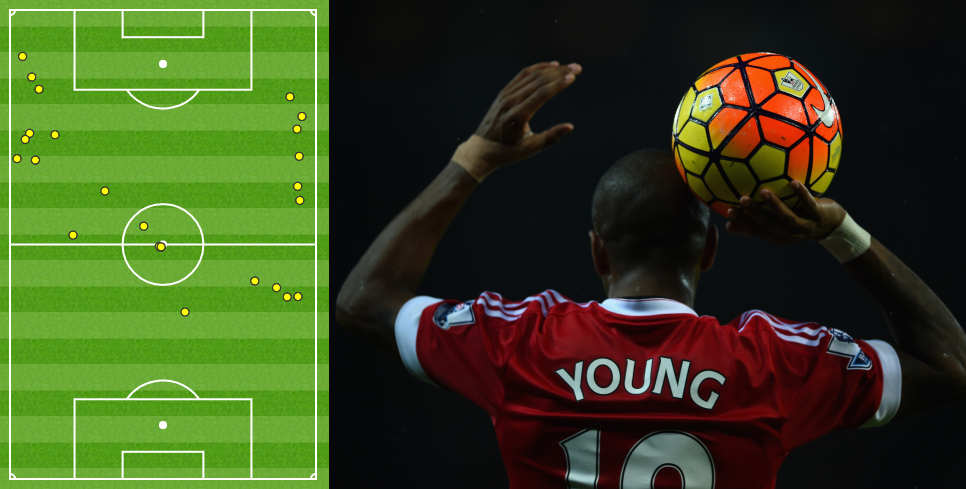 TOUCHMAP |
Ashley Young failed to have a single touch inside the box at White Hart Lane (via Opta)
When he made his first-team comeback by replacing Marcus Rashford at the interval on Sunday, it looked likely that he would return to the left of midfield to allow Anthony Martial to lead the line as he has done so often to great effect since arriving from Monaco in September. To say United fans were flabbergasted at the sight of Young playing the No.9 role is an understatement of significant magnitude.
Van Gaal claimed later that he thought Young could add something Martial could not. "I wanted more runnings in behind," said the United boss. "Anthony Martial is more a player who wants the ball in to his feet, so when I want runs in behind it is better to give that to a player who is willing to do that."
Quite why he called on Young to fulfil that role rather than Memphis Depay is open for argument, but either way it underlines an issue which is all of Van Gaal's own making. United had a single shot on goal in the whole match, and the most worrying issue is that such statistics are simply par for the course now.
They needed a little something extra in the opposing half in the second half on Sunday. A bit of striking nous, a real challenge for Spurs' untroubled defence. Young was not the answer. As the 30-year-old struggled to show any kind of natural movement and rarely managed to foster attacks into Spurs territory, minds were quickly cast back to United's transfer campaign of last summer.
Martial might well have been added to the ranks in a big-money deadline day deal but Van Gaal had by that time overseen a widespread cull of attackers. Robin van Persie had been sent to Fenerbahce, Javier Hernandez left for Bayer Leverkusen, while promising young front man Angelo Henriquez was expedited to Dinamo Zagreb. Then, of course, there was the Angel Di Maria transfer to Paris Saint-Germain, while Nani was also sold without really being replaced.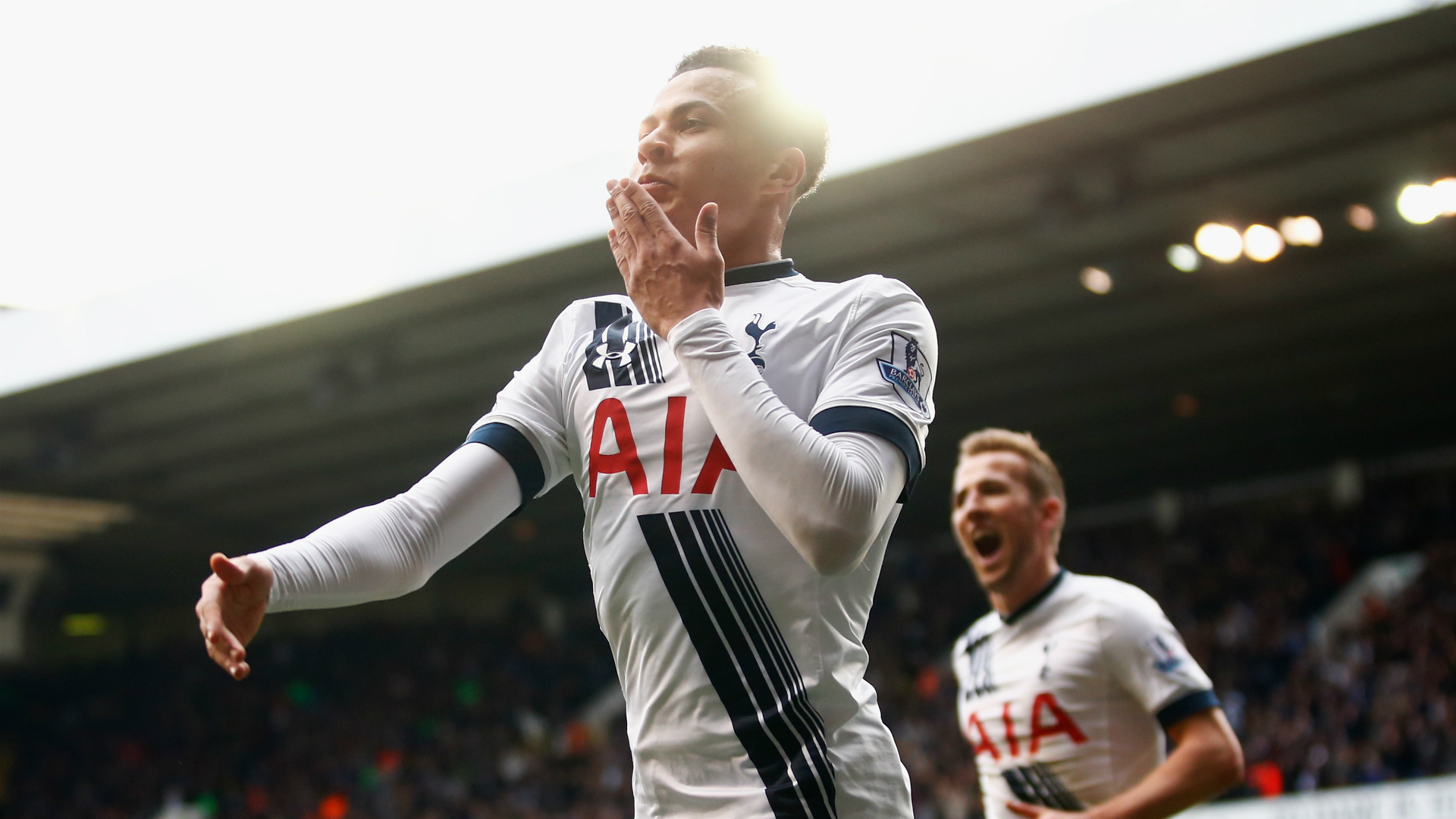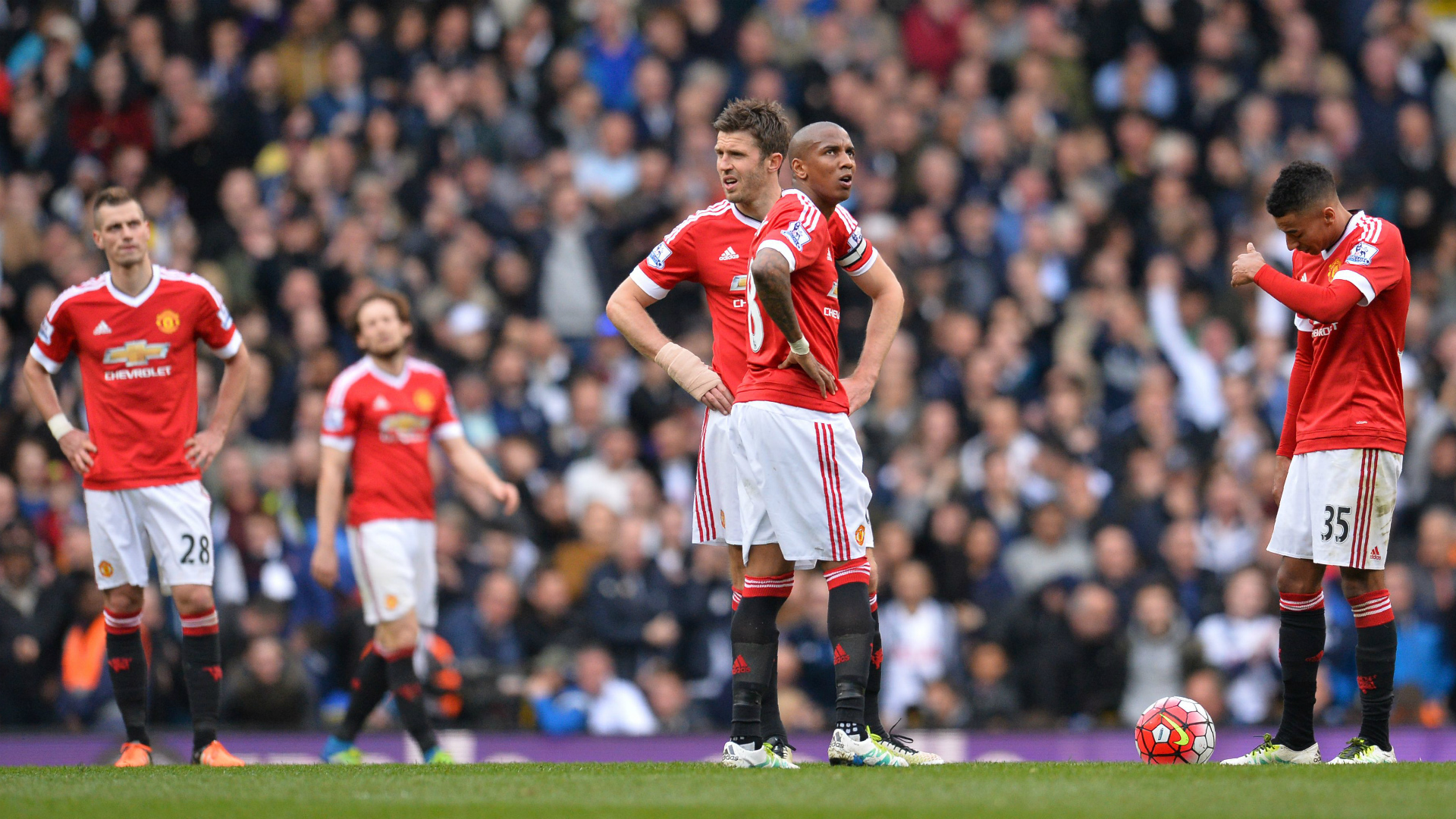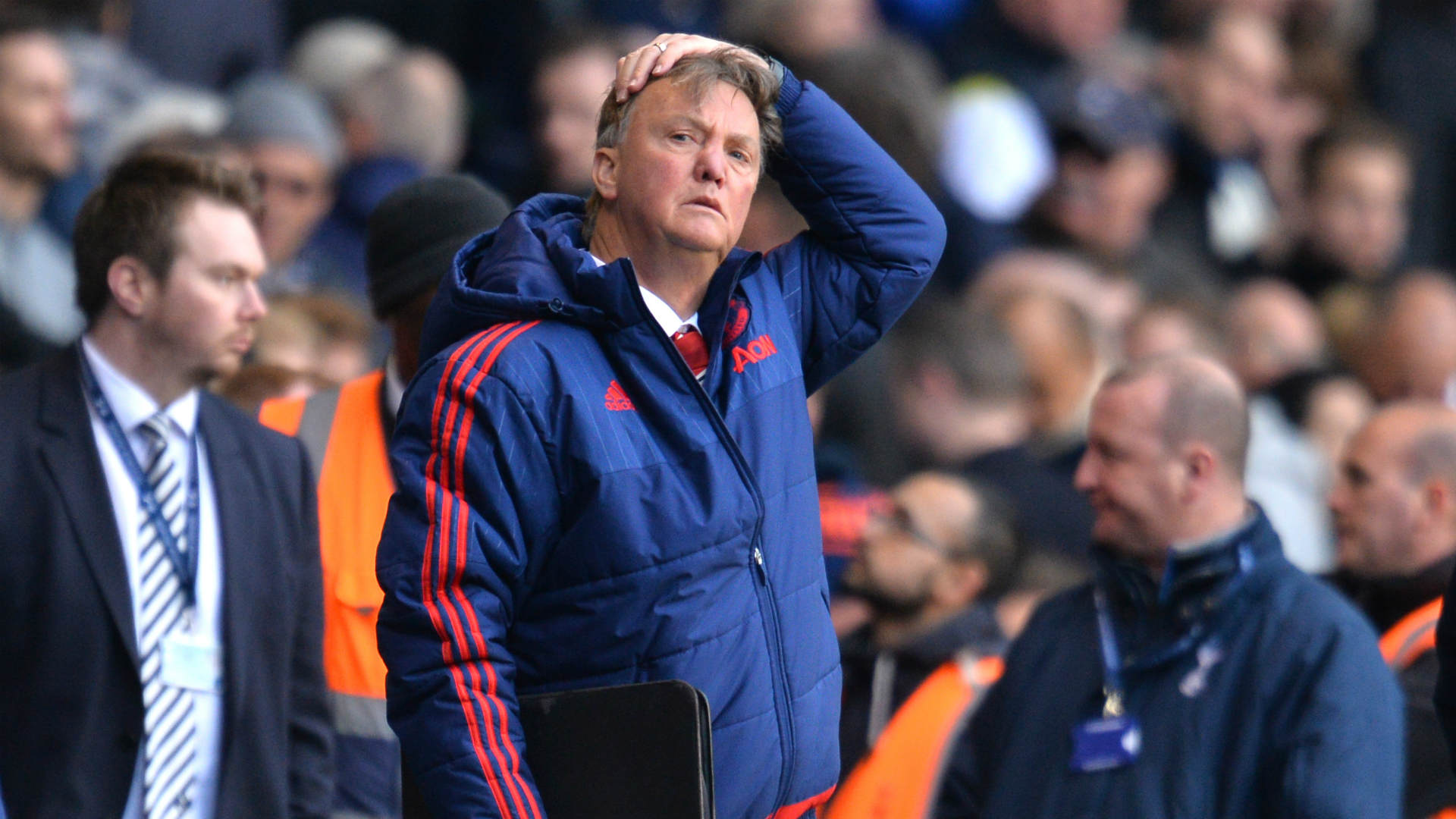 There was always a fear that numbers would be a problem, and that proved to be the case during the injury crisis which left Van Gaal shy of 15 of his first-team squad during the winter. But the lack of depth has also compromised the Dutchman's table of options.
In a season during which Hernandez alone has netted 16 goals in the Bundesliga, United's Premier League total is their worst in 26 years. No longer do they have guaranteed goal-getters to turn to, and after seeing Will Keane return from an underwhelming loan spell with Preston only to get injured Van Gaal got lucky with the unexpected rise of Rashford. Now that he needs an alternative to the young star, the manager has been left desperately employing a makeshift full-back in attack.
There are clearly a number of doubts about the 64-year-old's tactics in light of his reasoning for employing Young so wildly out of position, but even if you agree with his logic there have to be questions raised as to the lack of foresight. A squad should be built with a view to cover as many eventualities as possible, but one can surely not believe that Young was ever considered as a suitable striking alternative.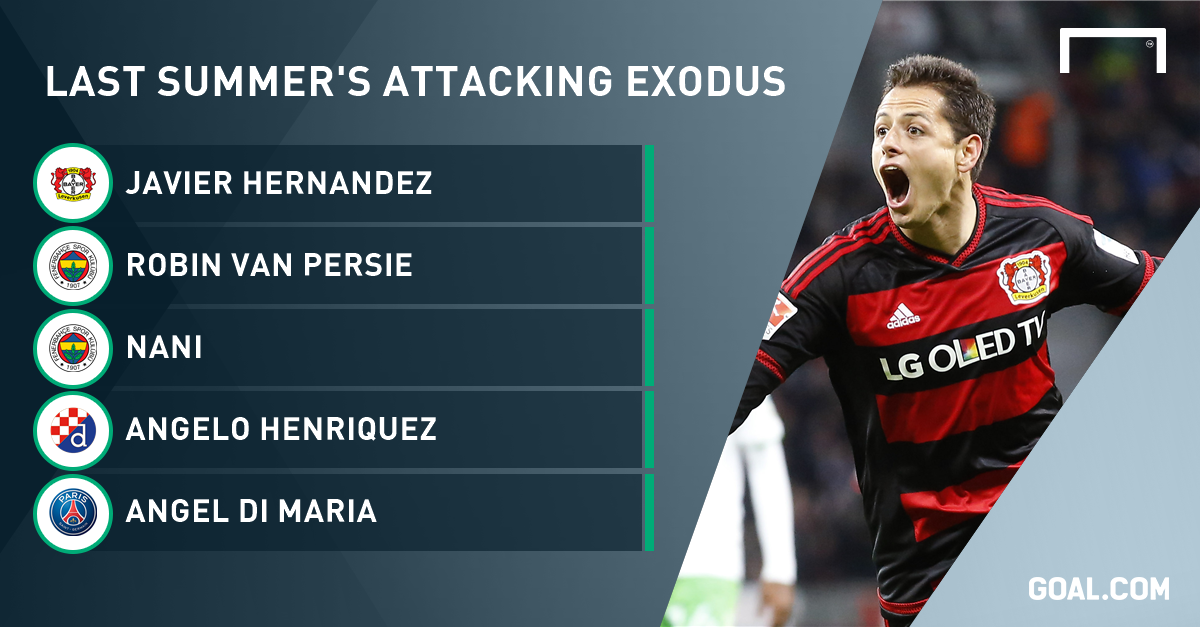 This looks set to go down as another failure of a Manchester United season. Barring a collapse by one or both of Arsenal and Manchester City, Van Gaal will suffer the same fate as David Moyes in his single campaign in charge two years ago.
It will also go down as the season in which United needed a Van Persie but got a Marouane Fellaini. When they were looking for a Danny Welbeck, all they had was a Keane. And when Hernandez was required, it was Young they had to turn to.
Van Gaal's philosophy is one which has resulted in United making fewer and fewer real scoring chances, led to a record-low number of goals and left them short of anything like the attacking options a club of their stature should have. The words 'philosophy' and 'failure' are likely to forever be synonymous with the Dutchman's Old Trafford reign.