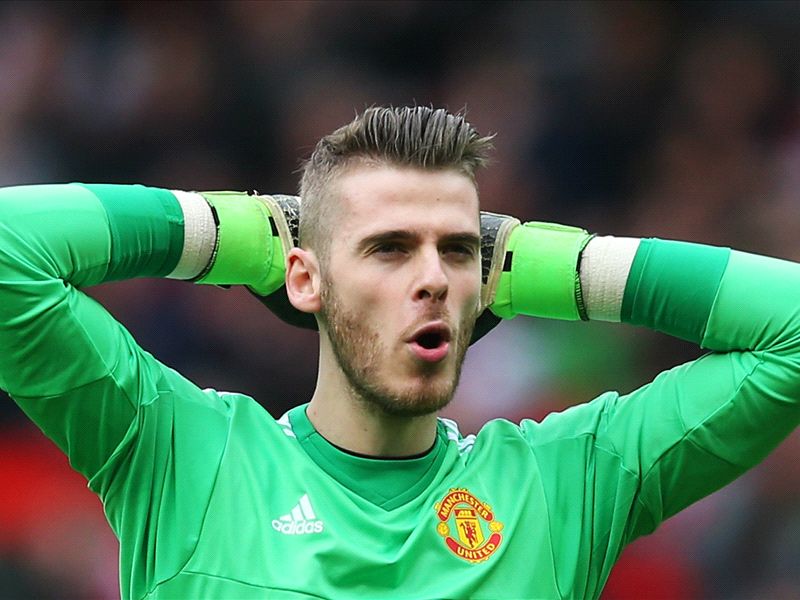 Sir Alex Ferguson has revealed that
David de Gea's
brilliant potential earned him a place at
Manchester United
, beating out fellow candidate Manuel Neuer.
The former Schalke goalkeeper went on to move to Bayern Munich, and has lifted both the Champions League and World Cup so far in what has been a brilliant career.
But Ferguson admitted that he plumped for De Gea to replace the retiring Edwin Van der Sar on his goalkeeping coach's advice, and has never regretted the decision.
"Eric Steele had been scouting David de Gea for quite a while, but then Neuer came on the scene at Schalke. And I think Schalke would've been happy if we'd have gone and taken him," Sir Alex said to Sky Sports.
---


READ MORE

|
Man Utd maintain top-four charge as Martial stock rises
---
"So my problem was Eric, because he was adamant that we must take De Gea. I said 'but Eric, the boy Neuer is the complete unit; he's mature, his physique is unbelievable', and he says 'yeah, but in three years' time, De Gea will be better'.
"I said 'that's a statement'."
According to the Old Trafford legend, one visit to see De Gea star for Atletico Madrid was enough to convince him.
"Eric and I went out to watch him (De Gea) against Valencia away, and the things he'd been speaking about - his agility, his confidence, his speed - were evident," he recalled.
"And Eric had been building a relationship with his parents, and was so adamant, that I had to trust him - and I'm glad I did, because he was right."