---

COMMENT
---
Louis van Gaal
left the Etihad Stadium with a huge smile on his face on Sunday. A 1-0 victory over
Manchester City
would make any Manchester United manager proud, but the Dutchman has more reason than most to revel in such results given the constant questions over his future which continue to dominate the narrative of his club's season.
No matter how many personal assurances he has been given by executive vice-chairman Ed Woodward, the United boss knows the score. After a season in which the club have fallen a long way short of expectation – regardless of how their run-in pans out – the constant speculation linking Jose Mourinho to the Old Trafford hot-seat is perhaps understandable.
Van Gaal admitted on Thursday after the Europa League exit at the hands of Liverpool that his side have underachieved in 2015-16, and while he tried to qualify his assertion by saying unforeseen factors – not least a crippling injury list – have played a role, there can be no covering for the reality that he failed to deliver what his superiors expected of him.
For many, that has automatically led to the presumption that Mourinho will be leading United into their Premier League assault next season. Jobless for the last three months, the ex-Real Madrid and Chelsea boss is by some margin the most attractive proposition on the market. But in truth there is a broad spectrum of possibilities between the current reality of Van Gaal holding the reins and the suggested alternative of the brash Portuguese taking charge.
A derby victory was just what the doctor ordered for Louis van Gaal amid the latest raft of rumours, and his tactics were key to the 1-0 win over City.

Posted by Kris Voakes on Sunday, 20 March 2016

Mourinho seems to have lined up a new player for United every week, depending on what you read. There was also the claims he would take over from the struggling Van Gaal back in December, which led to a number of red Mourinho scarves being sold outside Old Trafford before the draw with Chelsea.
Since then we have had various reports of the Portuguese flashing a leg at United, but all the while the club have turned away without so much as a blush. Even Saturday night's claims that Mourinho has signed a pre-contract agreement don't quite add up whereby the 53-year-old surely cares more about his managerial stock and public image than some £15 million payoff in case of rejection.
And there's certainly been nothing from the United end to suggest the former Chelsea boss will be up next in the queue of managers hoping to emulate Sir Alex Ferguson and bring back the glory days. While Mourinho and his allies have led a huge number of people to believe that his succession to the throne is a foregone conclusion by driving the agenda, the Red Devils clearly have their reservations. There has been nothing stopping them from replacing Van Gaal with his former Barcelona side-kick for the past three months, except of course the sizeable concerns held by a number of key club figures.
Ferguson, Sir Bobby Charlton and David Gill are all widely believed to be in the anti-Mourinho camp, and any eventual appointment of the Portuguese would be led by those in the boardroom with a more commercially-based CV.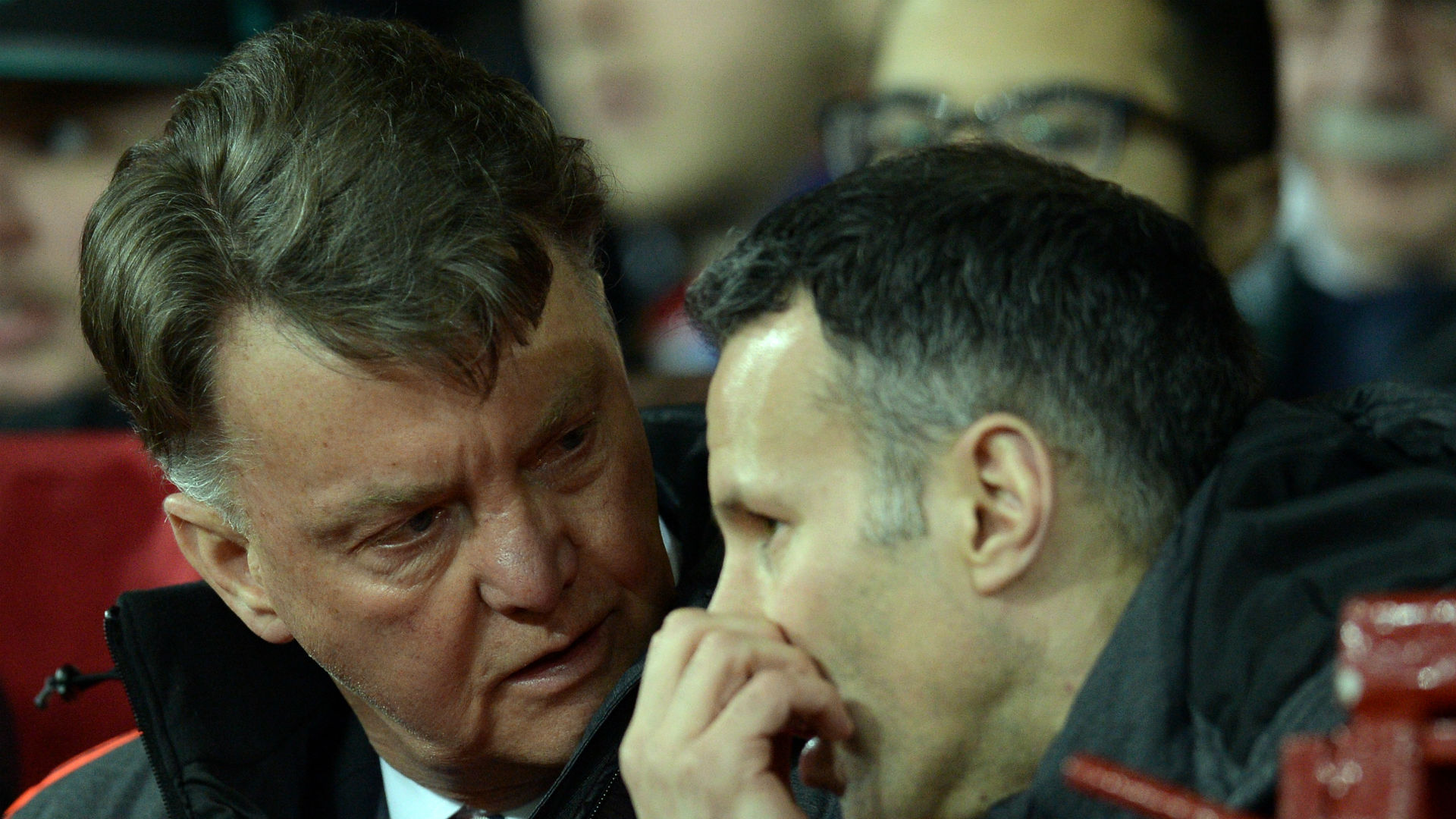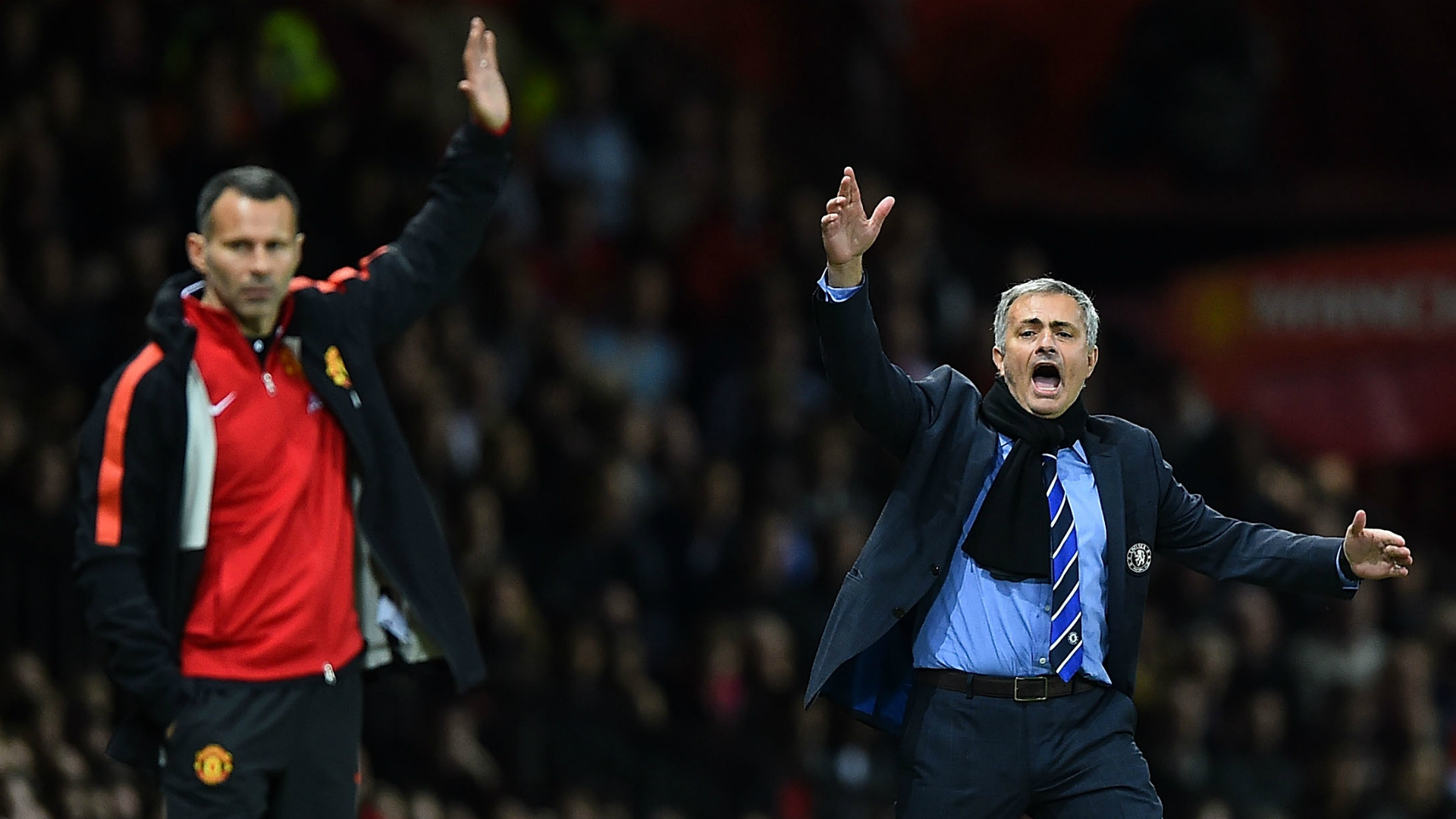 Woodward has yet to publicly throw his weight behind Van Gaal, despite the reality that a second managerial failure in his three years in the role would likely paint a bad picture of his merits despite big financial gains on the back of intelligent commercial deals. He knows how big a marketing coup it would be to bring in the face of modern football management, but he also wouldn't want to rock the boat with his contemporaries.
For Ferguson and Charlton, Mourinho is a caustic figure, a short-termist at odds with United's long-term vision and values, while Ryan Giggs is the very personification of Manchester United. The Welshman played in the club's first team for almost a quarter of a century, racking up more appearances than anyone else in the Reds' long history. He has already briefly managed the club and is meant to replace Van Gaal in 2017 to fulfil his destiny as United's long-term boss.
But should Van Gaal's failures this term be deemed a sackable offence, there appears little appetite for rushing Giggs into the role for the sake of handing him an expensive mess of a first-team squad.
Van Gaal has been entrusted with the ear of Woodward in early talks relating to potential moves in the summer market, despite his returns this season being hugely undeserving of continued employment. Yet you can see why a club would err on the side of caution given the quandary they appear to have over the big decision they are being forced to make.
---


READ MORE

|
RUMOURS: Man Utd want Costa

---
Van Gaal has admitted himself that he has fallen short, but is well within reach of the Champions League spot and FA Cup triumph which would rescue something from the most unpredictable season on record. Giggs is favoured by the footballing royalty within the corridors of power, but there are question marks as to whether he is too raw to lead an overhaul. And Mourinho's abrasive, short-termist approach isn't what United want, but his ability to make the club relevant again is attractive.
The result is that there is a mood of rampant indecision around United. They have spent much of the season promoting inaction, and allowing fate to decide their future for them. But a very definite air of ambiguity remains as to what move they might make next.
So if you think you know exactly what Manchester United have planned for next season, you're either wrong or you're one step ahead of the club itself. Because right now, they don't seem to have any idea which direction to move in next.