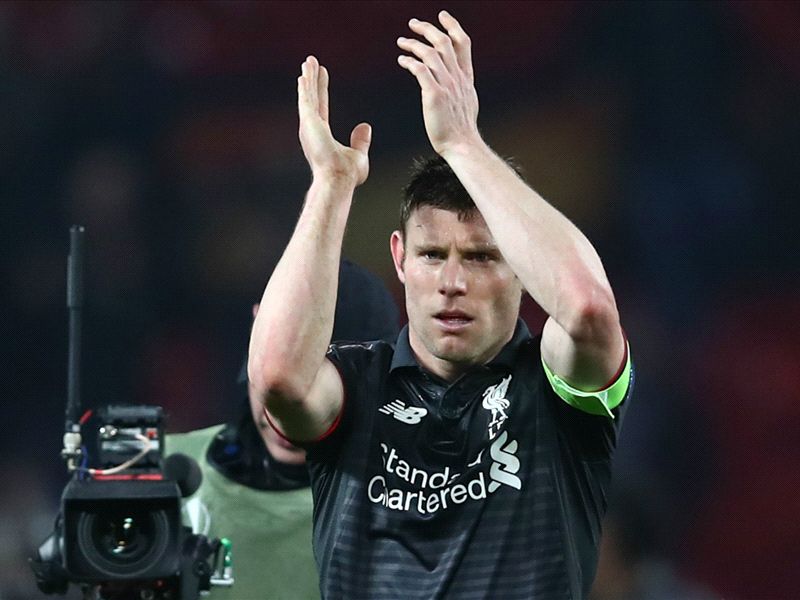 James Milner admitted full-back is not where he'd like to be stationed for Liverpool, but he was happy to slot into the role to help the team advance to the Europa League quarter-finals at the expense of Manchester United.
The England international missed the first-leg of the last-16 tie at Anfield due to illness, but was back in the starting line-up at Old Trafford to deputise on the left of defence for the hamstrung Alberto Moreno.
The 30-year-old executed his duties well in the 1-1 draw which saw Liverpool progress 3-1 on aggregate, knowing exactly when to attack or hold, and his positional play was excellent.
However, one of the core reasons Milner departed Manchester City for Merseyside was their unwillingness to use him in his preferred central midfield berth, and he does not want his versatility to count against him again.
Typically though, he was more concerned with what Liverpool needed on the night.
On featuring on the left flank, Milner said: "It was different. The manager asked me to play there, and I'll always do what's best for the team.
"I wasn't really comfortable there. It's not a position I want to play, but the team comes first before any individuals and we got the result we needed which is all that matters.
"I'd probably rather play left-back than right-back to be honest, but it helps that I had very good players around me. Mama [Mamadou Sakho] was talking all the time and he played very well as all the back four did really.
"The manager told me how he viewed the game and what he thought I needed to do. Obviously you do the job to the best of your ability and I've been around long enough, have filled in at different positions so you always try to learn so you know what to do in whatever roles you're moved into."
Milner revealed Liverpool were prepared for United to strike back on Thursday night after they were floored 2-0 at Anfield last week.




When Anthony Martial converted a penalty, the hosts were in the ascendancy, but the Reds knew a goal would effectively kill the encounter.
Philippe Coutinho scored a stunning chip just before the interval to ensure Liverpool became the first English team to eliminate United from European competition.
"They were confident first half, but I think we remained relatively calm," said Milner.
"They were always going to have moments where they got on top, but we just needed to stay in the game and remember our situation.
"We knew that if we got a goal during any stage of the game really, it was going to be difficult for them.
"We managed to do that, it was good timing just on half-time. That quietened their crowd and we came back out, we had chances, so did they but their keeper made a couple of great saves as well.
"We're disappointed we didn't win the game, but we did the job and are in the hat."