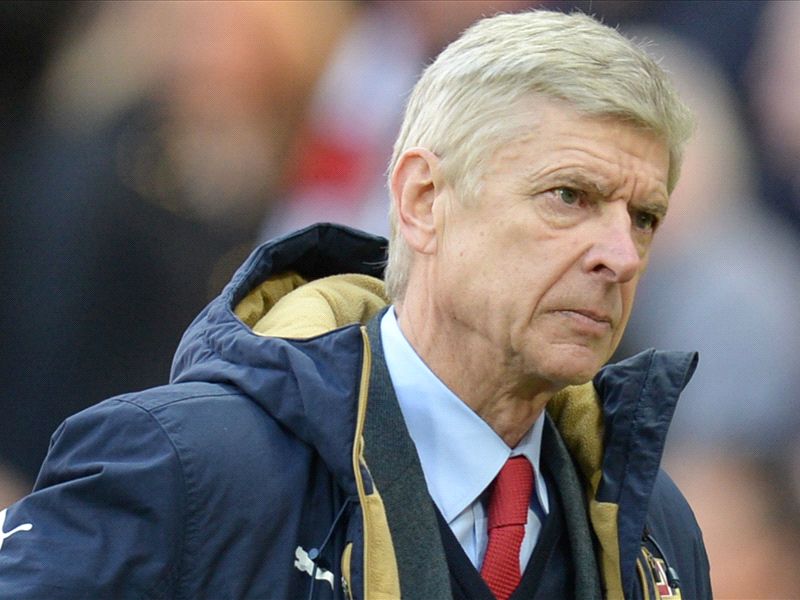 When the third Manchester United goal hit the back of the net, Arsene Wenger flung an arm in the air in disgust and muttered something to the heavens.
It is more likely that he was cursing the Gods than asking for some sort of divine intervention.
Arsenal were beyond help at Old Trafford on Sunday afternoon.
Given the circumstances, this was as bad a performance as Arsenal have produced all season as their Premier League title chances took a huge hit with this 3-2 loss to United.
It was a totally avoidable result and one that leaves the Gunners five points behind league leaders Leicester and three off second placed Tottenham.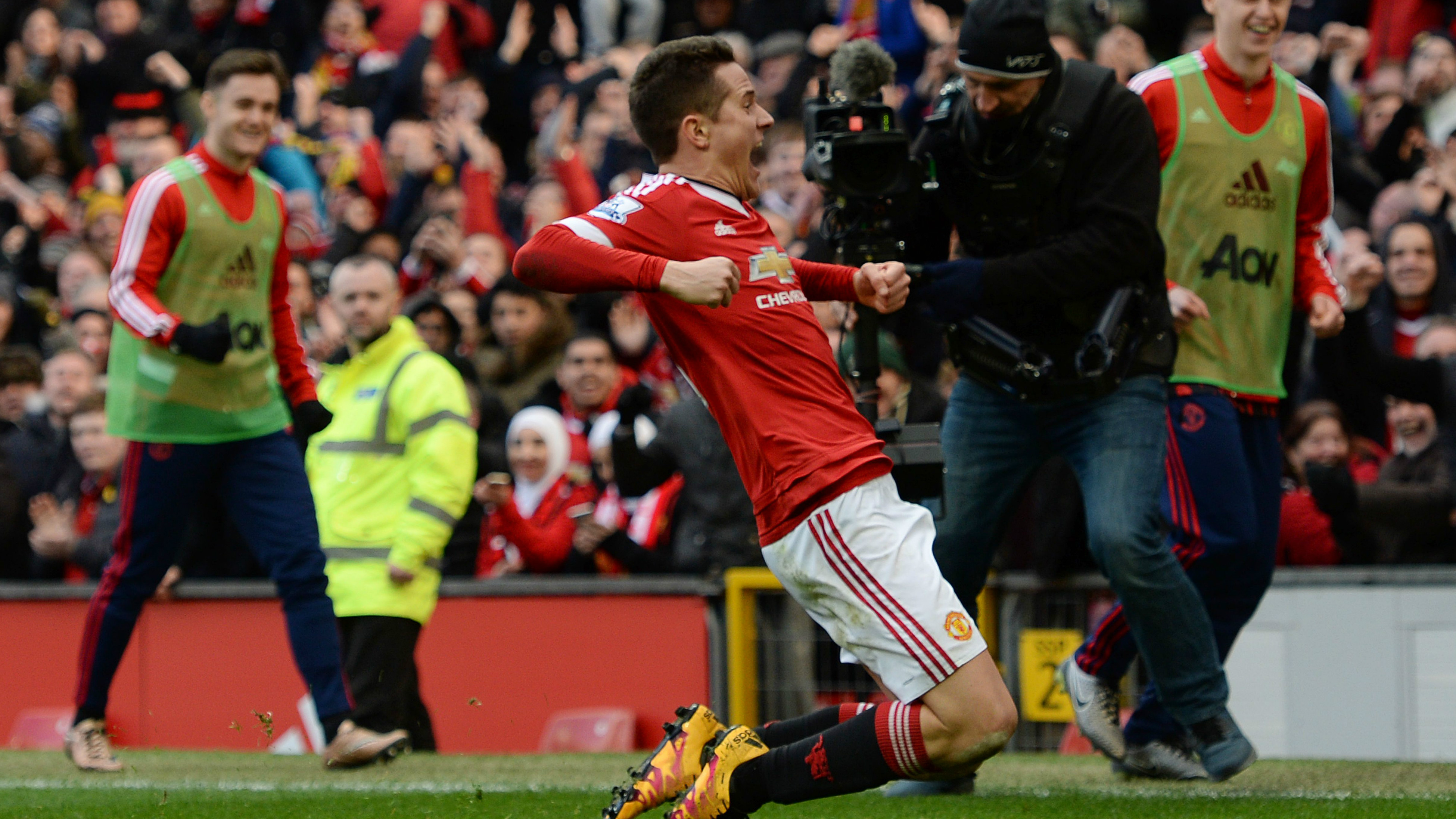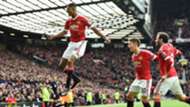 Wenger spoke in the build-up to the game about his belief that there is a better focus and stronger mentality in the current Arsenal squad compared with previous years when their title chances fell away.
They will never get a better chance to win the league for the first time since 2004 but on this evidence, they are going to choke again.
Heading out of the Champions League in the last 16 stage and their title chances potentially slipping away. Arsenal supporters have every right to fear that Wenger and his players will fail to prove them wrong this season.
Against a United side that have struggled for goals all season, Arsenal gifted the hosts all three of their goals courtesy of some utterly appalling defending.
Gabriel was particularly culpable, making mistakes for both of Marcus Rashford's goals as United took a 2-0 lead, firstly with a dreadful clearance and then by allowing the striker to head in virtually unmarked.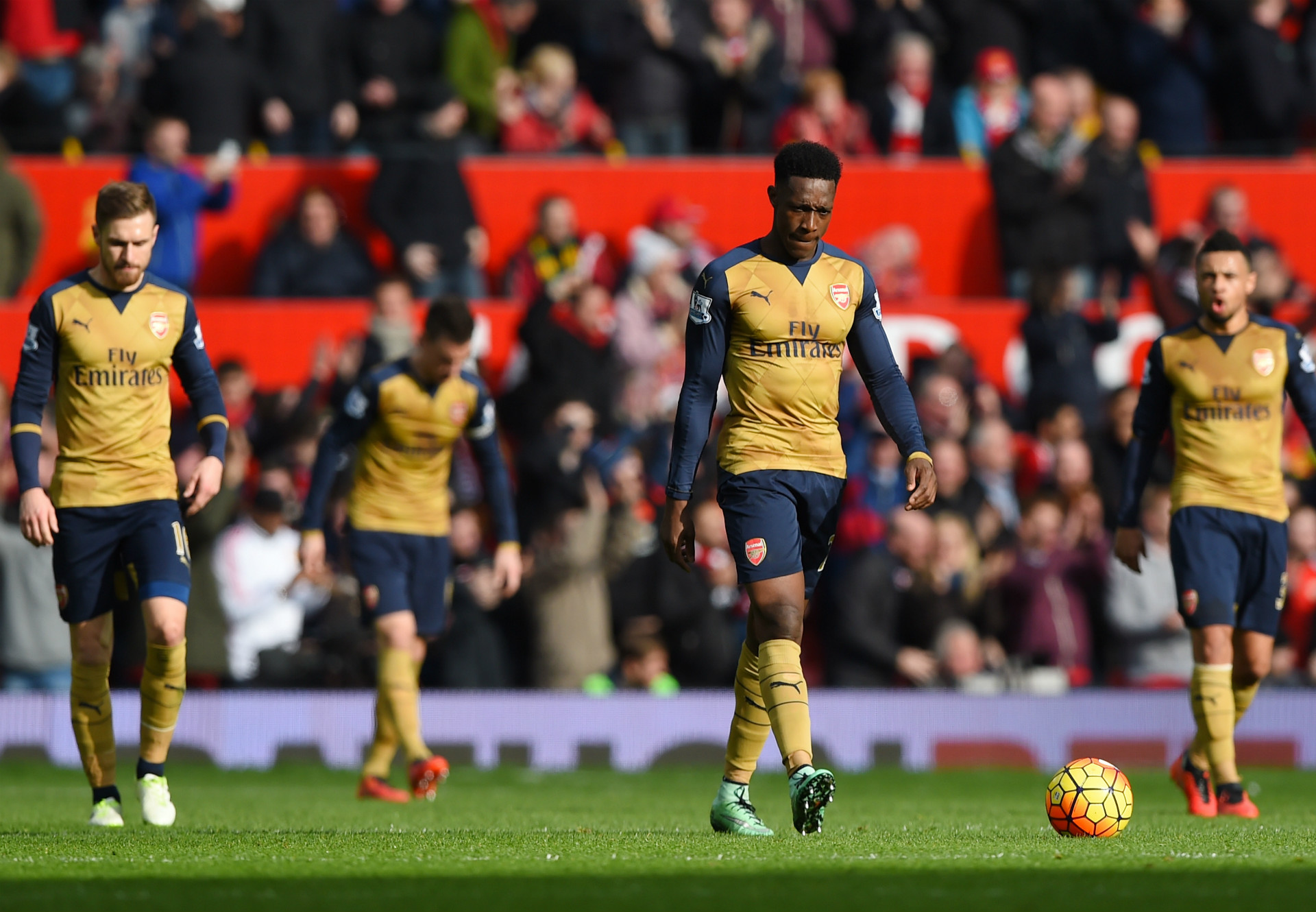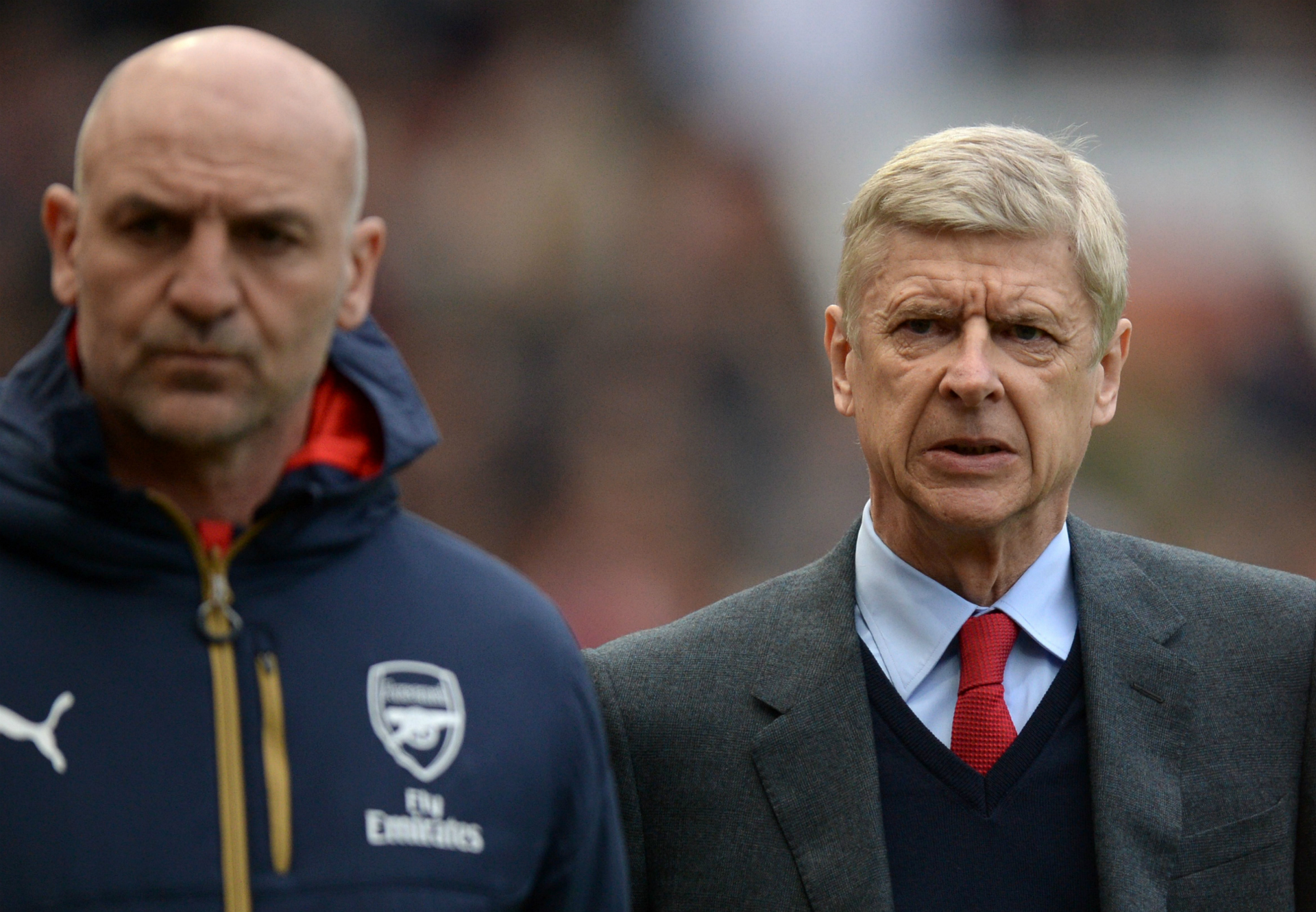 The Gunners came into the game having failed to win their previous eight league games at Old Trafford, but as big favourites against a United side enduring a poor season and ravaged by injuries.
The blueprint for Arsenal coming into this match must surely have been the ruthless 3-0 evisceration of United when the sides met in October.
It was a performance they have since been unable to repeat.
Arsenal took on a United back four that included two central midfielders playing out of position at centre-back, a right-back making his second Premier League start and a left-back who had not started a match since November.
Yet Arsenal were passive, appearing to assume that their greater quality would automatically guarantee them the points.
Only Mesut Ozil can return to London with any sense of pride in his performance. The German set up a glorious chance for Nacho Monreal early on, provided the free-kick for Danny Welbeck's goal and scored Arsenal's second himself.
Without Ozil, Wenger's men would be nowhere near the top of the table.
As it is, they are once again kissing the title goodbye anyway.