---

EXCLUSIVE
---
John Arne Riise says that while Steven Gerrard was a great leader for Liverpool, former Roma team-mate Francesco Totti was "like a God".
The Norwegian played with former Liverpool captain Steven Gerrard at Anfield but found Totti to be a more influential and ubiquitous presence, both on and off the field.
For the full-back with the sweet left foot, sharing a dressing room with Totti was just one of the many highlights of a career that has taken in stints in France (Monaco), England (Liverpool and Fulham), Italy (Roma), Cyprus (APOEL) and India (Delhi Dynamos).
Here, in an exclusive interview with
Goal
, the 35-year-old discusses his experiences playing alongside and under some of the biggest names in the modern game.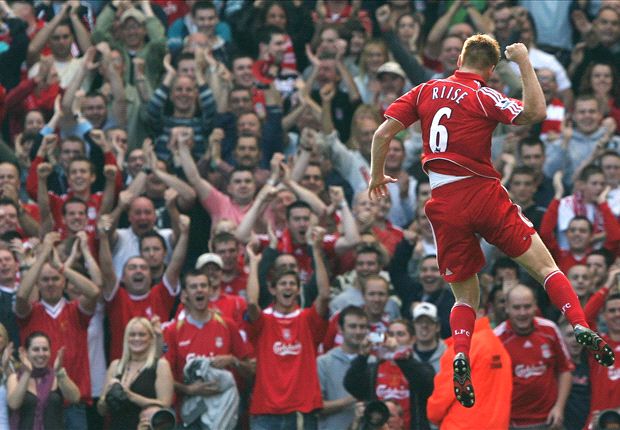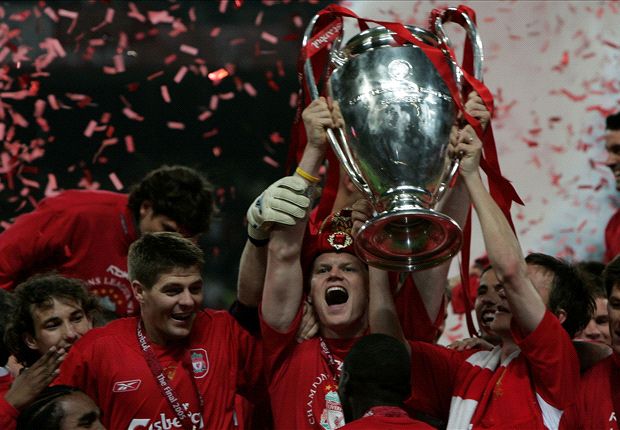 Goal:
When you were young, you were considered a huge talent within Norwegian football. Martin Odegaard now finds himself in the same situation. How can a player like him, a 17-year old playing for Real Madrid, cope with the pressure?
Riise:
"First of all, it is important to have people around you who believe in you. His father always helps him to make the right decision. Moreover, when you get to know him, he seems older than he is. He thinks with such maturity - despite being still a teenager. Naturally, people expect a lot from him since he plays for Real Madrid, but I think he can be successful in the near future, especially for Norway."
Goal:
Like Odegaard, you left your country after a single year. Did you encounter a culture shock when you went abroad?
Riise:
"Besides playing with my Norwegian club, I also used to play with the national team at youth level and that is how Monaco spotted me. It was difficult for me because I did not speak French, and they did not speak English. I was happy to be a professional footballer but I had to put in a lot of effort in order to feel at ease in France. Learning the language was one thing I had to do."
Goal:
You joined Liverpool in 2001 but probably had your best season at Anfield four years later under Rafael Benitez, winning the Champions League together. What are you memories of your time playing for Benitez and do you think he was harshly treated at Real Madrid?
Riise:
"He knew that he was going into a tough job. I was very happy when he was appointed as coach of Real Madrid as I admire him a lot. In fact, I am still in contact with him and I also met him last summer, during Madrid's pre-season tour in Norway. He lost only a few games at Real Madrid, so I was very sad that he was sacked. But it could have been that his playing style was not what was expected of Real Madrid."
Goal:
What are your memories of that sensational Champions League success in 2005, when Liverpool came from 3-0 down at half-time against AC Milan to draw level and then triumph on penalties?
Riise:
"It does not get any bigger than that and you do not realise what you have done until you watch it over and over again!"
Goal:
In terms of the final, what went on in the dressing room at half-time? What brought about that remarkable comeback?
Riise:
"Nothing special happened. We were losing. Rafa Benitez changed a couple of things. First, Djimi Traore was going to be changed but then Steve Finnan was injured, so Traore remained on the pitch. Then Rafa just changed the system to 3-5-2. We started to hear the fans singing the famous 'You'll Never Walk Alone' song and we were all lifted by that. Myself, [Steven] Gerrard and [Jamie] Carragher were all angry and we started to motivate the team. We just needed an early goal..."
Goal:
Of course, Jurgen Klopp is now in charge at Liverpool. He has had a mixed start to his coaching career on Merseyside but do you think that he is the right man for the job?
Riise:
"I was very happy when he was appointed Liverpool manager. He demands a lot of effort, hard work and high pressing. His style suits the club perfectly. Unfortunately, in recent years, the club has not been challenging for titles and a club like Liverpool should always be challenging for titles, season after season."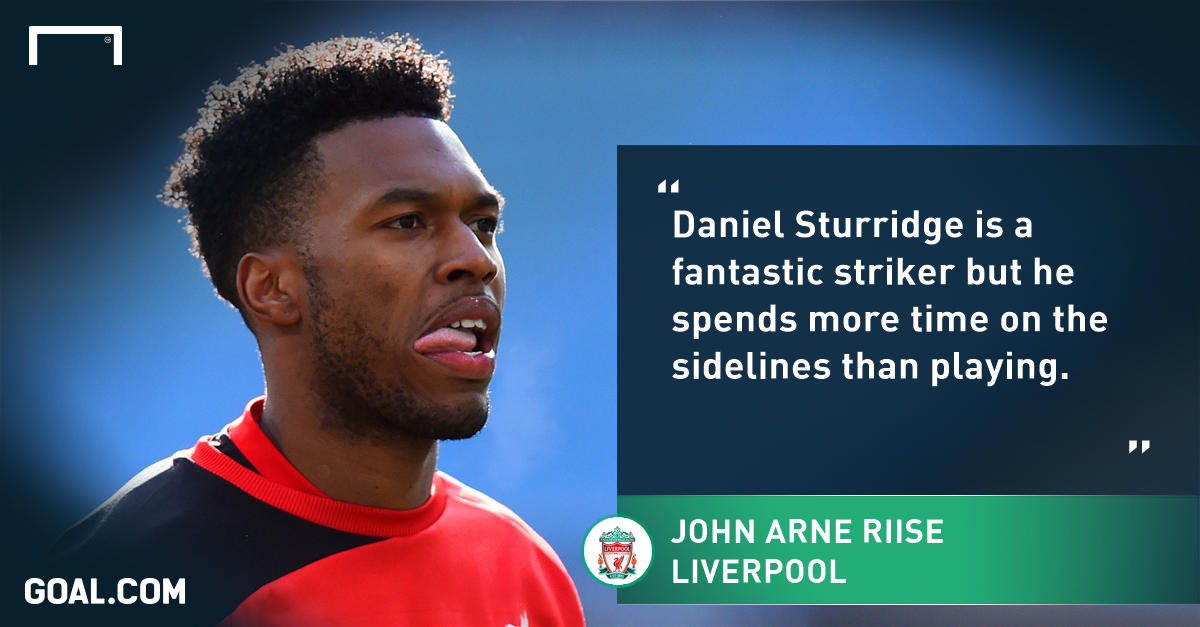 Goal:
As one of the best full-backs to have played for Liverpool over the past 10 to 15 years, do you think that the team's current problems can be attributed to their defensive deficiencies?
Riise:
"I think that the central lines in every department have to be changed. I think we need a goalkeeper, a real leader at centre-back, a central midfielder and also a centre-forward. Daniel Sturridge is a fantastic striker but he spends more time on the sidelines than playing - and that is not good for the club."
Goal:
Of course, you eventually left Liverpool in 2008 for Roma, who were in Champions League action last Wednesday. The
Giallorossi
were beaten 2-0 at home to Real Madrid in the first leg of their last-16 tie but were you happy with how your old side performed under new coach Luciano Spalletti?
Riise:
"Yes, because they played really well. They pressed high and they were brave. Finally, Roma are playing as Roma again. The final scoreline was harsh on them: they deserved to score and maybe a draw would have been a fairer result. For me, Liverpool and Roma are huge clubs and, because of the way both clubs treated me, I never miss any of their matches."
Goal:
What do you think that the returning Spalletti can do for the club?
Riise:
"It is nice to have him back. He was the one who brought me to Roma. He is a very tough coach as he demands a lot of hard work, but I mean that in a positive way. I think that he can bring success back to Roma but also bring the fans back to the stadium. However, Rudi Garcia also did a good job there, so they still have to be grateful towards him for everything he achieved."
Goal:
The Roma fans can sometimes be very demanding. Is that a fair comment?
Riise:
"Actually, I just think that they expect nothing less than hard work. For me, that was easy, because I always gave 100 per cent and that is why I have always had a good relationship with the fans. I always tried to represent them well."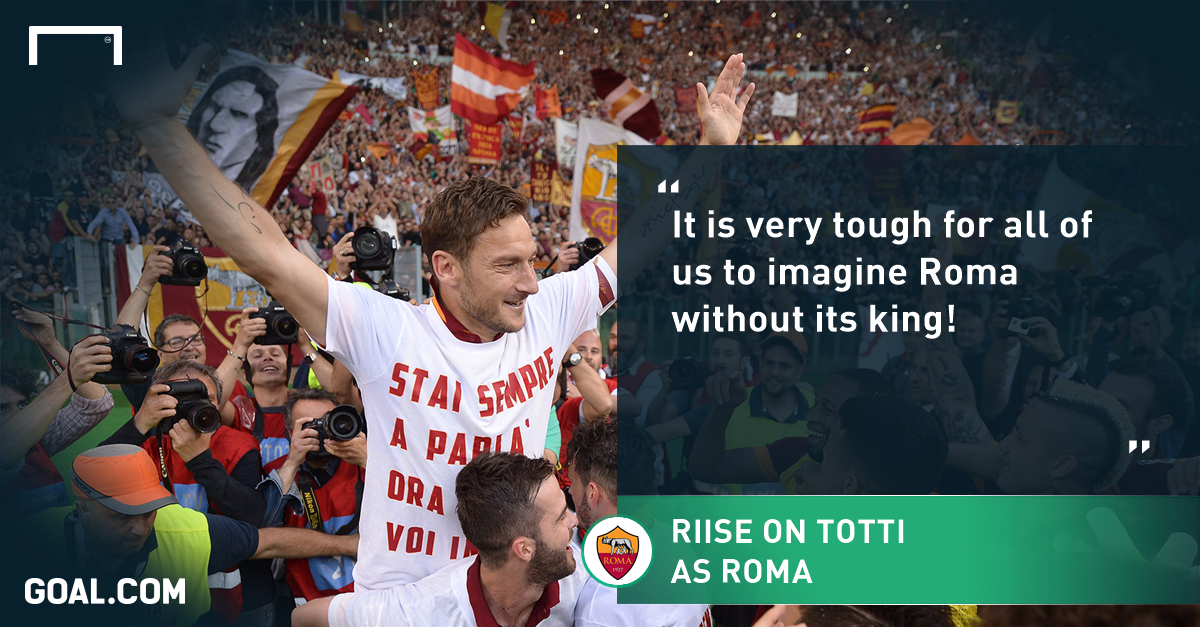 Goal:
What does Francesco Totti mean to Roma?
Riise:
"With all due respect to the other players, Francesco Totti is like a god. I knew a lot about him before I joined Roma but he actually surprised me when I was his team-mate. He is very polite, very kind, cracks jokes all the time and is very helpful. To be honest, though, his English was very bad, so it was not easy to communicate with him. But at the team hotel before every match, his door was always open; you could always talk to him. Apart from him, Daniele De Rossi, Marco Cassetti and Mirko Vucinic also helped me during my time there. But it is very tough for all of us to imagine Roma without its king!"
Goal:
Indeed, is it true that every coach at Roma is under pressure to play Totti?
Riise:
"During my time at Roma, I did not get that feeling. However, for us players it was better to have him on the pitch because we would feel safer and also mentally stronger due to his presence alone. But he does everything that any other players does; he is not treated as a special player, be that in terms of training or playing time."
Goal:
Gerrard was your captain at Liverpool; Totti at Roma. How do the two compare?
Riise:
"They are both leaders, but while Gerrard is more of a captain on the pitch with his charisma and tackling, Totti's presence is not only felt on the field, but also at the training ground and in the environment surrounding Roma."
Goal:
You also played under Claudio Ranieri at Roma. Did you ever think that he could fight for the Premier League title with a club like Leicester?
Riise:
"I actually spoke to him before Leicester's game against Liverpool because I was covering it for Norwegian television. I told him that I would say good things about him and he replied by saying that he would owe me a coffee. In fact, I am still waiting for that coffee! But he is a fantastic person and a coach who really connects with his players. He jokes with the players, he is always there to help them and that is why they give 100 per cent for him."
Goal:
Roma have recently struggled to find a top-class left-back - would you ever consider returning?
Riise:
"Absolutely! I would take the very first flight back to Roma! I miss the club because they treated me very well."
This interview was arranged by Betsson, who John Arne Riise is an ambassador of together with other celebrities. Besides gambling, Betsson also involves itself in society by motivating and inspiring ordinary people to chase their dreams. Being represented by celebrities who achieved milestones in their respective careers is an important source of inspiration for all its followers.